Credit Card Debt Rose Hand in Hand With Inflation Last Year: Report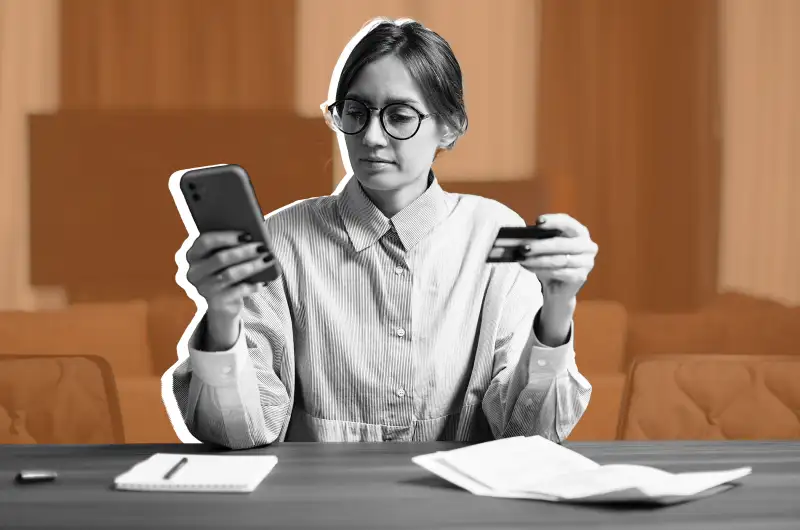 Americans' credit card balances are on the rise, according to an analysis showing the average debt per borrower increased to highs last seen before the pandemic.
A new report from the credit bureau TransUnion found that amid surging inflation, overall credit card balances for the U.S. reached a record high of $930 billion in the last quarter of 2022, up $145 billion from the same period in 2021.
What the research says
In the last quarter of 2022, the average credit card debt per borrower increased to $5,804, compared to around $5,100 for the same period in 2021 and 2020 — years when inflation remained under control and many Americans' savings ballooned thanks to stimulus checks and a booming stock market. Before the pandemic in the fourth quarter of 2019, meanwhile, average credit card debt per borrower was $5,818.
Overall, collective credit card balances reached about $930 billion in the last quarter of 2022, an 18.5% jump and new record high, TransUnion says. That tracks with previous third-quarter data from the Federal Reserve Bank of New York, which found credit card balances increased to $930 billion, a 15% year-over-year uptick.
Younger borrowers have increased their use of credit cards, according to the report. Gen Z consumers showed a year-to-year growth in balances up to 64% in the fourth quarter 2022 and an 18.8% increase in opening new cards in the third quarter.
While a coinciding increase in delinquent payments might suggest that people are borrowing more than they can afford to pay back, Paul Siegfried, TransUnion's senior vice president and credit card business leader, says there's no need to panic yet. It's true that late payments are on the rise, but they are about the same as they were in 2019.
Why Americans are using credit cards more
TransUnion says its quarterly report's findings indicate that more borrowers are using credit cards to cope with inflation. That's especially true for younger borrowers, who typically earn less income. TransUnion expects borrowers to continue to depend on credit to get by.
"Consumers continue to be impacted in ways big and small by both high inflation and the interest rate hikes implemented by the Federal Reserve, which we anticipate may continue for at least a few more months," Michele Raneri, vice president of U.S. research and consulting at TransUnion, said in a news release.
More from Money:
4 Best Balance Transfer Credit Cards of February 2023
Americans Are Getting Tons of New Credit Cards to Cope With Inflation
6 Things That Are Getting More Expensive Even as Inflation Cools