Is Your Tax Refund Normal? Here's the Average Amount Ahead of Tax Day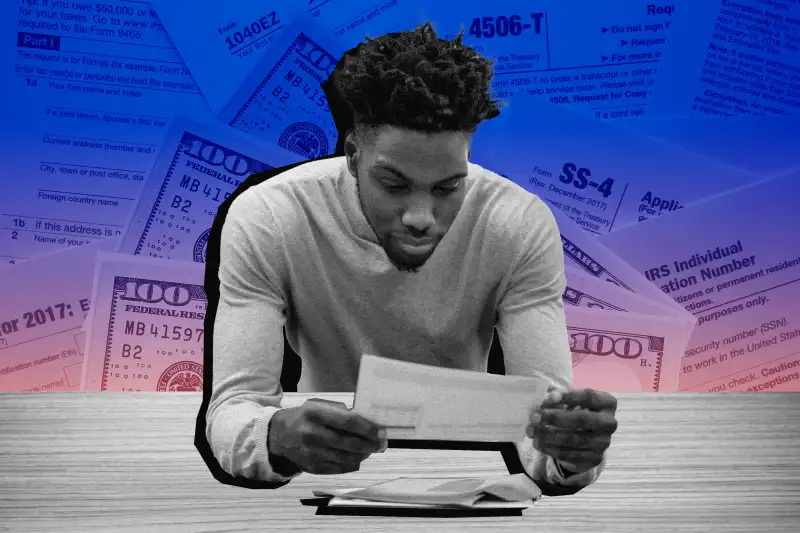 Eddie Lee / Money; Getty Images
The tax deadline for 2023 is coming up on Tuesday, April 18. More than 100 million Americans have already filed their returns — and over two-thirds of them have resulted in tax refunds.
As of the week ending April 7, the IRS had paid out more than 69 million refunds — worth nearly $199 billion in total, according to data released Friday by the agency.
The average tax refund so far this year is $2,878. That's down from $3,175 during the same week in 2022, a difference of 9.3%.
Why are tax refunds smaller this year?
There's a good reason that refunds are smaller this year for many taxpayers — it has to do with the expiration of pandemic-era policies.
Back in November, the IRS warned taxpayers to expect a smaller check this year. In 2022, refunds got a boost from stimulus checks, expanded credits (including the Child Tax Credit) and other perks designed to help Americans weather the financial impact of the COVID-19 crisis during the 2021 tax year.
Now, those policies have expired and refunds are back to normal. If your refund isn't as large as you'd like this year, it's worth remembering that in many cases, financial experts say a smaller refund is actually better.
It seems counterintuitive, but a smaller check from the IRS means you aren't overwithholding from your paycheck — or giving the U.S. government an interest-free loan.
For most people, federal taxes are due on Tuesday, April 18. While there's no penalty for not filing your taxes on time if you're owed a refund by the IRS, filing promptly will ensure you get your money back as quickly as possible.
More from Money:
6 Major Tax Changes That Could Affect Your Return and Refund This Year
Tax Help Is Here: Quick Answers to Your Burning Tax Questions for 2023