Used Car Prices Are Down for the Fourth Straight Month — but Costs May Soon Rise Again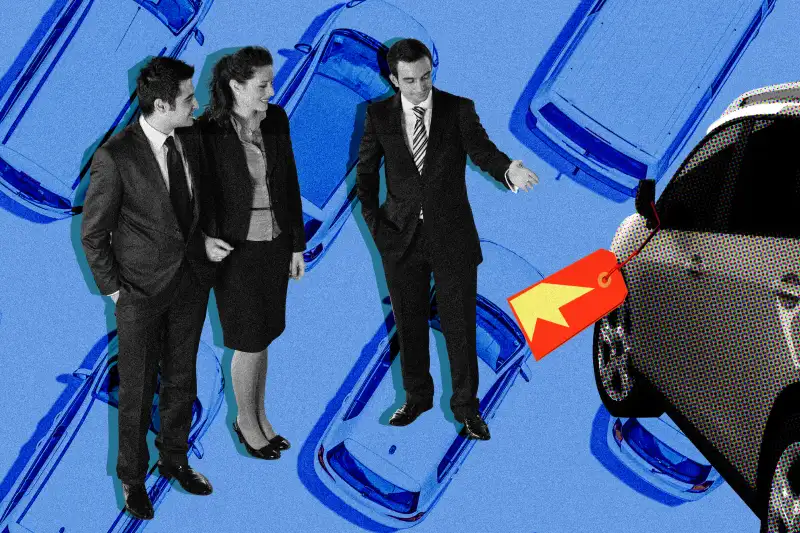 Eddie Lee / Money; Getty Images
The average price of a used car dropped by $633 in the past month, but some industry experts say the recent stretch of declining prices could be coming to an end.
List prices for used vehicles averaged $26,510 at the end January after falling for four consecutive months, according to Kelley Blue Book and parent company Cox Automotive. In September, the average list price was $28,266.
Used car prices soared throughout 2021. They then continued to rise for most of the early part of 2022, before they began their fall. A year ago, the average price for a used vehicle was $27,606, which is about $1,100 more expensive than the current average. (Towards the end of 2020, mind you, the average used car cost less than $22,000.)
According to the latest report on consumer inflation, used vehicle prices were down 1.9% in the past month and down 11.6% over the past year.
What experts say
Jonathan Smoke, chief economist at Cox, says the "retail price trend will reverse soon" because wholesale prices for used cars have risen so far in 2023.
Used vehicle inventory declined in January, and the availability of lower-priced used cars is relatively low, according to Kelley Blue Book.
At the current selling pace, the days' supply for vehicles under $10,000 was 35 at the end of January. For vehicles between $15,000 and $20,000, the days' supply was 46, and there was a 53-day supply of vehicles over $35,000.
Overall, the inventory of used vehicles was 2.21 million at the end of January, which is 14% lower than the level a year ago of 2.56 million.
Wholesale used vehicle values, which are based on the prices dealers pay at auctions, increased by 2.5% in January. That could be an indication that retail prices will soon rise.
Bottom line
Used car buyers are benefiting from lower prices. While there are some indications that the used market could get more competitive, high auto loan interest rates will likely continue to stifle demand.
More from Money:
Prices for Used Teslas and Other EVs Are Dropping More Than Gas-Powered Cars
You Can Now Get a Car 'Subscription' Instead of Buying or Leasing. Should You?