How to Dodge Awkward Personal Questions At Christmas—Without Seeming Rude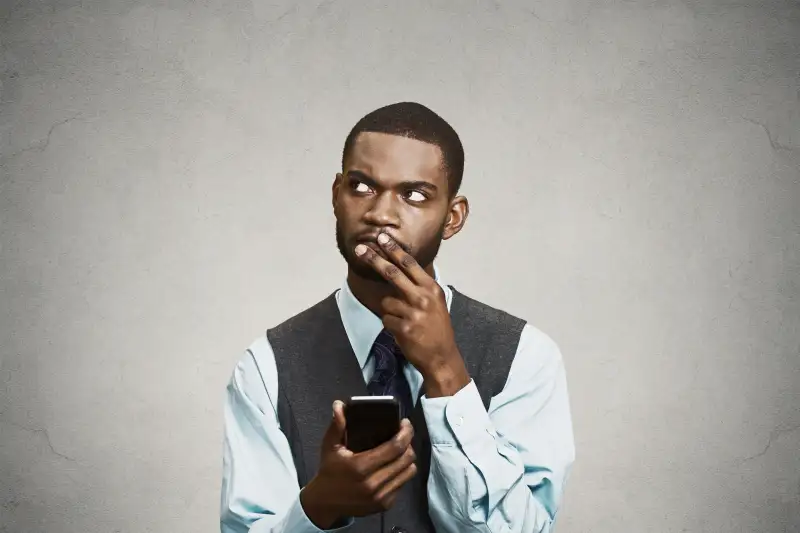 SIphotography—Getty Images
The crazy distant relative, the coworker who has one too many, the awkward stranger looking to stir the pot — the cast of characters likely to be in attendance at any of your holiday gatherings will leave no overly personal talking point unturned. But before you let cringe-inducing memories of parties past convince you to hole up on your couch with your DVR backlog and wine this holiday season, arm yourself with these survival tactics for taking back the conversation.
Your Love Life
If you're single, you could create an entire holiday drinking game around the "Are you seeing anyone special?" inquiry. As if dating isn't hard enough, you now feel compelled to justify your singledom with breezy humor ("I'm too busy to date!" "All the good ones are taken!") or offer details about someone you went out with a few times but who may or may not be in your life a few months (or weeks) from now. It's a seemingly lose-lose situation.
If you're in a relationship, it isn't much better:When are you getting married? When are you going to have kids? Everyone from your mother to your third cousin's fiancee to the coworker whose personal knowledge of you was previously limited to your lunch order will likely think it's appropriate to discuss your personal life, in detail, in a very public place — and those too shy to ask will lurk nearby as silent spectators.
Talking points: Your relationship (or lack thereof) is your business. Period. But dating, romance, and sometimes sex are among the most popular party topics. And since it's nearly impossible to avoid it, give the people what they want — while maintaining your privacy. Pivot the convo to a great article or book on dating and relationships. If you're single, you can introduce people to the viral article that sparked Tinder's social media meltdown. If you're in a relationship, bring up a book that offers a fresh perspective on the realities of marriage. Both will take the focus off the particulars of your relationship and bring the conversation back to relationships in general.
Your Work
How many of your friends and relatives actually understand what you do for a living? (If you're anentrepreneur, work on multiple projects, or do something highly technical, forget about it.) The popular "What are you working on now?" question will frustrate you as much as your answer will likely mystify your audience. That open-ended, seemingly innocuous inquiry is almost always overwhelming to answer — and if they're honest, most people don't really want to hear the full answer.
Talking points: Let go of the desire to educate your holiday compatriots on the full scope of what you do and instead zoom in to focus the conversation on a particular aspect they can sink their sugar-coated teeth into. Is your office trying out a new work-from-home policy? Did you recently travel somewhere new for a project? Share your insights and findings on these narrow topics. They're far more likely to engage and delight than a Q4 status report.
Your Image
Did you change your hair? Well, probably. Our image is not static. The way we dress changes with the seasons, stress can wreak havoc on our skin, and our bodies (and faces) evolve over time. Some folks may ask direct questions about your hair color or a particular item of clothing, while others will lob more open-ended inquiries ("You look different. Did you do something new?"), forcing you to analyze each aspect of your appearance and give a play-by-play of this year's aesthetic ups and downs. It's exhausting at best, insulting at worst.
Talking points: When people ask about your looks, answer briefly and turn the question back to them so as to cleverly play to their subconscious vanity. Use their unwelcome queries as an opportunity to share some great resource you've discovered — a new stylist, a favorite Etsy store, a line of organic skin-care products you love. It gives them something new to try, and it positions you as the in-the-know expert, not a subject of scrutiny.
Politics
The old adage about avoiding politics in social situations doesn't hold now: an election year is upon us. Alcohol is often involved during the holidays, making rational debate a rarity. And a party-like atmosphere encourages showmanship, which means crowd-pleasing zingers are far more likely than thoughtful discussion. So it's best to come prepared.
Talking points: It can be hard to resist chiming in when someone bashes Planned Parenthood or rails against equal pay legislation — or whatever issue gets your blood boiling. But diving into the political cesspool will only leave you feeling grimy. Though it may be hard to believe, not every newsworthy story is polarizing. Rise above the fray and shift the conversation to an inspiring or heartwarming story that everyone can get behind. Before the festivities, peruse sites dedicated to positive news — because who doesn't love a random act of kindness or a fascinating discovery? And remember: If people can successfully marry outside their party, you can mingle in mixed company.
Anna Akbari, PhD, is a sociologist, entrepreneur, and the "thinking person's stylist." She is the founder of Sociology of Style, which takes an intelligent approach to image and offers holistic image consulting and life coaching services. Find out more and follow her on Twitter.
More From DailyWorth: