5 Tips for Avoiding Credit Card Late Fees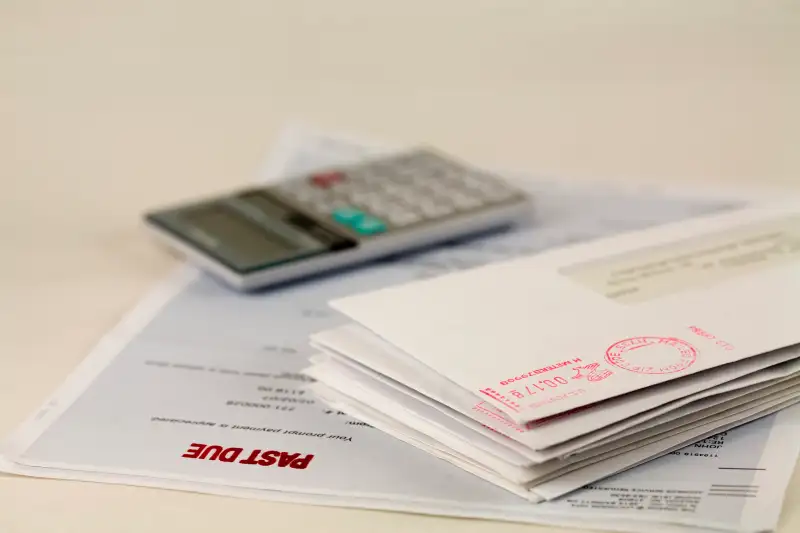 Sean Russell—Getty Images
Even the most careful cardholder can get blindsided by an unexpected late payment and fee. Both card newbies and credit-savvy folks slip up at some point.
To avoid a late fee that can knock down your credit score, here are five tips for avoiding late fees or for handling the situation if you get dinged:
Set up payment reminders. If you pay on-time each month, there's should be no need to even worry about late fees. To ensure timely payments, make sure due dates and statement closing dates are on your radar. "See if you can set up payment alerts with your issuer via text or email," says Karen Pollack, vice president of operations for Amplify Federal Credit Union. "Many banks make it convenient to let you know if a payment is coming due. But if your bank doesn't have an automatic reminder feature, you could also set one up for yourself on your smartphone."
Pay on the card issuer's site. While the CARD Act rules offer a little more leeway for postal payments, you have to write a check, pay for a stamp and depend on the post office to get the envelope to your issuer on time. Paying online is faster, easier and gives you more control, Valenti says. You have two options for paying online: Go to the card issuer's site, or visit your bank's site and set up an electronic bill payment to your card company. For quickest payment, it's generally better to pay through the card issuer's site if you've already entered your bank account information at the site, says Rob Berger, founder of personal finance site Dough Roller. If the site is down or you run into a tech glitch, call your issuer right away. "They might let you pay over the phone," Berger says.
Save proof of payment. Keep a record of your payment, such as your payment confirmation notification and number. You should have the date, time and amount you paid. If you get hit with a mistaken late fee, it helps to provide evidence that you're in the right, according to the federal Consumer Financial Protection Bureau.
Got an unfair late fee? Call your issuer. What do you do if you got hit with a late fee and you're sure you paid on time? Call the bank and ask to remove the late fee and credit you with an on-time payment. "Pick up the phone and say, 'I'm very sorry. Look at my history with you,'" says Robert Hammer, CEO of credit card advisory firm R.K. Hammer. Calling also can work even if the late payment was your fault, but you're not a habitual offender. "It's worth a shot," Valenti says. A 2014 CreditCards.com survey found that most people who asked for a credit card fee waiver got it.
File a complaint. If all else fails, file a written dispute with your bank, the CFPB recommends. Also file a complaint with the CFPB, Valenti says. "You're probably not the only person dealing with the issue," he says. Once you complain, the CFPB will notify your bank, which might work with you to resolve the issue. In any case, you'll help get the problem on the CFPB's radar, Valenti says.
Read More: Confusion remains high over late fees
Even diligent bill payers can get hit with late fees
If you are heading out on vacation and don't want to miss your payment due date, it may not pay to pay ahead.
For example, you may want to make next month's minimum payment super early, but doing so can actually leave you with a late fee later if you disregard your card's statement closing date.
Here's why: Credit card issuers typically set card payment due dates a few days before the month's statement closing date and payments made after the payment due date are considered late and can be charged a fee. However, if you make next month's payment before the current month's statement closes, it will count as a payment toward this month's bill, not the next.
Read More: 2015 credit card fee survey: Average card carries 6 fees
For an early payment to count toward next month's bill, it needs to post after the current month's closing date and on or before the next payment due date. If that doesn't happen, you may think you're current on payments but could still face a late fee if you don't pay again.
Late fee problems can also stem from payment posting policies or glitches.
For example, payments industry expert Hammer has been in the banking industry for decades, and says he and his wife have paid every bill on time for 60 years.
So, the couple was shocked when, after she paid a credit card bill online, and the money was taken out of their bank account that night, the payment posted to their account a week later -- along with a big, fat late fee.
The couple immediately called the bank, and a representative explained that the payment went through a processing center across the country, inadvertently delaying posting by a week -- clearly not the couple's fault. So, the bank reversed the late fee immediately, Hammer says.
"If this happened to me, and I know this system cold, it can happen to anybody," Hammer says.
Read More: Feds set $25 cap on occasional late fees
The bottom line: It's crucial to pay on time and not push it to the last minute, Berger says. Paying late can affect your credit score, usually if your payment is 30 or more days late, but possibly earlier. And tardy payments follow you for seven years.
"Late payments stay on your credit for a long time, and that can do way more damage than a $25 late fee," Berger says.
Additional reporting by Sienna Kossman.