5 Ways to Avoid Money Secrets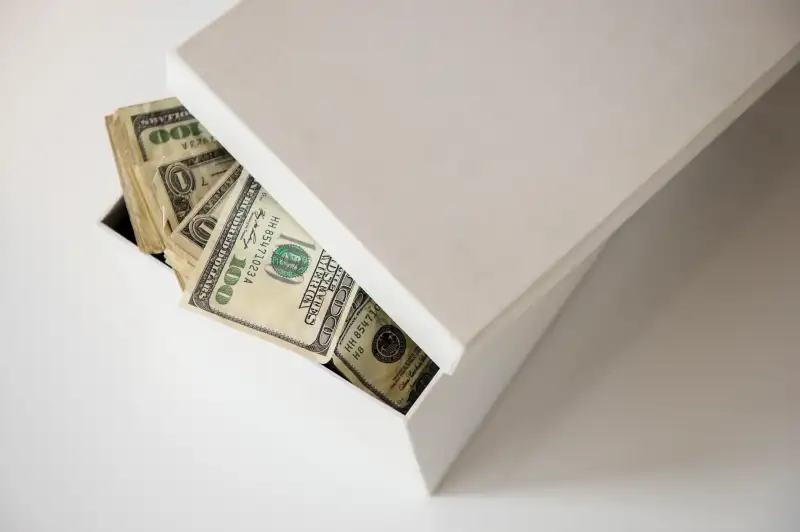 When it comes to love and money, the prospects for harmony don't always depend on what is disclosed. They also hinge on what is not.
Just ask Leslie Tayne. The attorney from Long Island, who was engaged to be married a couple of years ago, found her fiance was evasive whenever she brought up money issues.
"I didn't know anything: How much money he was making, his debts, his expenses," says Tayne, who, ironically, specializes in financial law.
While physical infidelity may involve a surreptitious smooch with a co-worker or meeting strangers through a hook-up site like Ashley Madison, financial infidelity may involve deceit such as the hiding of bank accounts or credit-card bills.
"It's one of the biggest things that can impact relationships," says Tayne, who eventually called the whole thing off with her fiance.
Indeed, if you don't know anything about your partner's income, debt or expenses, that's a big, fluttering red flag. And judging from new data from CreditCards.com, there are a whole lot of red flags out there.
Secret Accounts
The site's poll found that 13 million Americans, or one out of 20 of us, have hidden banking or credit-card accounts from their partner.
And 19% have splurged more than $500 on a big item without telling their significant other.
"If you're hiding some big financial secret and it gets discovered, it's only natural for the other person to ask, 'I wonder what else he's hiding?'" says Matt Schulz, senior industry analyst for CreditCards.com.
The age group that's most likely to keep financial accounts on the sly? Naughty millennials between 18-29.
Those over 65, perhaps not surprisingly, were the most transparent with each other. (As the saying goes: All secrets come out eventually.)
New research from Ally Bank also uncovers a surprising amount of financial hanky-panky. In its latest Love and Money survey, among respondents who reported serious, ongoing money arguments, 17% said that hiding debt was a key issue, while 7% cited the hiding of assets.
So, how can couples avoid this particular brand of infidelity and celebrate Valentine's Day with some financial transparency?
Here are five tips.
Exchange Numbers
No, not phone numbers. You need to share your credit reports and net-worth statements, suggests Kathleen Grace, a financial planner in Boca Raton, Florida, and author of "Prince Not So Charming." Not just before marriage but before living together, as well.
If there are worrisome signs such as late payments, maxed-out cards or towering debts, that is where you will find them.
Account Access
You do not have to merge all your finances. Many couples are more comfortable with separate accounts. But you should at least trade logins and passwords so that financial information is available to partners if they want it, says Grace.
If your significant other becomes "withdrawn or defensive" at the idea, that is another warning sign.
Ground Rules
Making a big purchase? Set a level at which you have to discuss or clear it with your beloved, say, $100 or $500. This will help foster mutual trust and act as a natural barrier to outlandish or unnecessary purchases you may regret later.
According to the CreditCards.com survey, 41% of Americans have spent more than $100 without tipping off their partner. If reckless spending happens on both sides, you are planting the seeds for suspicion, resentment and possible financial trouble down the road.
Budgeting Apps
Think of apps like Mint, You Need a Budget, or EveryDollar as a kind of forced marital transparency. When you can see the account in one display, it makes it hard to hide a different set of off-the-book numbers.
If that process brings secrets to light, then so be it.
"Secrets can destroy a budget," says CreditCards.com's Schulz. "Plain and simple, there's no way to do an accurate, meaningful budget if you don't know exactly how much money is coming in and going out."
Get It in Writing
Arrange a co-habitation or prenuptial agreement, Grace advises. The process of writing down your expectations will reveal any serious money disconnects, and the earlier this happens, the better.
That does not mean shaming or scratching off lower-income partners, by the way. After all, few spouses make exactly the same amount of money. It just means acknowledging each other's financial realities, and calibrating your expectations accordingly.
Having learned her lesson, for instance, Leslie Tayne in Long Island has taken a different tack in her current relationship.
"We were very upfront, and disclosed everything right away," she says. "It makes a huge difference."