Americans Are Planning to Spend Nearly $8 Billion More on Back-to-School Shopping This Year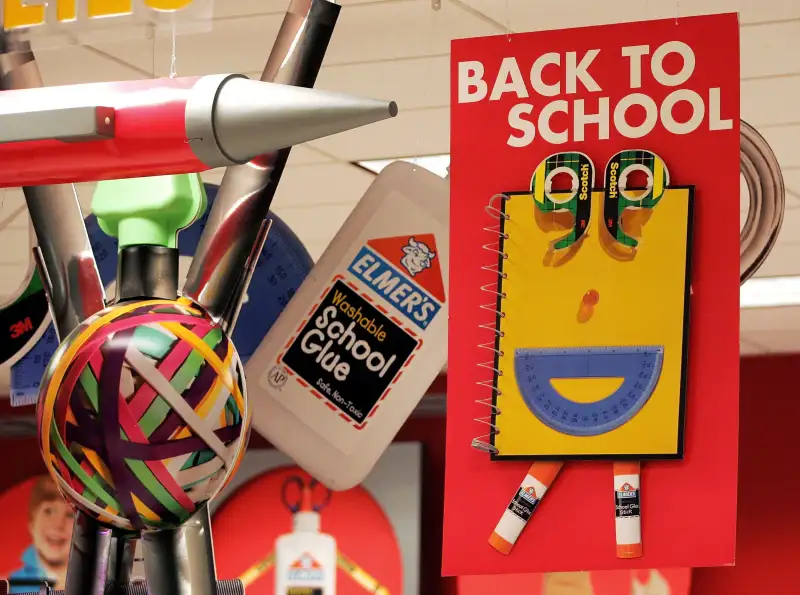 Americans are expected to spend $75.8 billion on back-to-school supplies this year — $7.8 billion more than last year, according to the National Retail Federation's (NRF) annual survey, conducted by Prosper Insights and Analytics.
"Families are still looking for bargains, but there are signs that they are less worried about the economy than in the past," NRF president and CEO Matthew Shay said in a press release.
The NRF surveyed more than 6,800 consumers about their back-to-school and -college plans, finding that families with children in grades K-12 are expected to spend 9.6% more this year than last year. That comes out to an average of $673.57 per family for accessories, electronics, shoes and school supplies.
The survey has a margin of error of plus or minus 1.2 percentage points.
The survey found that most families (96%) will invest in new school supplies like notebooks, folders, pencils, backpacks and lunchboxes, accounting for $4.37 billion in spending. Ninety-five percent of families plan to purchase new clothes for back-to-school season, accounting for $9.54 billion, and ninety-four percent plan to get new shoes ($5.12 billion). Just over half of families (57%) will purchase electronics, like computers or calculators, accounting for $8.27 billion.
Read More: How to Pay for College Without Building a Mountain of Debt
The average spending per family in each category breaks down as follows:
Clothing: $235.39
Electronics: $204.06
Shoes: $126.35
School Supplies: $107.76
Heading Off to College
Spending for college students also is higher this year — an average of $888.71 per family — and there are plenty of big-ticket items on shopping lists.
"Whether it's laptops for class or mini-fridges for the dorm, college simply costs more than [primary and secondary school]," Shay said in the press release.
Of those surveyed, 81% said they plan to buy school supplies ($3.53 billion), 72% said they'd be buying personal care items ($4.26 billion) and around 70% are buying clothing ($7.49 billion), food items ($5.78 billion) and shoes ($3.84 billion).
Read More: A Credit Guide for College Graduates
Less than half of respondents plan to buy electronics ($11.54 billion), branded collegiate gear ($2.7 billion), dorm furnishings ($6.23 billion) or gift cards ($3.14 billion).
The average spending per family on these categories is:
Electronics: $211.33
Apparel/Accessories: $137.29
Dorm Furnishings: $114.21
Food: $105.88
Personal Care Items: $78.03
Shoes: $70.39
School Supplies: $64.64
Gift Cards: $57.54
Branded Gear: $49.41
Read More: How Student Loans Can Impact Your Credit
Keeping Your Spending in Check
The report cites consumer confidence in the economy as an influencer in the increased spending. In fact, 27% of respondents said the economy will have no effect on their plans this year, the highest level in the survey's history. Nearly half of families (43%) shop sales, while 32% compare prices online.
Whatever your saving strategy, it's a good idea to set a budget for your back-to-school shopping so you can avoid overspending. New supplies aren't worth having credit card debt, especially if you can wait for a sale or put off buying them until you have enough cash on hand.