Airlines Will Have to Refund Baggage Fees for Delayed Luggage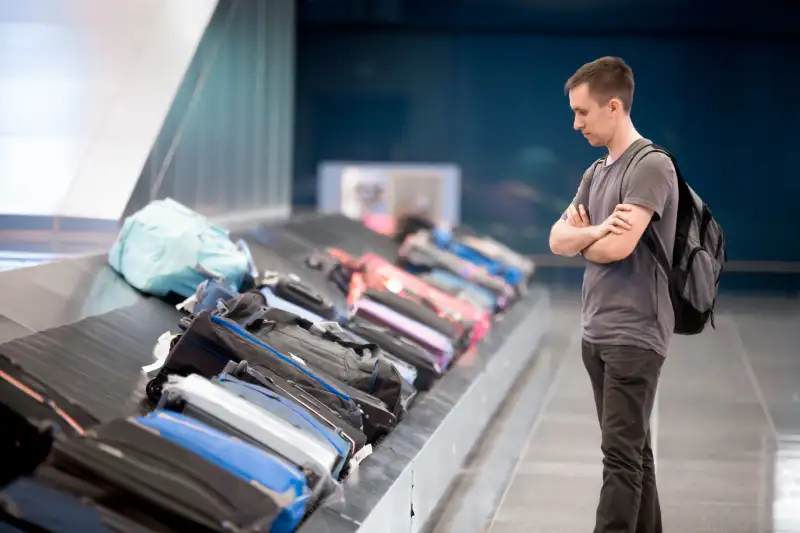 The White House announced efforts on Tuesday to improve air travel by requiring airlines to refund baggage handling fees if luggage is "substantially delayed" and requiring online travel agents to provide neutral search results.
The government also said it would probe a long-time practice by some airlines of preventing various travel websites from showing their fares to gauge the impact on consumers.
The effort in the waning days of President Barack Obama's administration is aimed at responding to complaints from consumers that range from delayed or damaged baggage and wheelchairs, to pricey add-ons like payments for seat assignments.
"The actions we're announcing today will help consumers know how airlines are performing, will make sure that consumers don't have to pay for services they don't receive and will help consumers find the best flight options for them," Jason Furman, chairman of the White House Council of Economic Advisers, told reporters.
As part of the move, the Transportation Department issued an advanced notice of proposed rulemaking which would require airlines to refund baggage fees if luggage is "substantially delayed." The department did not define a substantial delay.
At a passenger conference in Dubai on Wednesday, the International Air Transport Association said using Radio Frequency Identification (RFID) technology -- commonly used in the retail industry to monitor stock -- to track baggage could help reduce the number of mishandled bags by up to 25 percent by 2022.
That could in turn save the air transport industry more than $3 billion over that time span, IATA said in a statement. Its business case study said RFID capabilities could cost the industry $0.1 per passenger on average for savings of more than $0.2 per passenger. Delta Air Lines is among those investing in the technology.
The Transportation Department also released new final rules, effective 30 days after publication in the Federal Register, that would require airlines and online ticket agents to ensure that their search results are neutral.
"We are trying to assure that ... a ticket agent doesn't rank flights of an individual airline higher or lower in search results because of incentive payments or any other business reason," a Transportation Department official told reporters.
The new final rules would also require big U.S. airlines to report how often they lose or damage wheelchairs. The department is also considering a rule requiring airlines to disclose all fees to ticket agents to eliminate surprise charges.
Charlie Leocha, chairman of consumer advocacy group Travelers United, said he supported the Democratic administration's initiative and that he hoped Hillary Clinton, also a Democrat, would press on with the rule-making if she is elected president on Nov. 8.
"I just have to hope that she would be a good steward of consumer needs and that she doesn't let corporate interests get in the way," he added.
PROBING PRICING PRACTICES
U.S. airlines said they largely welcomed the initiatives, but the government's probe into how airlines control where their fares are displayed struck a nerve in the industry.
For months, airlines have been trying to draw passengers away from low-price comparison sites and back to their own home pages where they can sell travelers additional services like airport lounge access, extra legroom or hotel stays.
Revenue from "upselling" customers has become as crucial as ever because top U.S. airlines are seeing their profit margins squeezed from higher wages and a glut of flights abroad.
The government said it would investigate moves by airlines to restrict other websites' access to their fare information as a "potentially unfair business (practice)." It said it was requesting information from airlines, consumer groups and others about how the practice impacts travelers.
Airlines have said they aim to be agnostic about where customers buy their tickets and are working with third parties to make their travel packages widely available. But they reserve the right not to work with travel agencies that counteract their revenue strategy.
"Dictating to the airline industry distribution and commercial practices would only benefit those third parties who distribute tickets, not the flying public," said Nicholas Calio, chief executive officer of Washington-based trade group Airlines for America, in a statement.
The probe follows a lobbying push by online travel agencies last year. In a study commissioned by the agencies' trade group, the Travel Technology Association, it was found that restricting the ability to comparison-shop would result in ticket prices increasing more than 11 percent.
--Additional reporting by Victoria Bryan in Berlin