Bank Failures Explained: Answers to 6 Big Questions About What Happened and What's Next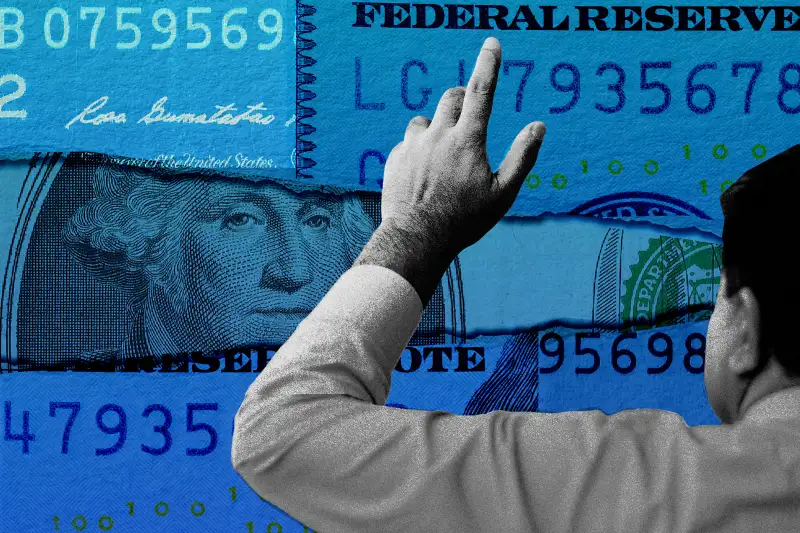 Eddie Lee / Money; Getty Images
The financial world is still reeling from the collapse of Silicon Valley Bank. While U.S. regulators have stepped in to contain the crisis, shockwaves are still echoing through the economy — and many consumers have ongoing concerns about the health of financial system, stock market and housing market.
If you're among them, don't panic. Here's everything you need to know about the fallout from the largest U.S. bank failure since the Great Recession.
What happened with SVB?
Last Friday, Silicon Valley Bank (or SVB) officially failed and was taken over by U.S. regulators. SVB had built a robust business lending money to startups and companies backed by venture capital firms, and like many other banks, it kept most of its customers' deposits in traditionally safe investments like Treasury bonds.
But as the Federal Reserve began (and has continued) hiking interest rates in hopes of bringing down inflation, those investments lost a lot of their value. At the same time, declining economic conditions prompted many of SVB's customers to withdraw their money. SVB was forced to sell investments at a huge loss to meet those withdrawal requests, and that triggered a fear-induced scramble among other depositors — now worried about the health of the bank — to pull their money out.
Signature Bank was also shut down by regulators as its depositors panicked, too.
How did the government respond?
The Federal Deposit Insurance Corporation announced it would guarantee all deposits at both banks. The FDIC went beyond its normal limit — more on that later — to prevent the crisis from worsening. Some pundits considered this a bailout; others argued that, because the rescue money doesn't come directly from taxpayers and is intended for depositors, not big banks, it didn't technically qualify.
The saga made investors especially nervous about other banks. When the largest shareholder of the already-struggling Swiss banking financial giant Credit Suisse announced it would not invest any more money in the bank this week, shares plummeted.
First Republic, a mid-size regional bank in the United States, was also caught up in the crisis. When its depositors saw what happened to SVB and Signature Bank, many began to withdraw their money. As a result, other major banks, including JPMorgan, Citigroup and Bank of America agreed to deposit money at First Republic to stop the bleeding and restore confidence in the system.
Is my money safe?
Despite all the scary headlines, retail banking customers have good reason to feel confident about the safety of their money. The FDIC insures almost every U.S. bank, but you can check the agency's website or call to confirm that your bank is covered.
FDIC insurance covers money in checking accounts, savings accounts, certificates of deposit (CDs), money market accounts and more — up to $250,000 per account type, per depositor. That limit is also per institution, so your assets are protected if you have multiple accounts at different banks.
FDIC insurance does not cover investments in stocks, bonds or crypto. It also doesn't cover annuities, safe deposit boxes and a few other products.
What do the bank failures mean for the economy?
Experts agree that the turmoil in the banking world likely won't lead to a major economic disaster.
"As long as the FDIC is doing their job of assuring that banks are adequately capitalized and properly managed, there is no reason for this mini-panic to have a significant impact on our economy," Gregory Germain, professor of law at Syracuse University's College of Law, said in a recent statement.
He also acknowledged, however, that the recent chaos in the banking sector exposed some "fragility" in the economy right now. As the U.S. central bank works to bring down inflation by continuing to raise interest rates, it must be careful not to inflict too much damage on the economy in the process.
In a client research note this week, analysts from Goldman Sachs raised their probability forecast that the U.S. will enter a recession over the next year from 25% to 35%, "reflecting increased near-term uncertainty around the economic effects of small bank stress."
What do they mean for the stock market?
Bank stocks plunged last week in the wake of SVB's collapse. Some have since recovered losses, but the stock market was still trending downwards a week later.
Investors have been waiting for a sign the bull market is finally ending — and experts say they'll likely have to keep waiting.
The turmoil in the banking sector has the potential to "nip a nascent market recovery in the bud," strategists from Invesco wrote earlier this week. Analysts from Morgan Stanley noted that "the picture is pessimistic about where growth is likely headed, especially for earnings."
What will happen to mortgage rates?
It won't just be investors watching the Federal Reserve's response to the banking crisis closely — homebuyers will be paying attention, too. Before SVB's collapse, the Fed had signaled that it would keep hiking interest rates, but this week's events could prompt it to change courses.
"If the Fed does dial back on planned rate increases, it will be a signal that they see weakness in the financial sector and the broader economy," Lisa Sturtevant, chief economist at real estate firm Bright MLS, said earlier this week. That could give homebuyers a break in the form of lower mortgage rates.
Falling rates on Treasury bonds (which tend to be more popular with investors as economic conditions worsen) also foreshadow lower rates. This trend may already be materializing: The average rate for a 30-year fixed-rate mortgage dropped on Thursday for the first time in six weeks, according to Freddie Mac.
More from Money:
What the Silicon Valley Bank Collapse Means for You (Even if You Don't Have Money There)
Are Your Bank Deposits Covered by FDIC Insurance? Here's How to Know
'A Whole New Level of Uncertainty': How the Silicon Valley Bank Collapse Could Affect Mortgage Rates