Bank of America Sued for Ripping Off Former Arizona Inmates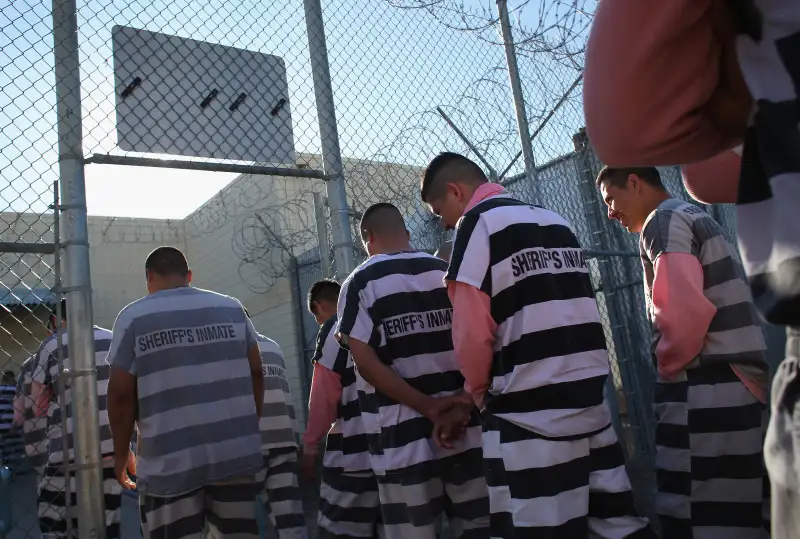 Bank of America has been hit with a proposed class action accusing it of charging exorbitant fees to thousands of former Arizona prison inmates who were issued debit cards when they were released.
Filed on Thursday in federal court in Phoenix, the lawsuit accused the bank of exploiting "one of the most vulnerable groups imaginable" - individuals coming out of prison without a job or sometimes even a place to go.
The prepaid cards are issued to prisoners to return money confiscated when they were arrested or that they earned through work programs.
Prisoners are given no choice other than the fee-laden cards to obtain their own money from inmate accounts, the complaint said. Charges include some that ordinary consumers would not have to pay, such as $15 to withdraw money at a bank teller window, the complaint said.
"They get charged a fee just to walk up to a teller to find out how much money they have in their accounts," said Richard Golomb, lead counsel for the ex-prisoners. The fees are based on a debit card contract "that they never agreed to and never signed," he said.
Representatives of Bank of America and the Arizona Department of Corrections could not immediately be reached for comment.
More than 19,000 inmates are released each year by the Arizona Department of Corrections, the lawsuit said. Bank of America can impose whatever terms it wants because it has an exclusive right to provide the debit cards to Arizona inmates, the lawsuit said.
Bank of America is the latest bank to face a lawsuit over prepaid cards issued to prisoners. JPMorgan Chase in August agreed to pay $446,822 to settle a similar action stemming from its contract with the U.S. Bureau of Prisons to issue debit cards to ex-inmates nationwide.
According to the complaint against Bank of America, the debit cards exploit a loophole in federal regulations that protect the rights of other consumers.
Under the U.S. Electronic Funds Transfer Act and related regulations, companies cannot force individuals to receive wages on prepaid debit cards, but that rule applies to "recurring" payments, not one-time payments to former inmates, the lawsuit said.
The case is: Brill et al v Bank of America, U.S. District Court, Arizona District, No 16-cv-3817