We're Not in a Bear Market Yet
Money is not a client of any investment adviser featured on this page. The information provided on this page is for educational purposes only and is not intended as investment advice. Money does not offer advisory services.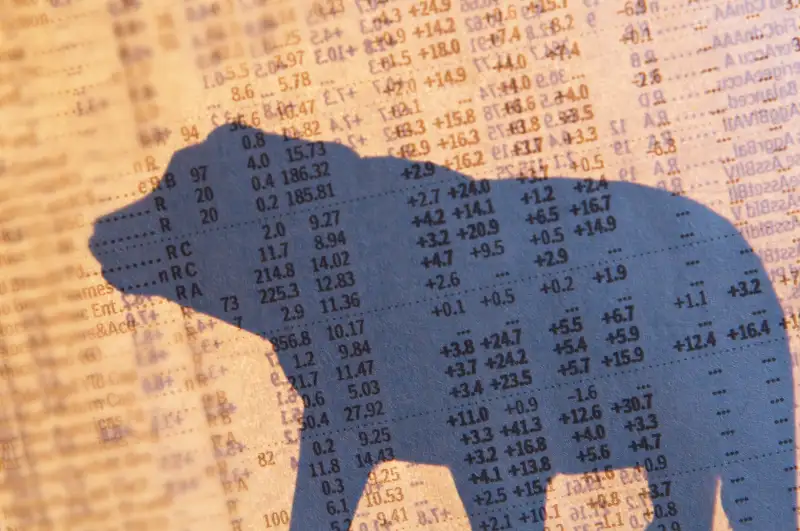 Hemera Technologies—Getty Images
After two weeks of selling on Wall Street, stock strategists are trimming their expectations for 2016, but for the most part not dramatically.
The 6% year to date decline in the Standard & Poor's 500 index, prompted by worries about Chinese economic weakness, a decline in oil prices, and a generalized fear of the selling feeding on itself, has put optimists in the position of having to predict really outsized returns from now just to show modest returns for 2016.
Investors who last month told Reuters pollsters they were expecting the Standard & Poor's 500 to finish 2016 with a gain of about 8% are now facing a market that would have to rise 14.8% from current levels just to get there.
Among names recently lowering their 2016 views, RBC Capital Markets' Jonathan Golub cut his full year target to 2,225, a 15.8% gain from Thursday's close, as falling oil and weaker global economic growth lower earnings per share.
UBS Wealth Management Global Chief Investment Officer Mark Haefele downgraded U.S. equities to neutral on a 6-month basis last week, after having been overweight since January 2013.
Those are far from bear market predictions, and may signify a difficult first half of year rather than a year-long blood bath.
To confirm that the S&P 500 bull market ended its six year run in May, stocks would have to fall another 11.2% from Thursday's close, putting it 20% below its high, and that isn't widely expected.
"To say we are going to continue to see the kind of slowdown we've seen is to implicitly say we are going to continue to see oil prices drop, we are going to see the dollar continue to increase and we are going to see China collapse and that just doesn't seem to be the case," said Brad McMillan, Chief Investment Officer for Commonwealth Financial in Waltham, Massachusetts.
Last month, when Reuters polled 46 strategists, MacMillan said he expected the S&P 500 to end the year at 2,300, up 19.7% from where it closed on Thursday. "That might be adjusted down a bit simply because I think there is a little more fear in the market."
Even after U.S. stocks rallied on Thursday, shares remain in correction territory, more than 10% below their peak reached on May 21 last year. It remains to be seen whether they retake that high and keep the current bull running for a seventh year. It already is the third longest bull market in history.
To be sure, some have switched over to gloomier views. JPMorgan analyst Mislav Matejka said investors should "use any bounces as selling opportunities", a reversal from a long-held view that dips would be buying opportunities. RBS analyst Andrew Roberts told investors on Jan 8 to "sell everything except high quality bonds."
Art Cashin of UBS Financial Service pointed out that the S&P 500 index has fallen 10% from near a 52-week high for the second time in a relatively short period of time, while rallying 10% in between.
That's only happened on four other dates - in 1929, in May and October of 2000, and in 2008, "dates that should send a shiver down the spine of any bull." However, Cashin noted that he didn't know whether that was a statistical coincidence or of any significance.
The selling itself might point to better days ahead, suggested Jack Ablin, chief investment officer of BMO Private Bank in Chicago.
"I actually am encouraged to see the market drop so we can get just get to fair value and take it from there and then it is really determined by the path of the economy and profits and revenues, not liquidity from the central banks."