5 Great Things That Beer Does for America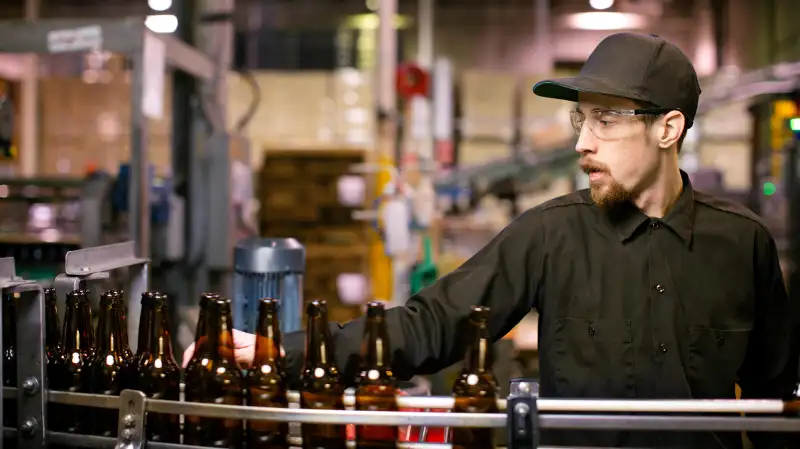 The 2015 edition of "Beer Serves America," a report prepared for the Beer Institute lobbying group, has just been released to highlight all of the wonderful things that beer does for you. Or rather, what the beer industry does for all of us, including employing millions of people and generating billions in economic output.
Here are five factoids from the report demonstrating how much brewers and the beer industry do for America, based on 2014 data:
5,825: Increase in number of Americans who worked in breweries in 2014 vs. 2012.
49,570: Number of Americans directly employed by brewers and beer importers.
1.75 million: Total number of jobs generated by America's beer industry, including farmers, distributors, wholesalers, and bar and restaurant workers; researchers estimate that each brewery job generates approximately 34 additional full-time jobs.
$48.5 billion: Tax revenues generated from beer sales and beer workers.
$252.6 billion: Estimated economic output of the entire beer industry in America, representing 1.5% of U.S. GDP.
As impressive as the data seems, it's worth noting that the figures aren't necessarily all on the rise. The overall economic output contributed by beer last year is up only slightly from 2012, when it was estimated at $246.6 billion, according to a previous Beer Institute report. Because GDP was lower in 2012, beer contributed a higher percentage (1.6%) of the country's economic output that year. What's more, the Beer Institute reported that the industry generated more than two million jobs and contributed $49.2 billion in taxes in 2012, meaning that there was actually a decline in both categories by 2014.
Overall, beer sales in the U.S. have been flat or down slightly over the past several years. The general trend has seen mass-market brands like Budweiser flag, while craft beer sales have soared, with the net result being just a 0.5% increase in beer sales in 2014.
The Beer Institute report acknowledged "a dramatic shift away from less expensive products to more expensive local and 'craft' beers in bars and restaurants." Yet instead of praising small brewers and the craft segment for their success, the report curiously passes onto them some of the blame for the drop in beer-related employment: "Consumers purchase smaller volumes of these higher priced beers than they do of less expensive domestic light lagers and pilsners, suggesting that fewer employees are required to serve beer in a given bar or tavern."
Meanwhile, a report also released this week by the Brewers Association, which represents craft brewers' interests, points out just how quickly the craft brewing market continues to grow—and how many people it directly employs.
"As of June 30, 2015, 3,739 breweries were operating in the U.S, an increase of 699 breweries over the same time period of the previous year," the report states. "Additionally, there were 1,755 breweries in planning. Craft brewers currently employ an estimated 115,469 full-time and part-time workers, many of which are manufacturing jobs, contributing significantly to the U.S. economy."