Fastest-Growing Category of Cars Is One You Can't Afford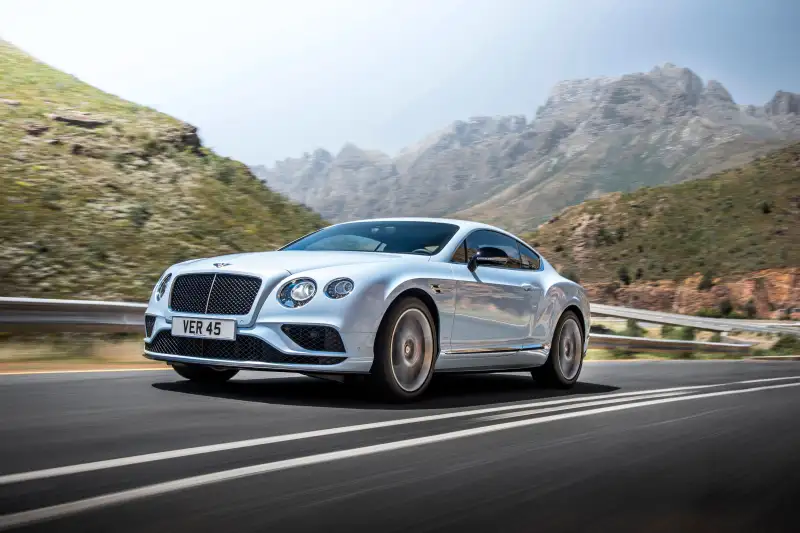 It's an exceptionally good time to be in the game of selling cars to the 1%. And forecasters say that business will only get better for brands targeting ultra-luxury, ultra-premium vehicles—basically, anything with a sticker higher than $100K—to the ultra-rich.
Halfway through 2014, all signs indicated that super high-end auto brands such as Rolls-Royce and Bentley were experiencing outstanding sales growth. In June, for instance, the BBC noticed that Rolls-Royce sales were up 60% in Europe compared with the year before.
For that matter, a recent Bloomberg News report cites data from IHS Automotive showing that the sales growth of ultra-premium or "hyper-luxury" cars far outpaced the industry as a whole in 2014, as well as every year dating back to 2010. Global sales of six-figure-price vehicles from the likes of Porsche, Maserati, Ferrari, and Lamborghini were up roughly 25% in 2014, compared with an industry-wide average increase of about 3%.
What's behind the ultra-luxury auto sales surge? Unsurprisingly, there has been a corresponding surge in ultra-wealthy individuals. According to Bloomberg, since 2011 the number of households with net worth in excess of $30 million has grown 13%, and for these people, it's not that big of a deal to drop six figures on a car:
The ultra-rich supposedly don't shop for cars like you and I do either. An Automotive News story quoted Rolls-Royce CEO Torsten Mueller-Oetvoes saying that his customers rarely cross-shopped other auto brands. Instead, "Our competition is a chalet in the Swiss Alps, a beautiful piece of art or a watch," he said.
Accordingly, Lamborghini sales increased 19% last year, while Porsche sales were up 17%. At the same time, Lamborghini and Ferrari, among others, have taken steps to cap sales in order to avoid diluting the brand's exclusive image. Meanwhile, Bentley sales hit 10,120 units globally in 2013, up 19% from the year before, and sales rose another 9% in 2014, reaching 11,020 units. By 2020, Bentley is seeking annual sales to reach the 20,000 mark.
One way that Bentley hopes to keep growing—and why the ultra-luxury category as a whole is forecast to rise around 40% over the next five years—is by expanding into the ultra-luxury SUV market. Porsche introduced a sport utility vehicle several years back, and now Bentley, Rolls-Royce, and Jaguar are among the luxury brands with their first-ever SUVs in the works.
Bentley's SUV will be called the Bentayga—already bashed as one of the Worst Car Names ever, and it doesn't even go on sale until 2016. As the saying goes, if you have to ask how much it costs, you can't afford it. Suffice it to say that the automaker is promising that the forthcoming vehicle will be the "most luxurious and most expensive" SUV on the planet.