This Is the Best Credit Card for People Who Have Bad Credit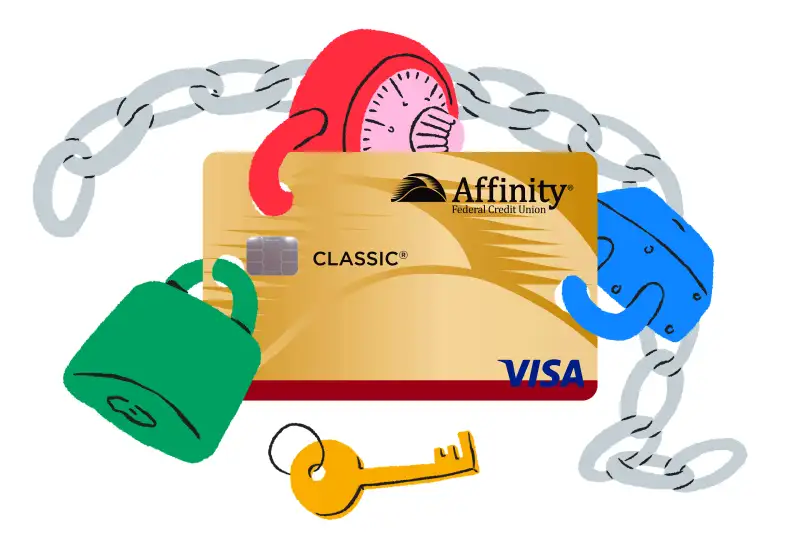 Illustration by Tania Guerra
If your borrowing history is troubled, or you never established one, a secured credit card can help you build the track record you need to earn a top credit score.
Offering credit cards for people with less-than-stellar credit histories can be risky for lenders. Secured cards reduce that risk by making your credit limit equal to your initial security deposit, which serves as collateral if you don't make your payments.
Illustration by Tim Boelaars
Of course, credit cards for borrowers with poor credit tend to be no-frills. You won't generally find rewards or perks in this category, although late fees may be lower. Also don't expect guaranteed approval. If an issuer claims otherwise, read the fine print to make sure you won't be throwing your money away on expensive fees.
And speaking of fees: More so than other types of credit cards, the secured-card category requires a degree of caution upon entry. Some issuers seem to be mostly interested in making a quick buck off a population that might be financially struggling or have poor financial literacy. As a result, we only evaluated secured cards that don't charge steep annual fees or bury hidden "gotcha" fees in their fine print. The best credit cards to build credit also give cardholders clear instructions about what they need to do and how long it will take to get a higher credit limit.
But even with these caveats, the best credit cards in 2019 do have some good options for people who need to establish or repair their credit history.
Illustration by Tania Guerra
Key Terms
•Rewards: N/A
•Annual Fee: $0, $250 initial deposit
•APR: 12.35%
Why You Should Get It
As far as bad-credit credit cards go, this secured Visa card has a few features we like. A $250 minimum initial deposit is about at the midpoint, according to our database, among credit cards for people with bad credit, and it's an amount we think will be accessible for a large number of people. While we don't encourage cardholders to revolve a balance, this card's APR is reasonable — and actually, it's lower than the APRs on some of our other Best Credit Cards of 2019 category winners. And if you're looking for a card to build your credit, you should make sure that the issuer reports positive activity like on-time payments to the three major credit bureaus, which this card does.
This card is issued through Affinity Federal Credit Union — we've found that credit unions often offer lower APRs, but the trade-off is that you need to join. But while you do need to join Affinity and establish a savings account there to house your deposit for this secured card, membership isn't difficult or expensive to attain: A $5 donation to either the New Jersey Coalition for Financial Education or Connecticut Jump$tart — even if you don't live in either of these two states — is all it takes to get the ball rolling.
Caveats/Alternatives
If $250 is too much of a stretch — possible if you're looking for a credit card for bad credit — the Capital One Secured MasterCard offers an initial deposit as low as $49 and the prospect of a higher credit line in as little as five months of on-time payments. But please make sure you have enough financial security not to revolve a balance, because the APR is a steep 26.99%. If you're searching for credit cards for people with no credit, one that has a slightly higher bar to entry is the Visa Share Secured from UNIFY Financial Credit Union, which requires a $500 initial deposit. But if you know you'll need to revolve a balance from time to time, this card has an interest rate of 11.49%, the lowest APR MagnifyMoney found in this category.
Money worked with MagnifyMoney to narrow down credit card options in each category to a set of finalists. Money's editorial staff was solely responsible for choosing the winners, focusing on interest rates, fees, and perks of each card.
Opinions expressed here are the author's alone, not those of any bank, credit card issuer, airline or hotel chain, and have not been reviewed, approved or otherwise endorsed by any of these entities.