Black Friday TV Deals: This $148 Roku Smart TV From Walmart May Be the Best Bargain of the Holidays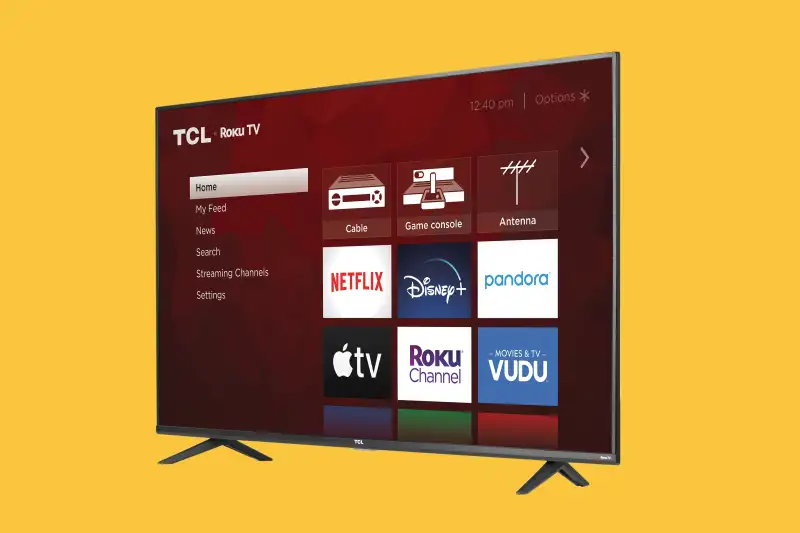 Walmart's Black Friday sales kick off extra early this year, and while shoppers can look forward to many great deals, one jumps out as truly extraordinary.
[UPDATE: Walmart has a new set of Black Friday deals, including big discounts on TVs, starting November 25, and we have compiled a bigger list of the best TV Black Friday deals here; many of them are still valid through the week of Cyber Monday.]
It's a 55" TCL 4K Roku smart TV for only $148, available exclusively online starting at 7 p.m. ET on Wednesday, November 11.
Black Friday is known for having the year's best TV deals, and there will literally be hundreds of TV sales and promotions vying for your attention in the coming weeks. So what makes Walmart's TCL TV deal so special? For a little perspective, a look back on the best TV deals of Black Friday 2019 shows that the cheapest prices for 55" smart TVs were in the neighborhood of $250 to $300 — and they were considered amazing values at the time.
TCL, a low-price brand that gets good reviews and routinely tops the Amazon bestselling TV list, pops up in many Black Friday ads. A year ago, a 55" TCL Roku smart TV that's comparable to the one featured in Walmart's 2020 Black Friday sales could be had for $279.99. More recently, similar TV models have been selling for $300 to $400 at Amazon, and Best Buy's early Black Friday 2020 sale has featured a 55" TCL Roku smart TV for $249.99.
The point is: $148 for a smart TV of this size, from this brand, is SUPER CHEAP — more than $100 cheaper than the lowest price we've seen previously for a comparable model.
Best Black Friday TV Deals 2020
Be warned, however, and be prepared to act quickly: The $148 TCL smart TV deal from Walmart is bound to sell out in a jiffy. (Sure enough, some of the TV deals launched in an earlier round of Black Friday sales at Walmart sold out soon after they went live.) If you have your heart set on snagging this deal, our advice is to try to purchase it right away at the moment it goes on sale — 7 p.m. ET on November 11 at walmart.com.
[UPDATE: Unsurprisingly, the $148 55" TCL deal did sell out almost immediately, and is now listed as out of stock.]
If you miss out, or the TCL promotion isn't exactly what you're looking for, the good thing is that we're in peak season for TV deals, and there will be many more worthy sales out there — including low prices on many highly-rated smart TVs. Here are some of the other best Black Friday TV deals we know about, and we'll add to this list as more sales are announced:
• onn. 42" FHD Roku Smart TV: $88 at Walmart, on sale Nov. 4 (appear to be sold out)
• onn. 65" 4K UHD Roku Smart TV: $228 at Walmart, on sale Nov. 4 (sold out or on back order)
More From Money:
Walmart's Black Friday Deals Start Nov. 4. Here's Everything You Need to Know
Prime Day, Black Friday or Cyber Monday: When Will Savvy Internet Shoppers Find the Best Deals?
The Best Smart TVs for Your Money, According to Tech Experts