Best Buy Offers Free Shipping on All Online Orders for the Entire Holiday Season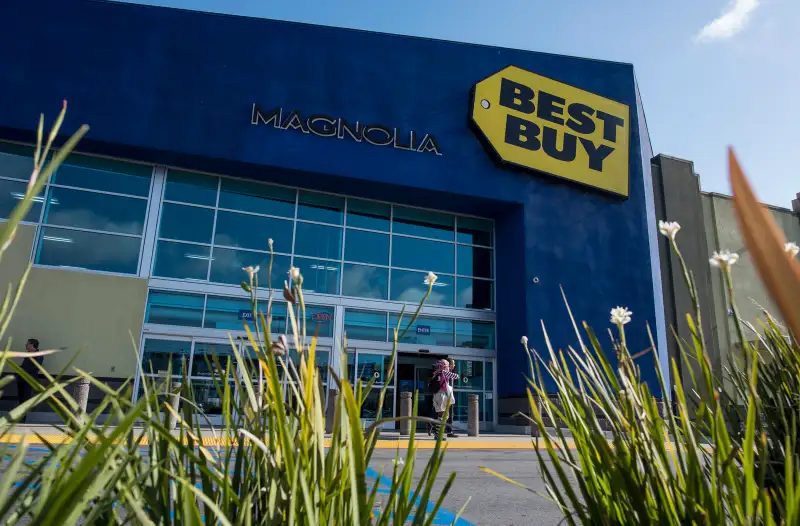 David Paul Morris—Bloomberg via Getty Images
Normally, Best Buy requires online shoppers to spend at least $35 to get free shipping. But starting this Sunday and stretching all the way through January 2, the $35 minimum-purchase threshold is being waived, and all orders placed at bestbuy.com qualify for free shipping.
Free shipping is increasingly viewed as a necessity to get many shoppers to bite on online shopping deals. In a recent survey by Pitney Bowes, 88% of consumers said they'd prefer free standard shipping (arriving in 5 to 7 days) rather than paying a fee for speedier delivery (1 to 2 days). Any shipping fee can be a hurdle to get shoppers to buy, so retailers drop delivery charges from time to time when they want to ramp up orders. A year ago, for instance, Target rolled out essentially the same deal as Best Buy, offering free shipping on all orders for most of the holiday season.
Yet in some ways, it's more generous for a retailer like Target to waive minimum-purchase requirements than it is for Best Buy. Why? Think about what the average purchase at Best Buy: Odds are, it's a piece of tech that costs well over $35—and therefore would qualify for free shipping even when a minimum-purchase threshold exists. Target, on the other hand, is an all-purpose retailer overflowing with items that cost under $20, or even less than $10. So the likelihood of orders costing under $35 or $25 (the current minimum-purchase threshold for free delivery at Target) is far greater than Best Buy. (It's worth noting that Target Red Card holders get free shipping on all orders year-round.)
So perhaps Best Buy's free-shipping-for-all deal isn't quite as impressive as it seems at first glance. Still, the promotion could have a big impact on the kinds of deals and promotions shoppers see during the holidays. "There's always a herd mentality surrounding shipping," Moody's analyst Charles O'Shea told the (Minneapolis) StarTribune. "So you'll see other people following suit."
In other words, because Best Buy is waiving minimum-purchase requirements for free shipping during the holiday season, others are likely to do the same. So look for more free shipping deals coming your way.
UPDATE: It looks like Target will be offering free shipping with no minimum purchase as well this year, starting November 1.