These Are the Best Cars Under $25,000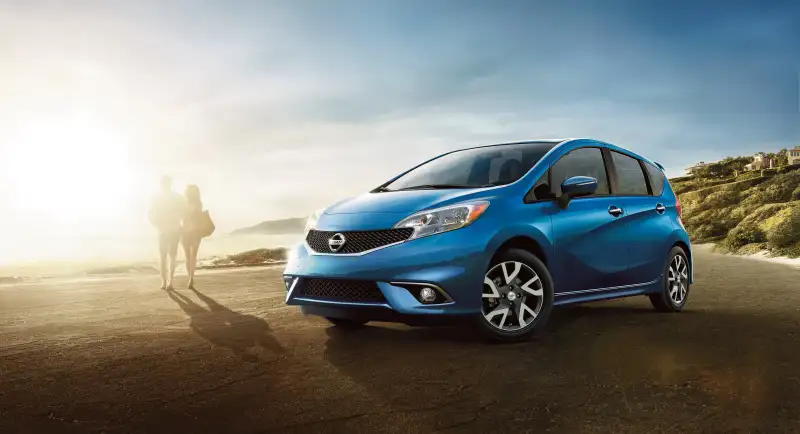 On a budget but need a new car? Have we got some low-cost winners for you.Our roster of the best new cars under $25,000 features high-performing vehicles that won't dash all of your dollars to bits. These models are proof positive that you don't have to spend a mint to get performance, safety, fuel economy, or reliability.
In fact, all are recommended by Consumer Reports, meaning they did well in our testing, haven't failed any crash tests, and have at least average predicted reliability.
Cars are listed here by category with prices for versions with an automatic transmission, unless otherwise noted.
Subcompact Cars
Chevrolet Sonic LT (1.8-liter, $18,420)
The Sonic is fairly quick and quiet for the class. It handles responsively, although the steering is a bit darty. The standard 1.8-liter four-cylinder performs well but doesn't sound that polished. A modestly quicker and thriftier turbo four-cylinder is offered on the uplevel version. The sedan has a huge trunk and better visibility, but the hatchback has better cargo versatility. Both have a tight rear seat. Crash-test results are impressive for a subcompact. The infotainment touch-screen system is infuriating, with a convoluted menu and slow response time. Advanced safety features such as forward-collision alert, lane-departure warning, and a backup camera are available.
Read the complete Chevrolet Sonic road test.
Read More: Best cars for making it to 200,000 miles
Honda Fit EX ($19,435)
The Fit hatchback has always been an appealing urban runabout. Thanks to its clever multi-configurable seating, the Fit delivers versatility similar to a small SUV. The Fit gets great fuel economy at 33 mpg overall. But that comes with excessive noise when the continuously variable transmission keeps the engine at high revs. Handling is responsive, but the Fit has a stiff ride. On top of that, the cabin is loud, making the Fit unfit for long drives. Opting for the EX brings a sunroof and paddle shifters, while the EX-L includes heated leather seats. The button-free touch-screen radio on EX and higher trims is a constant frustration, and the seats and driving position aren't very comfortable. Reliability of the redesign has been average.
Read the complete Honda Fit road test.
Nissan Versa Note SV ($18,420)
This little subcompact offers amazing space and versatility. It's also quieter and more relaxed to drive than most competitors. Its tall stance and wide doors make it easy to maneuver, park, and hop into and out of. The rear seat is roomy, and the ride feels comfortable and relaxed. Handling is more responsive than the Versa sedan's. Our main gripes are its awkward driving position, squishy front seats, and lack of interior storage. The continuously variable transmission can magnify coarse engine noise when accelerating, but its 31 mpg overall is respectable. Updates include standard Bluetooth, available heated seats, and new interior refinements. Reliability has been well above average.
Read the complete Nissan Versa Note road test.
Scion iA ($17,570)
Scion's first four-door sedan is actually built by Mazda. It's based on the new Mazda2 (not yet sold in the U.S.) and is powered by a 106-hp, 1.5-liter four-cylinder hooked up to either a six-speed manual or automatic. In our testing we got 35 mpg overall with the automatic. The iA proves to be quite pleasant for a subcompact with nimble handling and semi-decent interior decor. It also comes with a standard low-speed pre-collision system that uses a laser sensor to help the driver avoid collisions. A backup camera is standard. Inside, the iA gets steering-wheel controls for the audio, a 7-inch center screen display controlled via a center knob, just like in current Mazda models. A navigation system is a dealer-installed option.
Read the complete Scion iA road test.
Compact Cars
Honda Civic LX ($20,275)
Redesigned for 2016, the Civic has been significantly improved, and is now a more substantial, refined, and capable car than the previous model. The base engine is a 2.0-liter four-cylinder; a 1.5-liter turbo four-cylinder comes on EX-T and Touring versions. The continuously variable transmission works well with the turbo. The ride is more comfortable, handling is precise, and the quieter interior has a lot more storage space. However, the car's low stance means difficulty getting in and out. In addition, the front seats lack adjustable lumbar, which could cause discomfort on a long drive. Advanced safety features are available, but a full blind-spot monitoring system is not offered. EX trims and above have a complicated radio.
Read the complete Honda Civic road test.
Kia Soul Plus ($24,750)
There is more to the boxy Soul than quirky styling. Count on abundant interior space, with chairlike seats and big windows providing an excellent view out. Though fundamentally a budget hatchback, the Soul can be an SUV alternative, functionality-wise. The driving experience isn't special: The ride is stiff, and handling is sound but unexceptional. Power delivery from the 2.0-liter four-cylinder feels just adequate, and its 26 mpg overall is not outstanding. An extensive options list includes heated seats, touch-screen navigation, and a backup camera. An electric version is available on the West Coast and in some Northeast states. Available features for 2016 include forward-collision and lane-departure warning systems.
Read the complete Kia Soul road test.
Read More: The most reliable laptops
Mazda3 i Touring (2.0-liter, $21,740)
Whether as a sedan or hatchback, the Mazda3 is fun to drive, thanks to its perky handling. At 33 mpg, the Mazda3 is the most fuel-efficient compact that isn't a hybrid or a diesel. It also offers a host of luxury features rarely matched by any other compact car, including a multimedia system with a large center screen and active safety features like a blind-spot monitoring system. On the downside, the car tends to be loud on the highway, and ride comfort isn't stellar. The infotainment system controls can be daunting at first and take a while to master, and the Toyota Corolla and Volkswagen Jetta have roomier rear seats.
Read the complete Mazda3 road test.
Subaru Impreza Premium ($21,345)
The well-rounded Impreza is among our top-scoring compacts. The ride is very absorbent and controlled. Handling is responsive and secure. Acceleration is adequate, and fuel economy of 27 mpg overall for the sedan is excellent given the standard AWD. The hatchback gets 26 mpg overall and has a handy-sized cargo area. A freshening improved isolation from road and wind noise. The infotainment system has been updated and now includes a handy touch screen. The interior is spacious for the class, controls are straightforward, and visibility is good. Crash-test results are excellent, and Subaru's EyeSight suite of advanced safety gear is available. A redesign comes in late 2016.
Read the complete Subaru Impreza road test.
Read More: The most reliable laptops
Midsized Sedans
Honda Accord LX (4-cylinder, $24,820)
The Accord is well-equipped, competitively priced, and performs well, making it one of our top-rated family sedans. It handles responsively, though the ride can be choppy. It has a roomy and well-finished interior, and gets 30 mpg overall with its mostly unobtrusive continuously variable transmission. The 3.5-liter V6 is lively and refined, and returns a very good 26 mpg overall. EX, EX-L, and Touring trims have an unintuitive-to-use infotainment system.
Read the complete Honda Accord road test.
Mazda6 Sport ($23,590)
Sporty yet sparing with fuel, the Mazda6's 2.5-liter four-cylinder delivered 32 mpg overall in our tests, the best fuel economy among conventional midsized sedans. The six-speed automatic is very smooth and delivers quick shifts. We found the 6 to be capable in the corners. The ride is taut and steady but on the firm side, and the cabin is rather loud for the class, with considerable wind noise on the highway. For the 2016 model year, the car receives a mild freshening that includes a new dash, and a center display screen that is operated via a central knob on the console, which takes some getting used to. A head-up display is optional.
Read the complete Mazda6 road test.
Read More: 12 hospitals you might want to avoid
Subaru Legacy 2.5i Premium ($24,837)
The Legacy is one of the roomier, quieter, and more refined midsized sedans—attributes that help it become one of our top-scoring vehicles in the class. Its ride is better than some luxury cars, and handling is sound and secure. The 2.5-liter four-cylinder is no rocket, but it gets the job done and returns 26 mpg overall. The unobtrusive CVT behaves much like a conventional automatic. The infotainment system includes an easy-to-use touch screen with Internet radio and Bluetooth. A rear camera is standard. Advanced safety gear like blind-spot monitoring and the EyeSight safety suite, including forward-collision warning with automatic braking, is optional.
Read the complete Subaru Legacy road test.
Toyota Camry LE (4-cylinder, $23,905)
If you're looking for smooth, dependable transportation that skews toward comfort and convenience, the Camry delivers what you need. Interior appointments have been upgraded and center dashboard controls simplified. Suspension changes made the already comfortable ride steadier, and further isolated noise. Handling is sound and secure. The 2.5-liter four-cylinder delivers ample, unobtrusive power and returned a competitive 28 mpg overall in our tests. The long history of solid reliability and high owner satisfaction scores is another asset.
Read the complete Toyota Camry road test.
This article originally appeared on Consumer Reports. Consumer Reports has no relationship with any advertisers on this website.