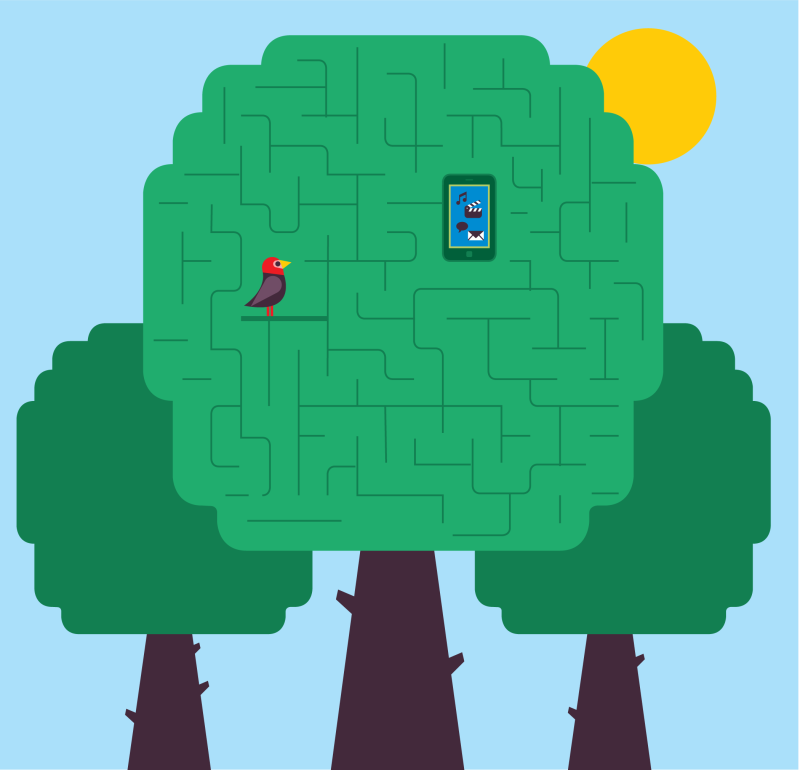 Illustration by Robert Samuel Hanson
To help you get the best, lowest-cost choice for your needs, Money combed through almost 90 plans offered by 10 major carriers. We compared prices for phone and two years of service, looking closely at hidden fees, coverage, discounts, and other factors, picking the best plans for every kind of user. (See full methodology.)
One finding: With the Big Four carriers—AT&T, Sprint, T-Mobile, and Verizon—focused on premium service, users may find better deals on budget brands, such as Boost Mobile and Cricket. These secondary providers, many of which lease network service from the industry heavyweights, "are a great way to save money," says Brendan Gill, co-founder of OpenSignal, which maps wireless coverage.
What do you give up to get a lower price? You'll typically need to pay upfront for your phone—about $650 for premium models, though some carriers offer discounts—instead of paying it off over time. The bargain providers also tend to have a more limited selection of phones, and network performance may lag that of the Big Four. "There's always going to be a tradeoff," says Mark Lowenstein of consulting firm Mobile Ecosystem.
Whether you need a reasonably priced way to connect with family and friends, ultra-reliable coverage, or a generous data allotment for movie and music streaming, Money has you covered. The following contains our picks for low, typical, and high data consumption, plus a few other special circumstances. One of these cell phone plans should be perfect for you.
Correction: Due to a technical error, an earlier online version of this story misstated plan details for Boost Mobile Family Plan and for Cricket Pro. The errors have been corrected.