The Best Credit Card for People With Bad Credit (If It Actually Existed)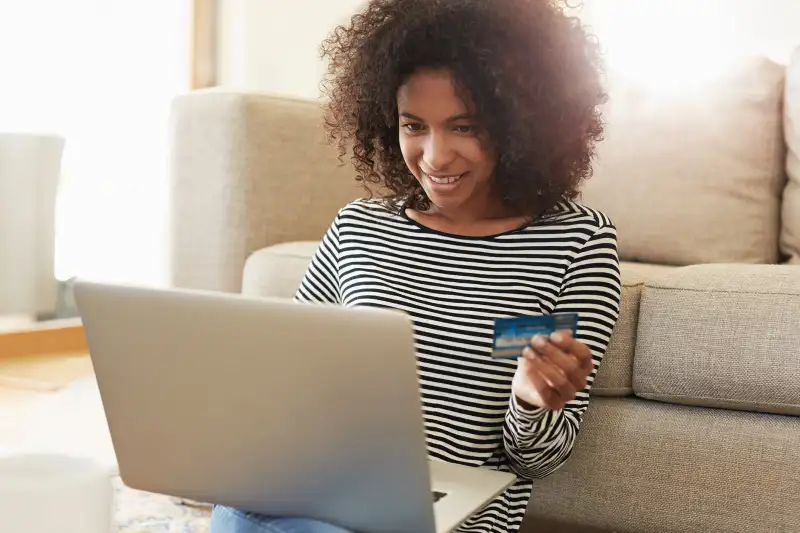 People with bad credit deserve a credit card that can help them get improve. So Money has decided to invent one.
When Money released its latest Best Credit Cards winners, we found the Discover It Secured was the best option for borrowers with lousy credit. There's no annual fee, no late fee on your first missed payment, your activity is reported to the three credit bureaus and Discover will review your account after a year to see if you qualify for an unsecured card. You'll even earn some rewards.
But Discover It Secured didn't have a lot of competition. And the absence of a robust catalog of options for subprime borrowers -- the 50 million people have a FICO score below 600, according to NerdWallet -- was disappointing. After all, these borrowers have a difficult time getting a loan for anything, from mortgages to cars, and they pay substantially higher interest costs when they do get credit. A 30-year-old woman living in Maryland with poor credit would pay almost $150,000 more in lifetime debt than if she had good credit, according to Credit.com.
A Better Option
A better card would have consumer-friendly policies that match the best existing cards, training wheels to keep you out of trouble, and a few gentle nudges that could improve the way you spend -- and, ultimately, boost your credit score to the point where you have other options.
Here's what Money thinks it should look like:
1. It shouldn't have an annual fee. The majority of Money's Best Credit Cards do not charge customers an annual fee. This should be no different.
2. It should be a secured card. On a secured card, your credit limit is equal to the amount of cash you've put up as security -- so there's a limit to how much damage you can do. There's a psychological benefit, too: Because it's your hard-earned cash at stake, you should be less tempted to forfeit it through failing to pay your bills.
3. It should help you rebuild your credit. All credit activity shall be reported to the three credit rating agencies. The Discover It Secured does this, but not all secured cards do. Also like the Discover It Secured, this card should transition you to an unsecured card after a year of good behavior.
4. It should have a modest credit limit -- say, no more than $1,500. You want a Goldilocks limit: low enough to keep you out of trouble, but high enough to keep your credit utilization ratio low amid everyday spending. You also need a limit high enough to cover emergency expenses, suggests CreditCardForum's Ben Woolsey.
5. It should watch your spending for you. Credit expert John Ulzheimer suggests a card could help you manage your credit utilization ratio by delivering one of two "in-your-face" reminders.
Text updates: Whenever you make a payment with your card, you'd get a text message sent to your phone, telling you how much of your available credit limit you have now used. So if you've just paid off your balance, but then use your card to buy a $10 burrito, and your credit limit is $500, you'd get a text saying you've spent 2% of your available credit limit.
Auto shutdown: Want your card to be more dictatorial? Some experts suggest a card that simply stops working once you've charged 30% of your credit limit, and won't restart until you pay down the balance.
6. It should nudge you to make weekly payments. NerdWallet credit expert Sean McQuay suggests a "rapid pay" feature, which would prompt you weekly to pay your balance in full. This would "make using a credit card feel more like a debit card," McQuay says, and help you avoid big end-of-month surprises.
7. It should charge only a reasonable interest rate. Because you shouldn't have to pay extra for security, Money's dream card would never charge an APR that's greater than the national average for unsecured cards -- currently 18.2%, according to NerdWallet. That's about seven percentage points lower than the average APR for secured cards.
8. It shouldn't charge late fees for missed payments. This is already a key feature of another of Money's Best Credit Card winners, the Citi Simplicity.
9. It should restrict spending to the basics for an intro period. For the first, say, three months you have the card, it should only let you spend money on groceries, gas, and utilities. "That way you know the user isn't going to get into uncontrollable debt, and will learn to use credit cards for convenience purposes only," as opposed to impulse spending, says Ulzheimer.
10. It should give you access to a year's worth of FICO scores. By logging into your account online, you should be able to see your FICO scores from each of the three credit bureaus -- along with, for each, the main issues pulling down your score.
11. It should show you a "credit reporting view." This feature would show you exactly how your credit card looks on all three credit reports, letting you spot errors easily. Even better, you'd get a reporting form that helps you send complaints directly to the credit reporting company.
Of course, a card like this doesn't exist -- yet. But a bank that truly cared about improving the financial health of millions of Americans should heed Money's call.