The Best Cash Back Credit Card Offers You 2.5% Back on Everything You Buy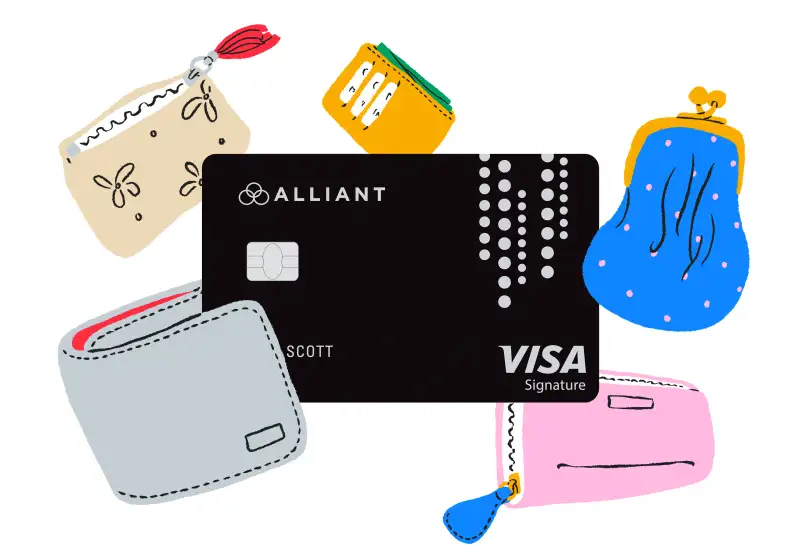 Illustration by Tania Guerra
When people ask, "What is the best credit card?", what they usually mean is, "Which card will give me the most money back?"
To answer this, you'll want to compare signup bonuses, but that isn't the only factor you should consider. The best credit card deals also deliver generous rewards rates on regular spending, so you can continue to earn cash back for years to come.
Illustration by Tim Boelaars
Cash back cards have evolved in recent years, so if you haven't checked out what's being offered lately, you might be in for a pleasant surprise. "A few years back, the primary way to try and hook us was those big intro offers," says Brian Karimzad, co-founder of MagnifyMoney.com. "Now, they're investing more in the ongoing category rewards for cards."
Of course, which rewards card is really the best for you may depend on your spending habits. For instance, the best cash back credit cards for groceries might not benefit you much if you're a city dweller who subsists primarily on takeout. Likewise, accelerated earnings for hotel stays and airfare might not be as useful if you hardly ever travel.
Evaluating the best credit cards means taking a lot of factors into consideration, from how simple it is to earn and redeem rewards, to whether or not you'll be charged an annual fee, to what kind of APR you can get.
Illustration by Tania Guerra
Key Terms
•Rewards: 2.5% cash back on all purchases
•Annual fee: $99, waived first year
•APR: 12.24%-15.24%
Why It's a Winner
While there are lots of great cards in the cash back category, we found this one offers the most compelling value. The current signup promotion is a 3% cash back rate for all your spending in the first year — a potentially sizable perk if you charge a lot or plan to use this as your primary card. If you put $2,000 a month on the card, you'd earn $720 in rewards. (After year one, you'll earn 2.5% cash back.) This card also has one of the lowest interest rates in the cash back category, according to MagnifyMoney's database.
Caveats/Alternatives
If an annual fee is an absolute dealbreaker, you might want to check out the Citi Double Cash (see our profile of it here), which offers 2% cash back — 1% when you spend, then another 1% when you pay off your purchases.
Also, you'll need to join Alliant Credit Union in order to apply for its Visa Signature card. If you don't qualify based on any of the other criteria, you can join Alliant's partner charity, Foster Care to Success, for a $5 donation and become eligible for membership.
Money worked with MagnifyMoney to narrow down credit card options in each category to a set of finalists. Money's editorial staff was solely responsible for choosing the winners, focusing on interest rates, fees, and perks of each card.
Opinions expressed here are the author's alone, not those of any bank, credit card issuer, airline or hotel chain, and have not been reviewed, approved or otherwise endorsed by any of these entities.