The Best Credit Card for Small Business Owners Gives 2% Cash Back and Comes With a $500 Sign-up Bonus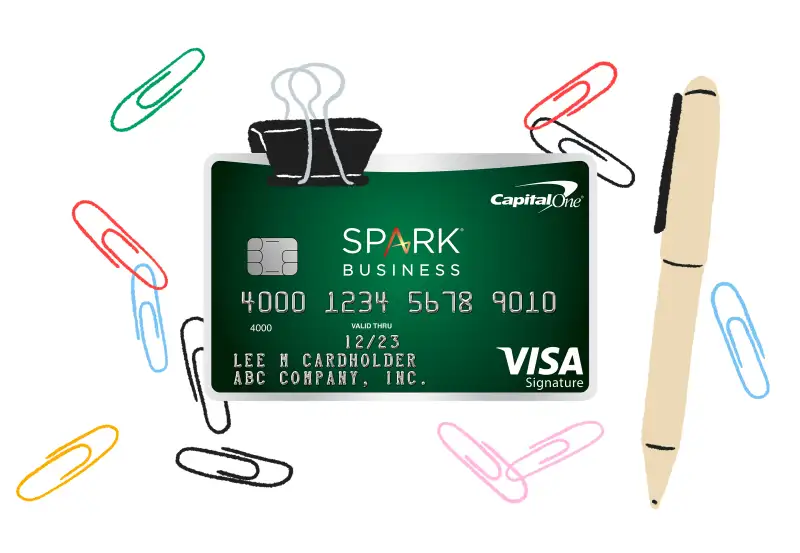 Illustration by Tania Guerra
While stories abound of entrepreneurs who bankrolled their startups with personal credit cards, you need to choose carefully when it comes to cash back business credit cards. The big caveat for even the best business cards is that this category was excluded from many of the consumer protections enshrined into law by the 2010 CARD Act.
Illustration by Tim Boelaars
All the same, having a dedicated business credit card can offers important benefits: It can make accounting and cash flow management easier, and some lenders let you issue cards to your employees for free. In addition, you might be able to secure a higher credit limit than you could with a personal card, and building your business credit will make it easier if you need to tap capital in order to expand or quickly take advantage of a new business opportunity.
Determining the best business card depends in a large part on what you do and how you spend. For instance, if you plan to pay your balance in full every month, business credit cards with rewards might be more appealing than ones that offer the lowest APRs. Even among the best business credit cards, no-annual-fee offerings can be hard to find, so evaluate business credit cards based on other factors, as well. Also, read the fine print to see if your rewards will be capped; unlimited rewards are becoming more common, and are obviously preferable when it comes to getting the maximum value of your card.
Illustration by Tania Guerra
Key Terms
•Rewards: 2% cash back
•Annual Fee: $95, first year waived
•APR: 18.74%
Why You Should Get It
The Spark Cash is a repeat winner in the best business credit card category, and with good reason: It offers a generous 2% cash back on all spending. While Money has observed growth in category-specific accelerated rewards earnings — say, for office supplies, postage or digital services — a single, generous rewards rate is likely to please many owners looking for small business credit cards. Another reason this card rises to the top of our database: a signup bonus worth $500 if you spend $4,500 on the card within three months of opening the account. What's more there are no foreign transaction fees, which is handy if you conduct any overseas business or travel abroad in your line of work.
Another attribute that lets you maximize the value of your rewards is being able to distribute cards to your employees, which lets you earn the rewards from their spending activity as well as your own. If you're looking for the best credit card for small business, and you're not sure what kind of APR you'll be able to get, the Spark Cash's single APR — 18.74% — is higher than some but eliminates any uncertainty or guesswork about how much you'll have to pay to service your debt.
Caveats/Alternatives
In a marketplace where we've observed many credit card issuers cutting interest rates slightly, the Spark Cash stands out with a higher APR than it offered last year, so it's not technically among the "cheapest" business cards. If securing a low APR is your top priority, both the new Blue Business Cash Card from American Express and the Spark Cash Select for Business each have lower APRs for the best credit scores and no annual fee. Heavy users of Amazon.com or AWS (Amazon Web Services) might find that the best small business credit card for them is the Amazon Business Prime American Express card, which gives unlimited 5% cash back on Amazon.com, Amazon Business, AWS and Whole Foods purchases.
Money worked with MagnifyMoney to narrow down credit card options in each category to a set of finalists. Money's editorial staff was solely responsible for choosing the winners, focusing on interest rates, fees, and perks of each card.
Opinions expressed here are the author's alone, not those of any bank, credit card issuer, airline or hotel chain, and have not been reviewed, approved or otherwise endorsed by any of these entities.