Best Credit Cards 2015-2016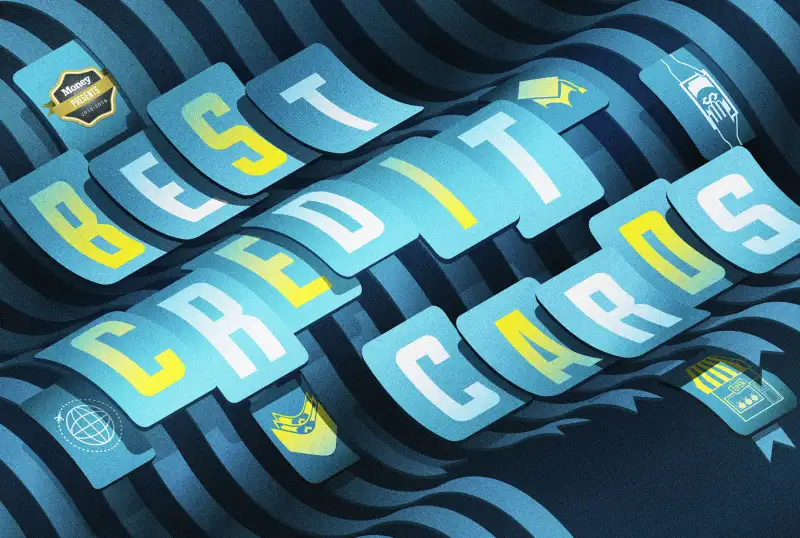 Illustration by Charles Williams
What's the best credit card now? There's not an easy answer. Cards come with such a dizzying array of rates, rewards, and fees that you could be forgiven for giving up and picking any decent offer that lands in the mailbox.
Take cash-back cards. Some promise a set percentage back on all purchases; others reward you at different rates depending on what you buy and where you buy it. And some change those categories every quarter. You've got to be a spending ninja to maximize your payoff.
But let's not pick on cash-back cards. Many other rewards programs are just as tricky, with byzantine rules that tend to change regularly. No wonder only three in five rewards cardholders understand—or think they know—how their cards work, a J.D. Power survey found. And almost 20% of cardholders didn't redeem any rewards last year, NerdWallet reports.
If you aren't taking full advantage of the cards in your wallet, though, you could be walking away from hundreds of dollars a year. "Lots of consumers are costing themselves money by not understanding what their credit card does," says NerdWallet credit card expert Sean McQuay.
Now is an especially good time to revisit your options. The introduction of Apple Pay—the company's new mobile payment system—has led to a big push by tech companies and financial institutions to promote digital wallets, which let consumers store (and use) card information on their phones.
So which cards should make your cut? Once again Money has teamed with NerdWallet, sifting through thousands of credit cards to identify 14 that are best in class. We've highlighted outstanding options in five categories—cards that offer cash back and travel rewards, specialized services for students and small businesses, and the best financing terms.
Most of our picks assume you are using cards strategically to maximize rewards, and paying off your bill each month to avoid fees and finance charges. (Most also require good credit—a score of roughly 700 or above.) Yet Money went one step further this year. At the top of each broad category is our "easy choice"—the best no-muss, no-fuss, no-annual-fee option. That's because while the benefits can be rich, maximizing rates and rewards is a lot of work—and not for everyone.
These are Money's picks:
Methodology
Money decided the criteria to consider—including intro and regular APRs, sign-up bonuses, fees, and rewards—and then set parameters for what constituted a winner in each category (for example, lowest rate and no annual fee for student borrowing). NerdWallet plugged those terms into its database and made several suggestions for each category; it disclosed to Money any issuers from which it receives compensation when people apply through its site. Money then independently fact-checked the results and made the final decisions.
Read next: Find the Right Credit Card for You