Cyber Monday Sales Are Live Now! Here Are the Best Deals From Amazon, Walmart, and More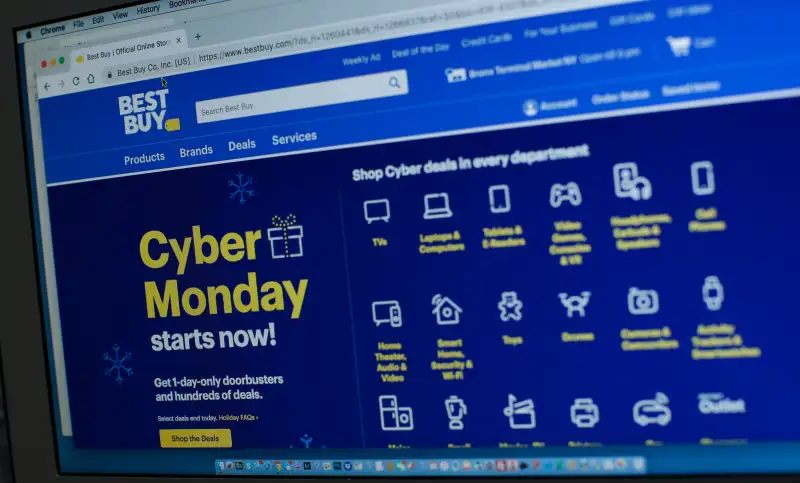 VIEW press—Corbis via Getty Images
As soon as Walmart, Costco, and other major retailers released their Black Friday ads, shoppers could properly start their plan to grab the best deals during the holidays. But it's not just about Black Friday. Coming up right after Black Friday is Cyber Monday — or more accurately, Cyber Week, since many retailers run sales and discounts that run through the week following Thanksgiving.
For the best Cyber Monday deals of 2019, you'll want to hit the online homes of big-box stores like Walmart and Target, and of course Amazon. And don't forget department stores and clothing stores, which often have awesome Cyber Monday deals and 50% off discount codes you can score without ever having to hit the mall.
If you want to find out what store has the best Cyber Monday deals, you've come to the right place. We are tracking all the deals and updating this page with new ones as the news breaks.
Best Amazon Cyber Monday Deals
For Amazon, Cyber Monday 2019 will hardly be the end of the markdowns. The parade of deals runs through basically the entire holiday season — it's so crazy, we wouldn't blame you for asking, just what is Cyber Monday on Amazon, really? We can expect the Amazon 12 Days of Deals to run in the last days before Christmas, with deals on a different category of merchandise every day.
Amazon Fire 7: $29.99 (list price $49.99)
Best Best Buy Cyber Monday Deals
When it comes to Cyber Monday deals, Best Buy is definitely a site you want to hit if you're looking for any kind of electronics. Best Buy has historically had some of the best laptop deals. Here's what like at Best Buy's Cyber Monday sale this year.
Best Target Cyber Monday Deals
Last Cyber Monday, Target made it easy to save with a 15% discount on everything — and that was on top of all the product-specific markdowns, like a Polaroid 32-Inch LED TV for $79.99 (down from $159.99) and a Vizio 24-Inch Smartcast TV for $99.99, $20 off. Here are the best Cyber Monday deals we're seeing at Target this year:
Best Walmart Cyber Monday Deals
For shoppers looking for great Cyber Monday deals, Walmart is another popular destination — and not just on Monday, but for all of Cyber Week. On Black Friday 2019, Walmart announced several Cyber Monday deals, and the retailer has added to the roster of deals since then.
Best Cyber Monday Site-Wide Deals
Cyber Monday is also when lots of retailers will slash prices site-wide, so you're guaranteed great Cyber Week deals no matter what you buy. Last year, the following retailers had discounts of 50% — or more — on everything. Many also offered free shipping. Some required coupon codes to unlock Cyber Monday discounts, so stay tuned: We'll be sharing those Cyber Monday promo codes as we find out about them.
We've included affiliate links into this article. Click here to learn what those are.