Best Shopping Deals Right Now: Big Discounts at L.L. Bean, 70% Off at Amazon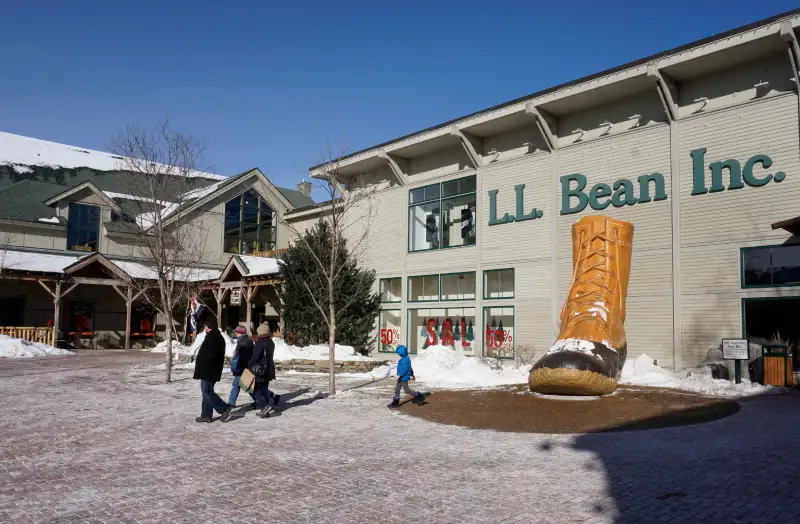 Portland Press Herald—Press Herald via Getty Images
Looking for the best deals available at the moment? This week, the bargain-hunting experts at dealnews are calling out big sales from Adidas, Amazon, L.L. Bean, Dick's Sporting Goods, and Sur La Table. Shop smart and you'll get 60% to 70% off coats, sweaters, winter holiday merchandise, sports apparel, and more.
L.L. Bean Clearance Sale
Shoppers can get up to 60% off a range of L.L. Bean apparel, outdoor gear, and luggage discounted, thanks to a new clearance sale. The Women's Bean's ProStretch Fleece Jacket for example, is priced as low as $39.99, down from $89 normally. Sizes and selection are limited, as you'd expect with most clearance sales. And as with all L.L. Bean orders, shipping is free -- no minimum purchase required.
70% Off Men's Outerwear at Amazon
A selection of men's jackets, raincoats, and fleeces from brands such as Perry Ellis, Izod, Cole Haan, Columbia, and Calvin Klein are marked down by 70% or more during an Amazon outerwear sale. For example, one Calvin Klein faux leather jacket regularly priced at $195 is available for as little as $21.44.
50% Off Deals From Adidas
An Adidas sale knocks up to 50% off some footwear and many apparel items. Among the goods seeing 50% off discounts are the Women's SpeedX Hoodie for $30 (normally $60), the SuperNova Bra for runners for $22 (normally $45), and the men's Supernova Tee for runners for $22 (normally $45).
Sur La Table Clearance Sale
Sur La Table's clearance sale features discounts of up to 75% off on cookware, small kitchen appliances, dinnerware, and more. For the best deals, check out the seasonal clearance, where winter holiday goods like snowman spatulas and reindeer candle holders are marked down an extra 25% off sale prices that are already 60% to 75% off.
Dicks' Sporting Goods Extra 25% to 40% Off
Shoes, sporting equipment, and apparel items that are already on clearance sale are getting discounted by an extra 25% to 40% right now at Dick's Sporting Goods. For instance, Reebok Women's T-Back Tank Tops regularly priced at $20 are marked down to $7.97 on clearance -- and when an extra 25% off is factored in, the price goes down to just under $6. Air Jordan Jumpman socks regularly priced at $16 are $8.93 on clearance; when the extra 40% is factored in, they cost only about $5.35 a pair.