To Watch Free TV, You Need a Digital Antenna. These Are the Best Options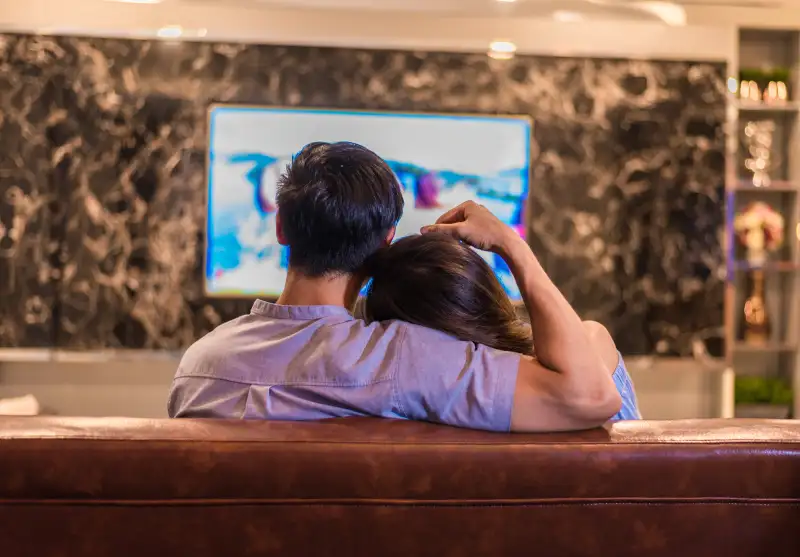 Thamrongpat Theerathammakorn / EyeEm—Getty Images/EyeEm
The technology for getting over-the-air free TV has come a long way since the era of set-top rabbit ears. A new generation of cord-cutters is prompting demand for easy-to-use digital antennas that let you watch free TV broadcasts of national networks — in high-definition, without a pricey satellite or cable TV subscription. Better yet, they don't need to be mounted outside or on a roof to work.
There are a lot of affordable digital antennas out there—most basic models are under $50—and figuring out what is the best digital TV antenna isn't an exact science. The best digital TV antennas are flat or nearly-flat and unobtrusive, don't require accessories or much effort to affix to a window or wall, and have a long-enough cable to comfortably reach your TV. Digital antennas can also save you money because having one means you can watch TV for free and may not feel it's necessary to pay a cable bill every month.
Broadcast signal-measuring tools like TV Fool can help you figure out if an indoor antenna is realistic for your address by showing you the strength of local broadcast signals, since even the best digital antenna might not work indoors if you're in certain rural or mountainous areas. Since TV signals can be broken up by hilly terrain and tall buildings, professional reviewers also advise to take a product's self-proclaimed distance ratings with a grain of salt. (It's a good idea to buy from a retailer with a forgiving return policy.)
We've taken a look at what the pros who have written digital antenna reviews have to say, as well as users who have reviewed these devices on Amazon.com, to see what they proclaim as the best digital TV antenna for watching sports, PBS, or any other free TV options. Here are some of their top picks, and the base models all cost under $40.
This was the top pick from review site TheWirecutter.com in its guide to the best indoor HDTV antennas; Consumer Reports also liked that it tied for the maximum number of signals it could receive, thanks to its scientifically-designed loop shape.
Wirecutter says this antenna has a lot of little thoughtful features that might not seem like much, but add up to a better user experience, like two-sided reusable adhesive (so you can reposition it until for optimal signal clarity) and a surface that can be painted over to blend into your wall. More than two-thirds of the nearly 2,300 people who have reviewed it on Amazon give it five stars. The amplified option, as of this writing, was just $10 more on Amazon than the "basic" model, and offers a 50-mile instead of a 35-mile range.
This is the second-generation version of the popular Leaf, an old favorite Lifehacker declared the top indoor antenna back in 2014. (Yes, we know that's only four years ago, but tech years are sort of like dog years — time flies.) The lightweight Mohu Releaf is made of recycled materials, so it's eco-friendly.
Still, the cardboard surface earned it some low reviews from Amazon buyers who said it looked drab or cheap when mounted on a wall. Consumer Reports gave it top props in terms of the number of station signals it could capture and broadcast, although Amazon customers had somewhat mixed results in terms of performance. Aside from its earth-friendly cred, the Releaf is also ready for the future in that it is equipped to transmit 4K signals once broadcasters get on board en masse. The Leaf amplified antenna, with its 60-mile range, is also popular, although it's pricier at around $60.
This rectangular antenna owns the top two spots on Amazon's list of bestselling indoor digital antennas. The black model is no. 1, the white one is no. 2.
It's easy to see why thousands of users have given it five-star reviews: Just $25 gets you a 50-mile range, although buyers disputing this claim are the primary source of low reviews for this model — a great example of why you should buy an antenna from a retailer that will let you return or exchange if it doesn't work for your location. This antenna also can be powered via USB — a feature that landed it in the top three of Popular Mechanics' roundup of the best digital TV antennas.
And, seriously — when's the last time you were able to get dozens of channels for a one-time cost of $25? Probably not in this century.
We've included affiliate links into this article. Click here to learn what those are.