The Best Electric SUVs of 2023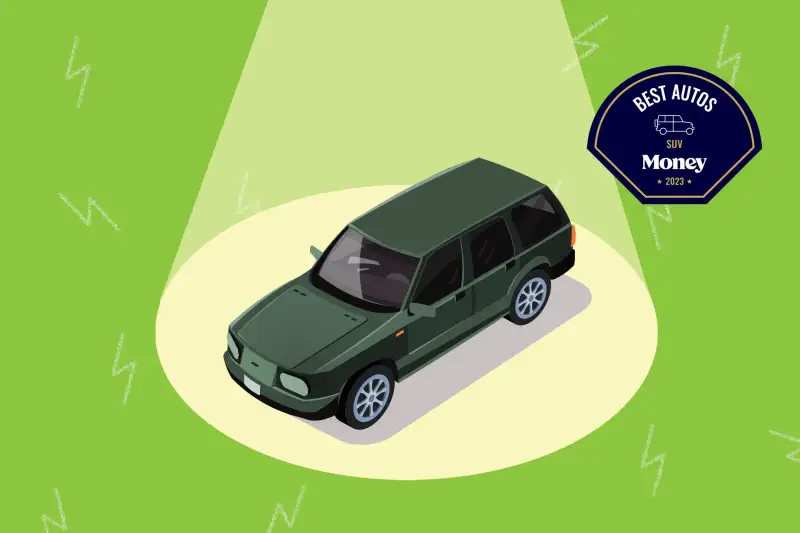 In the past, electric SUVs have been a challenging buy. Prices were high and the vehicles, like all EVs, were limited in number and hampered by short driving ranges.
Today, things are looking up for buyers of battery-powered cars, including electric SUVs. Vehicles are capable of traveling upwards of 250 miles or so between battery charges. The best electric SUVs can run 100+ miles on the electrical equivalent of a gallon of gas – a measure known as MPGe.
Still, for all the improvements in EVs, they still aren't right for every driver. Prices have declined, yet remain higher than for comparable gas-powered models. An electric SUV may not be much, if any, cheaper to operate than a gasoline-powered one, depending on the relative cost of electricity and gas where you live. And public charging stations may or may not be available where and when you need them on the road.
For these reasons, those who are shopping for an electric SUV might also consider alternatives that run on both electric and gasoline power. Hybrid SUVs have batteries that are recharged during braking, and plug-in hybrid SUVs (also known as PHEVs) are electric vehicles that run on gas power when their batteries are depleted.
Using a step-by-step methodology, we evaluated the most promising all-electric SUVs for the attributes that we think matter the most – including value for money, safety, battery range and performance. Below are our five top choices, with explanations on how each stands out from the pack. The specs listed below each review are for the model (or "trim") we assessed, which was the one we judged to have the best balance of price and features.
Our Top Picks in Electric SUVs
Kia Niro EV — Best Value
Volkswagen iD.4 — Best for Features
Ford Mustang Mach-E — Best for Performance
Kia EV6 — Best for Safety
Toyota bZ4X — Best for Technology
Reviews of the Best Electric SUVs
Best Value: Kia Niro EV
Pros
Reasonably priced
Nimble handling
Cons
Less powerful than some competitors
The Kira Niro EV is priced lower than rivals in this segment. Its top-of-the-range Wave trim starts at $44,550, which is less than the midrange models featured for competitors below. It also delivers some of the best fuel economy of the group, and promises to be hassle-free – since Kia received the fewest number of owner complaints of any brand on this list, according to the latest J.D. Power Initial Quality Study.
The Wave model adds a heated steering wheel, ventilated front seats and full leatherette upholstery to the Niro's already well-equipped interior. The Niro EV isn't ideal for those who favor aggressive turns and maneuvers. Instead, its comfortable ride fits well for steady drivers who will use it to commute or run errands.
Best for Features: Volkswagen iD.4
James LipmanaCourtesy of Volkswagen
Pros
Rich in standard features
Quick acceleration
Cons
Handling less crisp than most competitors
The Volkswagen iD.4 offers a lot of high-end comforts typically found only on luxury vehicles, like heated front seats, a heated steering wheel and power-adjustable massaging front seats. Plus, the ID.4 detects your presence with its key fob and automatically starts when you sit in the driver's seat and tap the brake.
The mid-tier Pro S trim offers wireless device charging, Apple CarPlay and Android Auto and a 12-inch touch screen. The iD.4 is also loaded with safety features, including adaptive cruise control, a blind spot monitor with rear traffic alert and park-assist-with-memory parking.
Every trim comes with ID.Light, an intuitive light bar that runs across the dashboard. The bar uses glowing visuals and acoustic sounds to alert drivers of charge status, incoming calls and safety warnings.
While the iD.4 may not have the crispest handling in this group, the ride is smooth and quiet.
Best for Performance: Ford Mustang Mach-E
Pros
Quick acceleration
Long range
The Mustang Mach E is the sportiest pick by far. The mid-tier Premium trim zips from 0 to 60 mph in 5.8 seconds when equipped with optional rear-wheel drive. Performance doesn't come at the expense of range, however. The Premium runs an impressive 290 miles on a fully charged battery, and upper trims break the 300-mile range mark (at 310 miles) – a feat accomplished by only one other SUV on this list, the Kia EV 6.
The Mach E also boasts the largest screen in its class, an iPad-like touch display that measures 15.5 inches.
The Mach E may feel less engaging than its gas-powered sibling, yet it still delivers a quick and agile ride. It glides effortlessly around turns, although the handling sometimes feels a little stiff.
Best for Safety: Kia EV6
Pros
Plenty of safety features
Range per charge is long
Cons
Slower acceleration in the base model
With its refined ride and premium interior, the Kia EV6 could easily fall into the luxury class. And even the base Wind model blows most of the competition away for range, running for 310 miles on a charge.
Yet the EV6 may stand out most for safety. The vehicle received high ratings for its headlights – the best in this group – and was named a Top Safety Pick+ by the IIHS. All models come with an expansive list of safety features, including blind spot warning, smart cruise control with stop-and-go and intelligent speed limit assist.
The SUV's 225-horsepower engine produces enough power for daily driving. Though the EV6's Wind trim isn't particularly quick off the mark, the ride is quiet and comfortable. However, the top-of-the-line GT model's 3.4-second 0-to-60 mph acceleration is comparable to an ultra-fast luxury sports car.
Best for Technology: Toyota bZ4X
Pros
Plenty of tech features
Large cargo hold
Cons
Limited rear-seat legroom
The shortest range of the group
The Toyota bZ4X is the brand's first all-electric SUV. It sports a huge 12.3-inch touchscreen, cloud-based navigation, wireless Apple CarPlay and Android Auto and a Wi-Fi hotspot (with a paid subscription).
The bZ4X comes in two trims. We recommend the higher-end Limited model, which features heated and ventilated front seats and a heated steering wheel. The bZ4X is roomy in the front, but the legroom in the back seats can be tight. With 27.7 cubic feet of cargo space, the bZ4X boasts more room than most battery-electric SUVs.
Price $46,700
Mileage 114 MPGe
Range 242 miles
Specs and model details
Jaclyn Trop is an award-winning journalist who road-tests and reviews vehicles and covers automotive news. Her byline has appeared in The New York Times, The New Yorker, Fortune, Consumer Reports and U.S. News & World Report, among other publications.