This Is the Best High-Yield Savings Account Right Now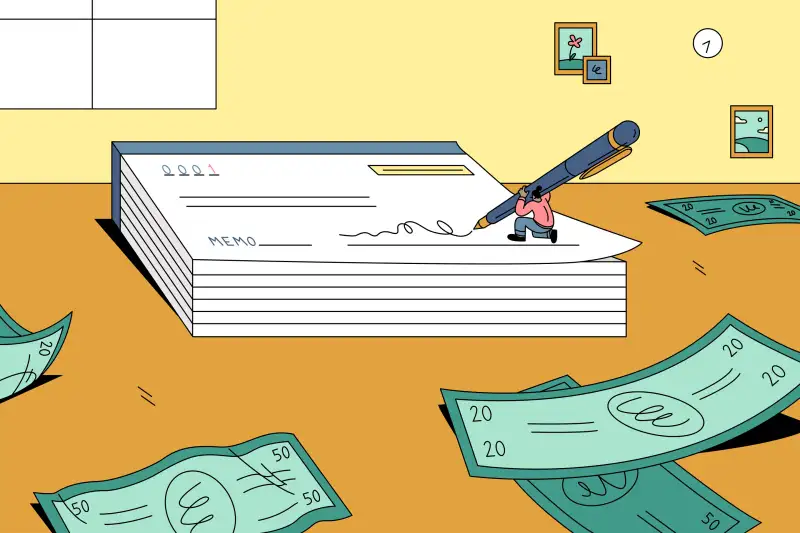 Illustration by Jared Oriel
It's been a yo-yo year for savers.
In the first half of 2019, you could find banks paying out savings account interest rates topping 2.5% following months of rate increases as these financial institutions fiercely competed to hold our dollars.
Illustration by Tim Boelaars
But thanks to the Federal Reserve's decision to cut its benchmark federal funds rate — which most banks rely on when setting their own rates — first in July and then again in September, the best available rates have been getting less and less generous.
Leading online banks, which typically offer the most attractive interest rates because of their minimal overhead costs as compared to traditional brick-and-mortar banks, are now offering rates around 1.8%.
Of course, rate cuts can be disheartening, but it's worth remembering that a 1.8% payout still beats the pace of inflation, meaning you're not losing purchasing power by stashing your money away. And using a high-yield savings account means you're earning about 20 times more than you would in a typical savings account, which pays an average rate of only 0.09%, according to the FDIC.
If you had $16,420 in your account, which is the average balance households keep in a savings account, according to data from banking comparison site MagnifyMoney, that could mean a difference of $280 a year all because of where you stash it.
"Rates are not worth predicting. Competition between the banks always means someone might have a better rate than you have today," says Brian Karimzad, founder of MagnifyMoney, who recommends shopping around every six months or so. "Most people earn nothing so just checking up and using a high-yield account could mean substantial savings."
As part of Money's annual Best Banks ranking, we scanned high-yield savings account terms at more than 40 financial institutions that offered a savings account paying an annual interest rate of at least 1%, as provided by our partner MagnifyMoney.com, to find the savings account that offers a great rate without requiring you to jump through several hoops to actually earn and maintain that payout.
Best High-Yield Savings Account: SFGI Direct
Why it wins: The online division of Summit Community Bank pays 2.27% interest on its high-yield savings account offering. Online banking rivals, Marcus by Goldman Sachs, Barclays, and American Express are all paying rates of 1.9%. The bank has yet to drop rates after the Fed's recent moves as several others have done.
And it boasts a decade-long track record of maintaining a very competitive interest rate. It also doesn't play games with savers like other online banks have done, such as creating new accounts or new internet divisions paying higher rates that people must then switch into. SFGI Direct has no monthly fees, minimum balance requirements, or maximum dollar limit on external transfers too.
Caveat: You can only open a savings account with SFGI Direct. So if you're looking for one bank to do it all, this isn't for you. Your checking account will have to remain at another bank.
Key account: SFGI Direct Savings Account
Monthly service fee: $0
Interest rate: $2.27%
Methodology:
Money partnered with MagnifyMoney.com to produce this year's Best Banks rankings. MagnifyMoney.com provided account terms for more than 40 financial institutions that offered a high-interest savings account with an annual interest rate of at least 1%. Our team reviewed account minimums and qualifications, interest rates, monthly service fees, and online banking capabilities. When selecting finalists, priority was given to high interest savings accounts with no or easily waived monthly fees and higher interest rates. In naming free accounts, we assumed customers would be okay with receiving e-statements to avoid a monthly fee. Money's edit team independently fact-checked information in September and October.