The 3 Best Money Moves for March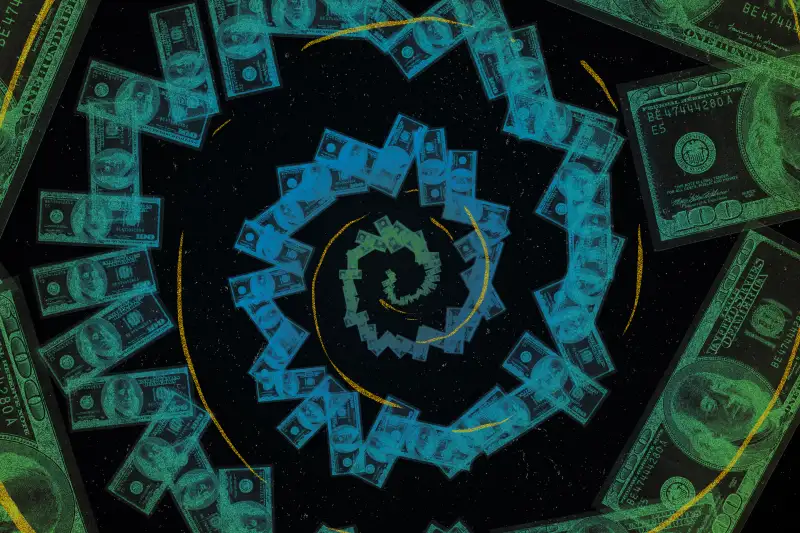 Spring is almost here, and with it comes the promise of warmer weather — as well as plenty of important financial tasks to keep on your radar.
For this month's edition of Money Moves, we'll focus on the looming benefits cliff for millions of folks on Medicaid, a fast-approaching flexible spending account (FSA) deadline and how to ensure you're getting paid fairly in light of Equal Pay Day.
Let's get your finances in full bloom. Here are the best money moves to make this month.
1. Check if you're at risk of losing Medicaid benefits
If you're one of more than 80 million Americans who receive health coverage through Medicaid, you may be at risk of losing your benefits as pandemic-era rules that expanded Medicaid coverage sunset at the end of this month.
You will not lose your benefits immediately, but they will start to phase out in some states starting as soon as April.
Early in the pandemic, the first stimulus package included a provision that largely prevented states from kicking people off Medicaid, the largest health coverage program in the country. As millions of Americans lost their incomes due to the economic fallout from the pandemic, many became eligible for Medicaid. Once enrolled, they did not have to complete the routine eligibility checks that were required before the health crisis and were able to keep seamless Medicaid coverage, even if they no longer met the eligibility requirements.
This provision ends March 31, and in the coming weeks and months, states will begin restarting eligibility checks and pruning their rolls of folks who no longer qualify. According to several recent estimates, between 5 million and 18 million people are expected to lose Medicaid coverage. If you met the income qualifications earlier in the pandemic but your financial situation has since improved, you may be among the millions who will be booted off Medicaid. Check your state's Medicaid eligibility requirements to see if you still qualify. Even if you do, you will soon have to submit routine paperwork proving your eligibility to keep your benefits.
How exactly the pruning process will play out depends on where you live. All states are supposed to develop "unwinding plans" that describe what's to come for beneficiaries.

States are also supposed to make a "good faith effort" to contact you about any changes to your coverage, including by mail, email, phone call or text. To ensure you're receiving these updates, make sure your contact information is current with your state agency.
To learn more about how your state is phasing out expanded Medicaid coverage, you can use Georgetown University's 50-state unwinding tracker tool to see what information your state agency has released so far and what resources and coverage options may be available for folks who are disenrolled.
2. Talk about your salary (and ensure you aren't being underpaid)
This year, Equal Pay Day falls on March 14. Launched in 1996 by the National Committee on Pay Equity, the day is a reminder of the wage gap between men and women in the U.S. — it symbolizes how far into the new year women would have to work to earn the same amount that men earned last year.
While there has been a major push in recent years to increase pay transparency with the goal of narrowing the gap, the average woman working full-time still makes just 84% of what the average man makes, according to the American Association of University Women.
Use Equal Pay Day as an opportunity to normalize talking about salaries. Consider tactfully asking your friends or coworkers about their pay (this is legally protected speech!). And if you find out that you may be underpaid, make a plan to ask for what you're worth.
Before you do ask, be sure to gather as much data as you can to support your case.
Several states now have pay transparency laws, and some require job postings to include salary details. You can use this information to your advantage: If your company has a job opening for your role or a similar one, for example, you can use pay ranges specifically from your company in your request for a raise. Using a salary range from a competitor may be just as effective.
Experts also recommend using sites like Payscale, Glassdoor and Indeed, which include anonymous salary data for a multitude of roles and companies.
"The proof is in the pudding," negotiation expert and professor Mori Taheripour previously told Money. "Show them the data, make it make sense, and you can ask for anything."
Money worked with Taheripour to craft tailored scripts you can use to ask for a raise for a variety of scenarios. Reference them as needed to perfect your request and get the pay you deserve.
3. Spend down your FSA balance
It's that time of year again: You get an email from HR stating that the deadline to use the money you've been diligently (or maybe obliviously) socking away all year in your flexible spending account is fast approaching, and you panic because, as it turns out, you have hundreds of dollars leftover.
This scenario happens all of time. FSAs have tax advantages and can be especially useful for folks who can accurately forecast their medical spending. But the accounts have a major caveat: The money deposited in them must be used by a certain date, known as the "use-it-or-lose-it" provision.
Many employers set that date at the end of the calendar year, but it's also common for them to choose to offer a "grace period" of 2 ½ months — which typically falls on March 15.
Accurately forecasting your medical expenses a year in advance when you're signing up for the FSA is no easy feat. A Money analysis in 2022 found that workers with FSAs end up forfeiting upwards of $4 billion a year due to funds being leftover in their accounts past the spending deadline.
One option to spend down a remaining balance is to try to fit in as much medical care as you can before your deadline, though that may be tricky to do given the time crunch. Another more popular option is to go on an FSA shopping spree. Many items found at your local pharmacy are considered FSA-eligible expenses — but be careful, because not all of them are. (For example, sunscreen, condoms and menstrual supplies are OK, but toothpaste, toothbrushes and floss are not.)
E-commerce retailers are cropping up in a bid to eliminate the guesswork — and capitalize on all that last-minute FSA shopping — by offering only FSA-eligible items. FSA Store is one site where you can easily spend down your FSA balance. Amazon also launched its own FSA section in 2019, and Instacart recently added features to the app that wrangle up all the FSA-eligible items available for delivery.
Check your FSA balance with HR or directly through your FSA administrator. Then use it or lose it.
More from Money:
How to File Your Taxes This Year
Here's How to Track Your Tax Refund
How a New 'Baby Bonds' Proposal to Give Every Child $1,000 at Birth Would Work