The 10 Best Places to Live in the Midwest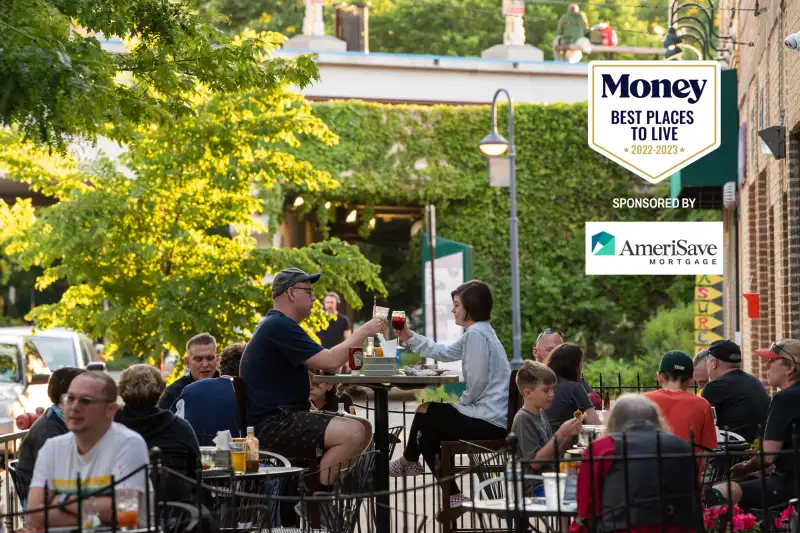 It's no secret that Chicago is one of the most beloved cities in the country. But in such a massive place, much can fly under the radar. So we're honing in on one neighborhood that we believe exemplifies everything that makes Chicago great: Rogers Park.

The underdog neighborhood ranked No. 5 on Money's overall Best Places to Live list — and is Money's pick for the best place to live in the Midwest.
For this regional list, we focused on places with populations of at least 50,000 that were located in 12 Midwestern states as defined by the U.S. Census. Those states include: Illinois, Indiana, Iowa, Kansas, Michigan, Minnesota, Missouri, Nebraska, North Dakota, Ohio, South Dakota and Wisconsin.
We also limited the rankings to one place per county and two places per state. As with our core Best Places to Live ranking, we collected approximately 350 pieces of data on each Midwestern place and grouped that information into nine primary ranking categories such as amenities, cost of living, diversity, economic opportunity and more. (See our full Best Places methodology for more details.)
Rogers Park, often referred to as Chicago's best kept secret, stands out in particular for its diversity and affordability — along with all the perks that come with being located within the nation's third largest city.
Home to about 55,000 residents, Rogers Park is Chicago's northernmost neighborhood and is located along the shore of Lake Michigan. The area, which boasts 10 lakefront beaches spread across more than a mile of public access shoreline, is known as the most diverse neighborhood in Chicago, which itself is one of the most diverse cities in the country.
Residents often cite the neighborhood's multiculturalism as the foundation of what makes it a welcoming and unique place to live. (Its walkability, access to public transit, and lakeshore vistas only enhance the experience.)
Chicago magazine once declared that there's "a whole world" along Devon Avenue in West Rogers Park, in an area known as Little India. Here you can find a mosque, a temple, a synagogue or a church within walking distance. Heading East toward Lake Michigan, you're sure to pass by Indian, Nepalese, Pakistani, Israeli, Cuban or Chinese restaurants serving up a variety of vegetarian, vegan, kosher and halal dishes.
Perhaps the best perk of Rogers Park is that it's one of the most affordable places in Chicago for housing. According to Realtor.com, the median home in the area sold for $170,000 versus Chicago's $305,000.
The 10 best places to live in the Midwest
Rogers Park (Chicago), Illinois
Ann Arbor, Michigan
Naperville, Illinois
Carmel, Indiana
Overland Park, Kansas
Madison, Wisconsin
Woodbury, Minnesota
Eagan, Minnesota
Troy, Michigan
St. Peters, Missouri
More from Money:
The 50 Best Places to Live in the U.S.
The 10 Best Places to Live in the South