How Money Chose 2020's Best Places to Live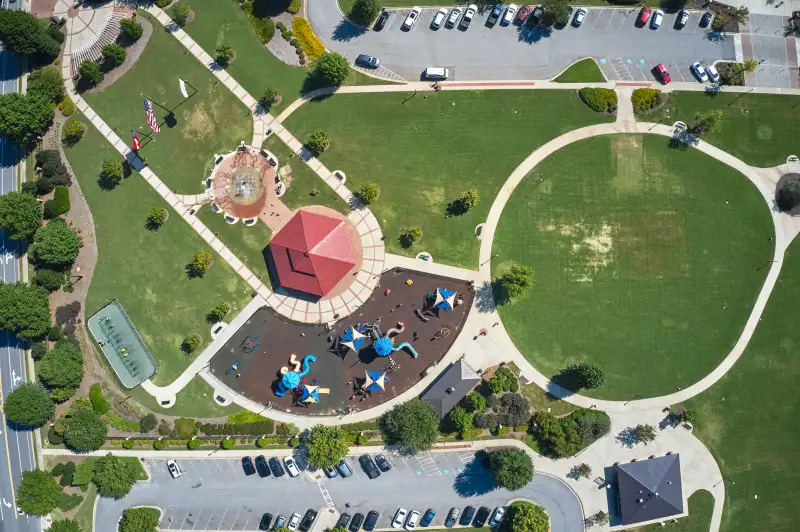 John E. McDonald for Money
To create Money's Best Places to Live ranking this year, we looked at cities and towns with a population of at least 25,000. We removed any place that had more than double the national crime risk, a median income level lower than 85% of its state's median, or little to no ethnic diversity. This yielded a list of 1,890 locations.
We then collected nearly 212,000 different data points to help us pick our 50 winners. We considered data about every location's economy, housing market, cost of living, diversity, public education, health and safety, weather and lifestyle, and amenities, all of which was provided by research partner Witlytic. We put the greatest emphasis on economic factors (such as employment opportunities), housing, cost of living, diversity, and health and safety. Education, weather and lifestyle, and amenities — both for safety and entertainment — also played a role in our calculations.
Our team of reporters then researched every location to ensure that the statistics were a true representation of each place, and that other negative factors weren't at play. This year, we incorporated additional filters to flag cities that fell short in a few key areas: unemployment (measured on a county-wide basis) and housing distress, both as a result of COVID-19 economic disruptions; and demographics, to ensure locations we picked were racially diverse and well-integrated.
To ensure geographic diversity, we limited our list to one place per county, and two places per state (with the exception of states with fewer than 40 people per square mile, which were only featured once).
Rankings were derived from 115 separate types of data, in the following categories:
Economy & Income

— based on local industry diversity, projected local job growth and historical county job growth, the level of local employment opportunity, local unemployment rate and household debt, among other factors.

Housing Market

— based on measures of housing affordability, supply and demand, and housing problems like overcrowding or overspending.

Cost of living

— based on tax rates, insurance costs, cost of owning a house, cost of renting, and an index that considers everyday expenses including transportation.

Diversity

— based on the racial makeup of a place, the number of income brackets, and the level of integration of both of these factors within a place's population.

Education

— based on local math and reading test scores as well as district-level high school graduation rates.

Health & Safety

— based on property and violent crime risk, rate of unnatural deaths (e.g. drug overdose), and physical and mental health factors including life expectancy, access to physical activity, and adults reporting insufficient sleep or mentally unhealthy days.

Health & Safety Amenities

— based on the number of hospitals, clinics, mental health providers, primary care providers, fire departments, police departments, and exercise facilities within the place's boundaries.

Entertainment Amenities

— based on the number of facilities designed for entertainment and leisure activity within the place's boundaries, including bars, restaurants, museums, green spaces, and concert venues.

Weather and Lifestyle

— based on weather, convenience (e.g. commute times, walkability, distance to airport), and environmental advantages (e.g. air quality, number of superfunds, access to local parks).
Sources
WitLytic, STI: PopStats, ATTOMdata, Datafiniti, SchoolDigger, Council for Community and Economic Research, The Trust for Public Land, National Oceanic and Atmospheric Administration, US Census, Bureau of Labor Statistics, Data.gov, Environmental Protection Agency, Federal Aviation Administration, Google Places API, POIfactory.com, Federal Bureau of Investigation, National Center for Education Statistics, Department of Energy, American Medical Association, National Center for Health Statistics, County Health Rankings and Roadmaps, Department of Housing and Urban Development, Internal Revenue Service, Insure.com, Institute on Taxation and Economic Policy, Bankrate, Kiplingers, US Department of Agriculture, Realtor.com