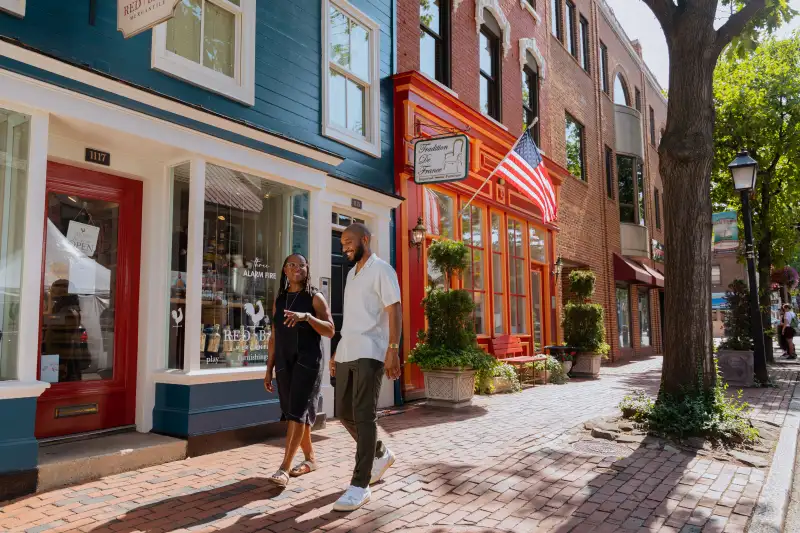 Nestled on the Potomac River, Alexandria is a historic city just five miles away from the nation's capital. For many travelers, it serves as a lux jumping-off point for D.C.-area visits, but it's also a top destination in its own right.
Along the King Street Mile in Old Town, you'll find charming cobblestone streets lined with lanterns, outdoor cafes, Instagram-worthy murals and trendy bars. There's also a vibrant art community — explore the many galleries or peek in at artists at work at the Torpedo Factory Art Center.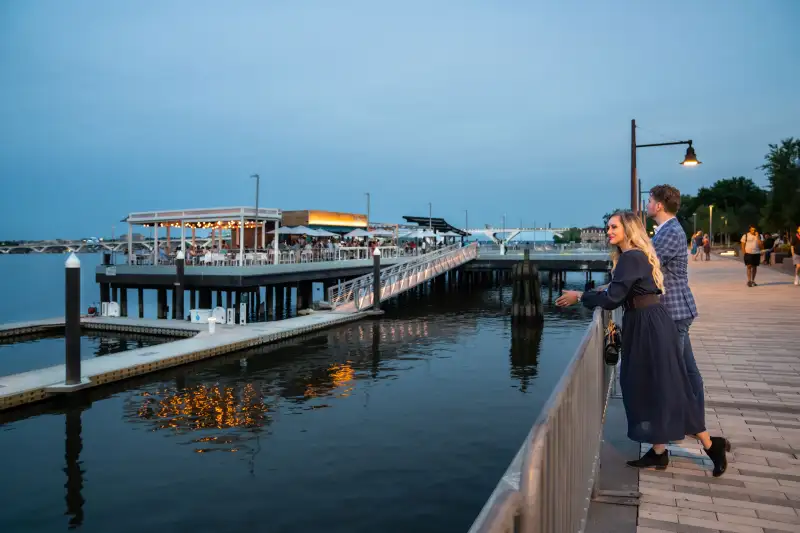 Alexandria is a highly walkable city, with bike shares and a free King Street Trolley to help you get around Old Town. The city also has a thriving boutique hotel scene (rates are a fraction of the cost of its big-city neighbor). This spring, renowned architect Piero Lissoni opens Hotel AKA Alexandria, bringing a new wave of luxury.
Another big plus for travelers: Alexandria's culinary scene has some of the most celebrated restaurants in the area — from the upscale bites at Vermilion and Virginia's Darling to casual spots with riverside views, like BARCA Pier & Wine Bar and Cafe 44.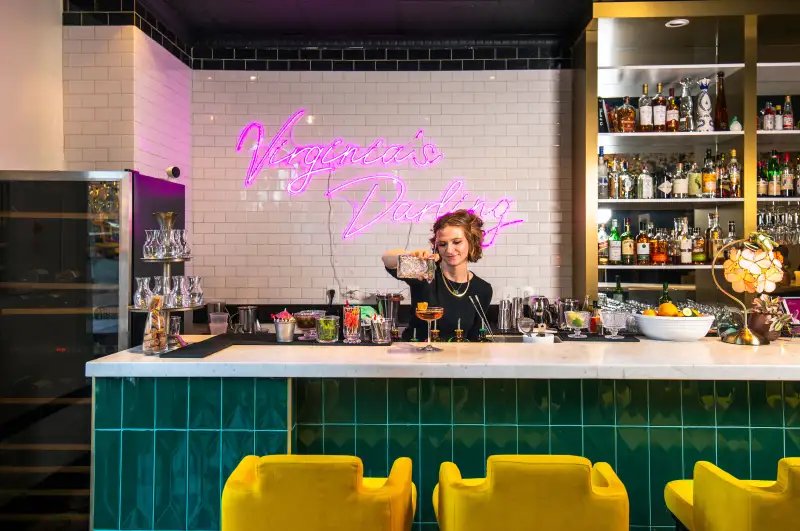 VISIT: King Street Mile; Lorien Spa; Silk Rose Spa; Freedom House Museum
SHOP: Harambee Books & Artworks; Torpedo Factory Art Center; Red Barn Mercantile
EAT: Virginia's Darling; BARCA Pier & Wine Bar; Vermilion
DRINK: The Study at Morrison House; The People's Drug; Port City Brewing Co.