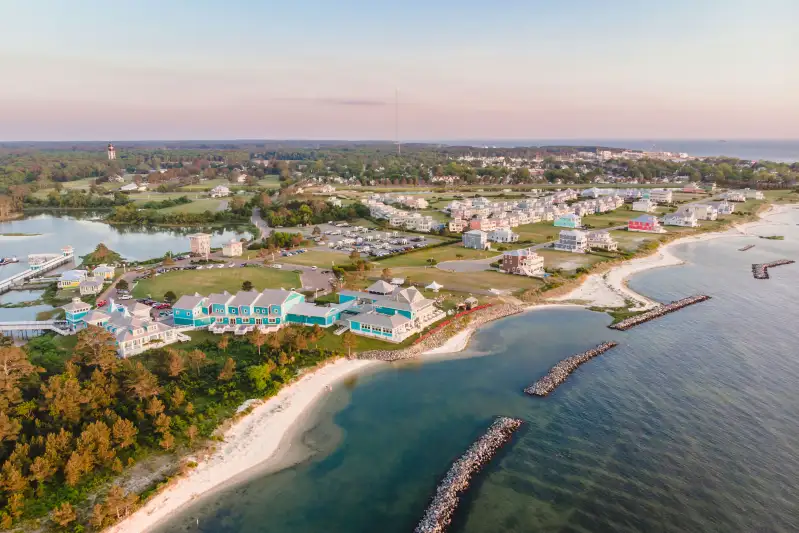 No visit to Cape Charles is complete without snapping a family photo in front of the LOVE sign on the beach of Chesapeake Bay. Every letter of the iconic sign is made from materials representing the heart of Virginia's Eastern Shore, like sea glass, crab traps, and a pair of repurposed kayaks.
It's a friendly place with lots of cheap (and oftentimes free) activities for every member of your family. For a leisurely day, rent a paddleboard at Cape Charles Beach and head into the water, or stay on land, hunt for seashells and have a picnic.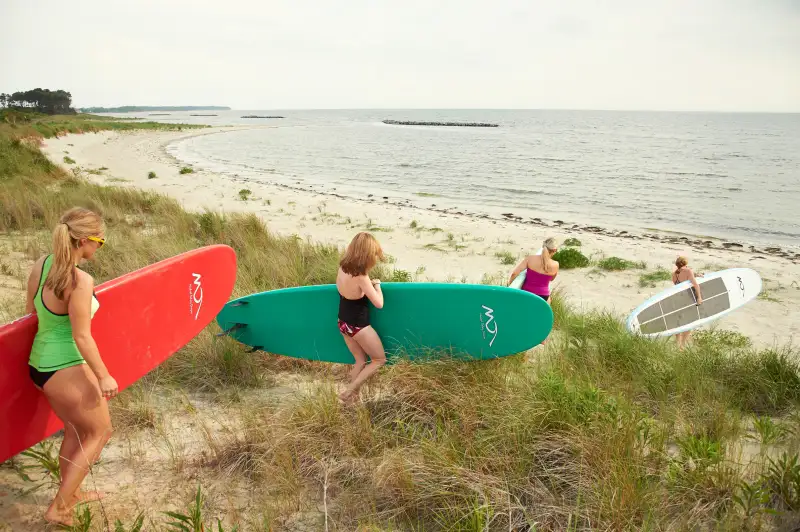 Take a carriage ride through the Historic District, established in 1884 and listed on the National Register of Historic Places, for a glimpse back in time. At dusk, head to nearby Chincoteague for a guided kayak sunset tour of the National Seashore and Wildlife Refuge — you'll likely spot some wild horses while you're there.
For more wildlife, take the little ones birdwatching at Kiptopeke State Park, home to a coastal migratory bird habitat with hawks, osprey, and more.
Kiptopeke State Park, located about 10 miles south of Cape Charles, is a great place to pitch a tent for a few nights, too. You can also reserve a three-bedroom cabin for less than $200 a night (for Virginia residents it's even cheaper), and spend the weekend swimming, hiking and fishing along the Atlantic coastline.
If camping isn't your thing, there are plenty of affordable vacation rentals, hotels and bed and breakfasts in the area.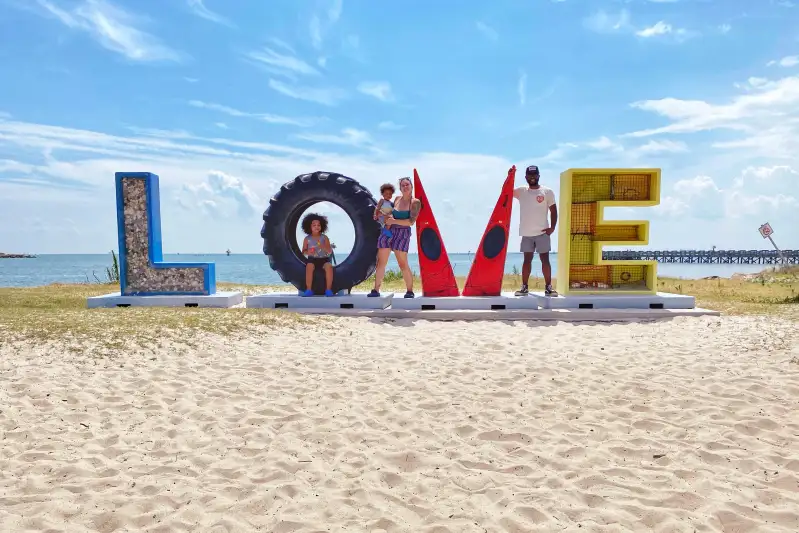 VISIT: Kiptopeke State Park; Cape Charles Beach
SHOP: Moonrise Jewelry; Peach Street Books; Cape Charles Candy Co.
EAT: Shanty; Brown Dog Ice Cream; The Oyster Farm
DRINK: Cape Charles Brewing Co.; Buskey Cider on the Bay; Eastern Shore Coastal Roasting Co