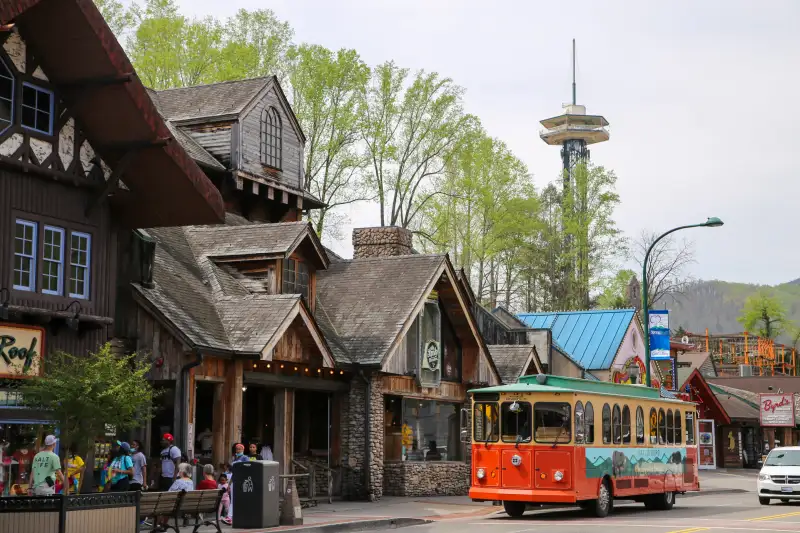 Gatlinburg is a charming mountain town chock-full of kitsch.
It's perhaps the only place on earth where you can play mini golf on the side of a mountain, tour a moonshine distillery and peruse a museum dedicated entirely to salt and pepper shakers — all within a two-mile radius. Or start your day with breakfast at one of six competing pancake houses.
As a gateway town to the Great Smoky Mountains, Gatlinburg offers lots of outdoor activities too, like hiking, rafting and fishing. For panoramic views of the Smokies, ride a glass elevator to the top of the 400-foot-tall Gatlinburg Space Needle. (Tickets are $16 for adults and $10 for kids.)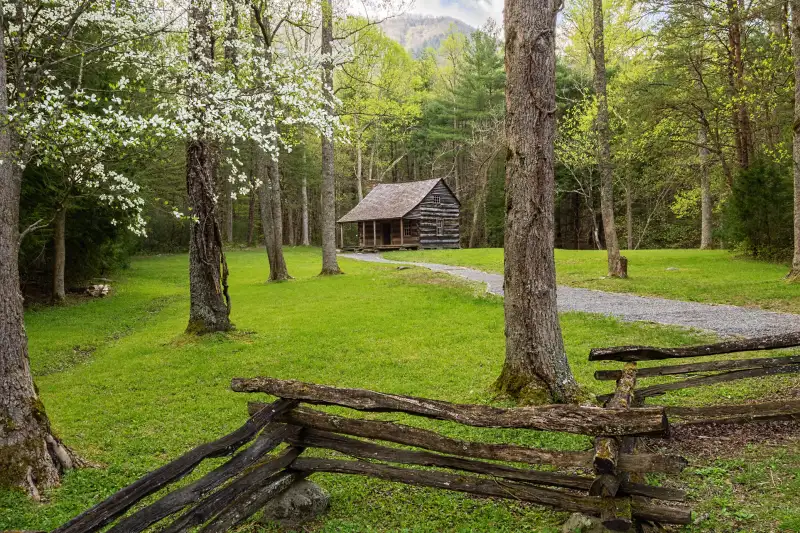 The town is an easy road trip for much of the Southeast; others can fly into Knoxville, which is about 40 miles away. Renting a cabin can be expensive, but there are plenty of affordable hotels and motels.
You can navigate around the tourist traps — Gatlinburg has nine different "Ripley's" attractions — or choose to embrace them. Combo passes for activities like laser tag and go-kart rides are cheaper if combined with a Ripley's Aquarium ticket; two attractions and a day pass to the aquarium will run you $60 per adult and $40 per kid.
The aquarium also serves as a hub for Gatlinburg's free trolleys. Nearby Pigeon Forge has a trolley system, too. (Fares are $1 to $2.50.) If you've still got the energy, hop on one and ride it to Dollywood for even more kitsch.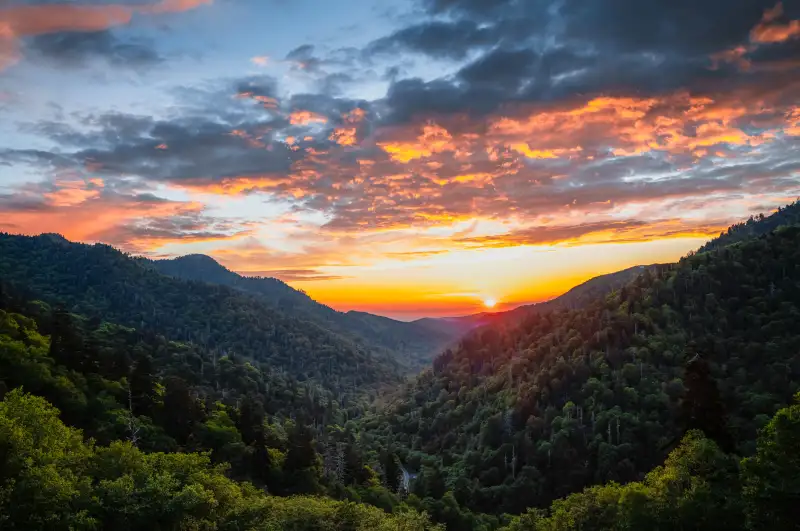 VISIT: Cades Cove; Gatlinburg SkyLift; Hillbilly Golf; Salt & Pepper Shaker Museum
SHOP: The Great Smoky Arts and Crafts Community loop; Ole Smoky Candy Kitchen
EAT: Gatlinburg's pancake houses; Tennessee Jed's; Bennett's Pit Bar-B-Que
DRINK: Ole Smoky Distillery; Tennessee Cider Company