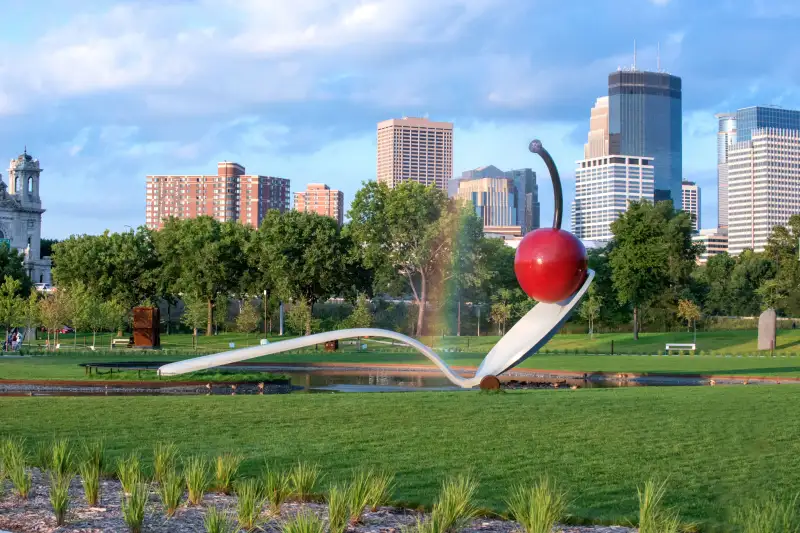 Minneapolis has the perfect combination of nature, art and world-class dining — all in a welcoming environment that "won't break the bank," according to a Money reader.
For outdoorsy types, the main attraction is the Chain of Lakes, a park just a few minutes from downtown Minneapolis by car (and not much longer by bus). These five interconnected lakes have beaches, gardens and kayaks galore, and during the winter, it's one of the best spots in the city to catch a pick-up ice hockey game.
If indoor activities are more to your taste, visit the Walker Art Center, which is free for kids and teens under 18. Be sure to take a walk through the Minneapolis Sculpture Garden while you're there, and snap a photo in front of the famous Spoonbridge and Cherry fountain.
Kids will get a kick out of the Como Zoo and Conservatory, and once they've had their fill of komodo dragons and grizzly bears, parents will appreciate a stroll through its Sunken Garden. (Admission to the zoo is free, but reservations are required.) Mills Ruin Park in downtown Minneapolis and the 53-foot waterfall at Minnehaha Regional Park are two more no-cost crowd-pleasers.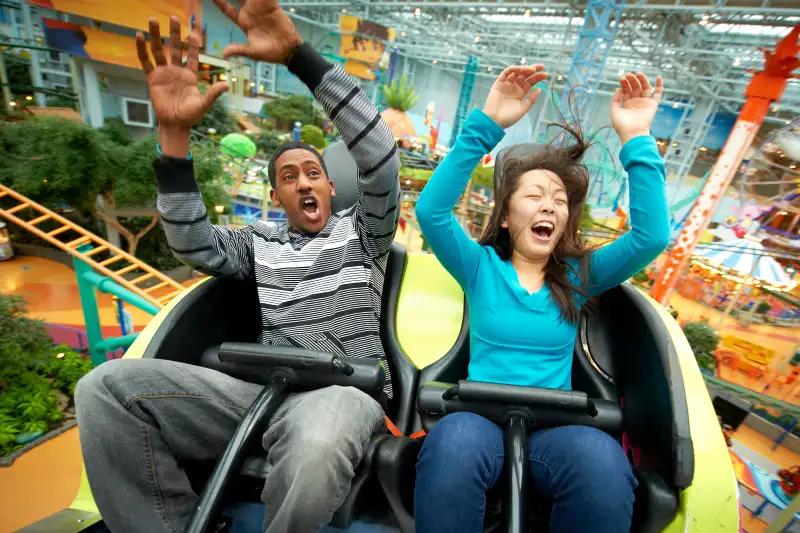 There's a thriving food scene in Minneapolis, including a number of family (and pet) friendly microbreweries that serve craft sodas, juice and brews on tap. Stop by Holy Land in Midtown Global Market for Mediterranean cuisine and Hola Arepa for top-notch Latin American street food.
VISIT: Walker Art Center; Minneapolis Institute of Art; Como Zoo & Conservatory; Nickelodeon Universe; Paisley Park
SHOP: Mall of America; Midtown Global Market
EAT: Brit's Pub; Momo Sushi; Pizza Lucé; Hola Arepa
DRINK: Dakota; Up Down Arcade Bar