10 Best Private Colleges Where Everybody Gets a Scholarship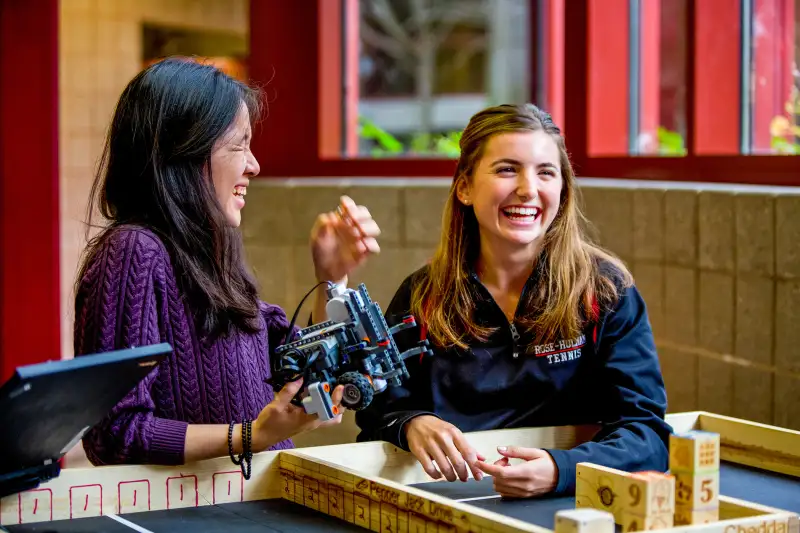 Rose-Hulman Institute of Technology
The cost of private college has gotten so painfully high that most schools now award scholarships to the vast majority of their students.
At least 223 colleges go even further—giving every single one of their freshmen a scholarship. (Freshmen who are U.S. citizens or legal residents, that is. Very few colleges give significant aid to international students.)
While most students are able to renew their scholarships for all four years, some upperclassmen may lose merit scholarships due to bad grades. They could also receive less need-based aid because of improvements in their family's financial circumstances.
Of course, for some schools, offering scholarships to every admitted student is an act of desperation, tantamount to a fire sale to fill the seats at a troubled college.
But Money has sifted through the data and identified some surprisingly top-notch schools, such as Cooper Union, College of the Ozarks, Berea, and Webb Institute, where the founders required that every student receive a scholarship. The other schools on this list have made universal freshmen scholarships a practice in recent years.
Use this tool to create your own college rankings based on what really matters to you.
Based on our latest ratings, here are the 10 best colleges where no freshman pays sticker price. We also have a complete list of all 99 colleges in our ratings that give every freshman at least some scholarship money.
Note: The average grant size is based on the 2012-13 academic year, the latest data available from the U.S. Department of Education's Integrated Postsecondary Education Data System. Money's estimated cost of degree is the estimated average annual net price for all undergraduates multiplied by the average time it takes students to graduate, which is typically more than four years. It also adjusts for projected inflation.