I'm a Runner Who's Tried All Kinds of Socks, and Proclaim These as the World's Best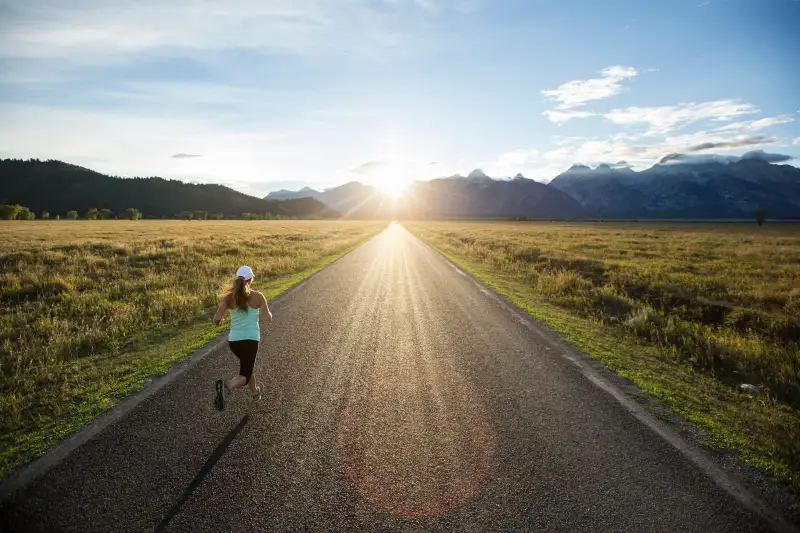 Jordan Siemens—Getty Images
The joke is that runners are the only people who actually get excited about receiving socks for Christmas.
As a runner with perpetually cold feet who lives in the Northeast, I can attest to this: Warm socks are holy-grail territory, and socks that hold onto heat, wick away sweat and don't cause chafing or blisters no matter how many miles I log are worth every penny.
The difference between a great run and a lousy run can be as small as a seam rubbing in the wrong place, so while I'll throw on any old freebie race T-shirt to go for a run, I'm very, very picky about what goes on my feet. What socks do the job best? I'm a huge fan of the made-in-the-U.S.A. Smartwool brand.
I've tried the competitors, and while some of them aren't bad, if you're dropping upwards of $20 on a single pair of socks, you set the bar higher than "just OK." Among performance wool sock brands, Smartwool rises to the top in a handful of (admittedly) slightly compulsive ways.
The brand's merino wool blends are warm without being stifling. Even in the summer, these are my go-to race socks because they do such a great job wicking away sweat. They've never given me blisters, even when running in rain or snow.
Smartwool makes men's, women's and unisex socks, and while I've gotten by with the unisex ones in a pinch, the women's ones fit more snugly in the toe and heel. It might sound funny to think of socks as being tailored, but when any extra bulk means bunching up and a likely blister as the result, a svelte fit becomes less about fashion than function.
I've found that my Smartwool socks don't shrink or lose their softness the way some other wool brands do. The seams feel flatter and less obtrusive than some of their competitors, and while I've blown out the toes on a few over the years, I've never had the elastic give out.
The brand offers a few degrees of cushioning in its socks. For races, I prefer the running socks in "ultra-light" (ie. no extra cushioning). But if you're going to be on your feet all day, the light and medium cushioning varieties have an extra layer of plushness around the toes and heel. If you're not a runner, no worries: Smartwool makes socks for skiing and snowboarding, hiking and other outdoor activities. The heavy and extra-heavy cushion versions of Smartwool socks are great if you're going to be outdoors in cold weather — say, hunting, backpacking or even tailgating.
I also have several varieties of the casual socks Smartwool makes. They tend to be more lightweight, although I've found them to be roughly on par in terms of durability. They fit under dressier boots without squeezing your toes or your instep.
The priciest ones I own are these graduated compression socks (guys' version is here). I understand $50 for socks is not for everybody — even I thought I was nuts at first. But oh, these socks. I love them so much I have two pairs. You might actually break a sweat wrestling these things on (that compression is no joke), but once they're on, they get the job done brilliantly.
These Smartwool socks have gotten me through multiple marathons, and they were a lifesaver when I flew to Iceland this summer for a half-marathon. I was worried about the prospect of pounding out 13.1 miles on flight-swollen feet, but I put these socks on before our red-eye departed, and when we landed in Reykjavik, I was able to hit the ground, well, running.
We've included affiliate links into this article. Click here to learn what those are.