Here Are the Best Travel Books to Give for the Holidays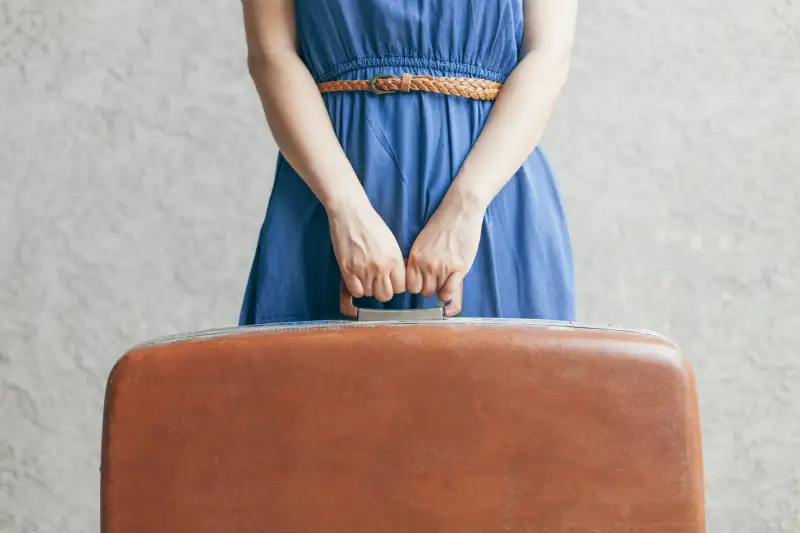 (NEW YORK) — Travel books can get you dreaming. They can provide practical information for your trips. And they can also just tell a good story.
Here are a few books out this season to consider buying for your own use and entertainment, or to give as a gift for Christmas, Hanukkah or whatever you might be celebrating in the coming months.
COFFEE-TABLE BOOKS
They're way too big and heavy to tuck in your suitcase. But these beautifully illustrated volumes with big themes will get armchair travelers smiling and real-world travelers planning.
—"The Cities Book: A Journey Through the Best Cities in the World" from Lonely Planet looks at 200 cities from Abu Dhabi through Zanzibar, offering everything from the best time to visit to ideas for a perfect day. (Get it now)
— "Great Hiking Trails of the World" covers 80 trails in 38 countries on six continents, including Peru's Inca Trail, Japan's Shikoku Pilgrimage and the U.S. "triple crown" of hiking, the Appalachian, Pacific Crest and Continental Divide trails. (Get it now)
— "Timeless Journeys: Travels to the World's Legendary Places" from National Geographic explores 50 once-in-a-lifetime destinations, from places that offer a window on lost worlds, like Pompeii in Italy, to living wonders like a Tanzania game preserve. (Get it now)
PRACTICAL INFO
Moon Travel Guides has a new series, City Walks, exploring neighborhoods in seven cities: Berlin; Amsterdam; Barcelona, Spain; London; New York; Paris; and Rome. The walks include descriptions, maps, attractions, dining and shopping.
FOR FUN AND INSPIRATION
These books about places and travel offer laughs, eye candy, a good read or some combination thereof. And some of them just might make you jealous in that "why didn't I think of doing this?" way.
—For New Yorkers, former New Yorkers and wannabe New Yorkers: "Going Into Town: A Love Letter to New York" by cartoonist Roz Chast is absolutely laugh-out-loud hysterical. It's an illustrated memoir about city life told through the eyes of a native New Yorker who moved to the suburbs, billed as an "ode/guide/thank-you note to Manhattan." Gems include this aside: "Sixth Avenue and Avenue of the Americas are the same thing. But no one calls it 'Avenue of the Americas,' because GIVE ME A BREAK." Topics include "stores of mystery" and "the ancient landmarks." (Get it now)
—"Van Life: Your Home on the Road" by Foster Huntington grew out of the author's three-year adventure traveling around North America in a Volkswagen van. The photos showcase all kinds of funky vehicles parked in picturesque locations, along with peeks at a few interiors, crowd-sourced from the author's Tumblr account, Van-life.net. The book also offers interviews with travelers who have lived the van life. (Get it now)
—"Ultimate Journeys for Two: Extraordinary Destinations on Every Continent" by Mike and Anne Howard grew out of the writers' five-year adventure across seven continents as "the world's longest honeymooners," an experience they chronicled on their blog HoneyTrek.com. The book includes 75 featured destinations; top 10 lists of day hikes, festivals, beaches and more; and travel advice. (Get it now)
—"Holy Rover: Journeys in Search of Mystery, Miracles, and God," by Lori Erickson is part memoir and part travel guide as the author reflects on her pilgrimages to 12 sites around the world, from Our Lady of Lourdes in France to Machu Picchu in Peru. The book also recounts her meetings with spiritual leaders, including the chief priest of the Icelandic pagan religion Asatru and a Lakota Indian man who directs a retreat lodge at the holy site of Bear Butte in South Dakota. (Get it now)
BEST OF 2018
The folks at Lonely Planet don't just publish a list for where to go in the new year, they've published an entire book: "Best in Travel 2018," with the travel media brand's picks for best countries, regions, cities and trends in travel for the new year, along with suggestions on what to see and do there. (Get it now)