The 5 Worst Kinds of Father's Day Gifts, and What to Buy Instead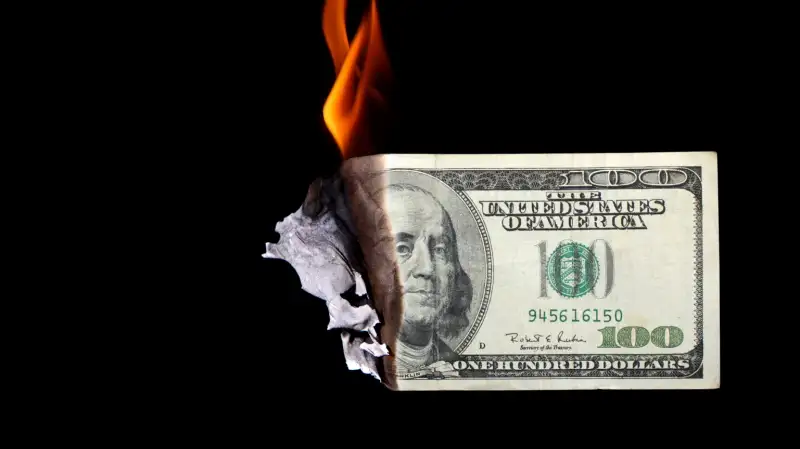 There are the Father's Day gifts that you might think are funny or cute or clever, and then there are the Father's Day gifts that dads actually like and will use. Which kind are you giving dad?
Here's a freshly updated list of common Father's Day gift categories that dads really don't want, followed by what you should buy instead.
Overpriced Nonsense That Proves He Taught You Nothing
This time of year is peak season for marketing items to people who are eager to bowl dads over with high-end Father's Day presents. Please, for the sake of your father and everything he's taught you about being smart with money, don't be the sucker that falls for these pitches.
Before buying something along the lines of a $200 "smart" toothbrush, $65 for a six-ounce bag of coffee beans, a $35,000 bottle of whisky, or $49 boxer briefs that supposedly reduce radiation exposure to one's nether regions, pause and consider what your father would think of such products. Odds are, he'd assume that the only people who would buy this nonsense are morons. And, especially on Father's Day, don't show your dad that he's raised a moron.
What to Get Instead: Anything that's remotely practical and a decent value for the money. If you've noticed your dad's wheelbarrow wobbles, or his favorite work boots have no more tread, or his college alma mater baseball hat is falling apart, go and get him a new replacement. Save him the trouble of a trip to the store. The elimination of a headache or a chore is a wonderful gift the average dad deeply appreciates.
Read Next: 5 Cheap and Easy Father's Day Gifts That Dads Actually Want
Gag Gifts
You might be tempted to have a little fun with dad on Father's Day by purchasing something silly and embarrassing like "meggings," denim swimwear, or another joke from this list of gifts so bad they're awesome. You might think it'll just be hilarious to see the look on dad's face when he opens up an inflatable toupee, or a "Senior Moments" memory workout book, or adult diapers, or something else that makes a show of how old your old man is. Ha-ha-ha. Joke's on you, uncool, bald, pathetic, incontinent old man! You know, dementia and death are probably right around the corner! Ha-ha-ha.
Granted, some dads might think this stuff is really a laugh riot too. But … probably not. Same goes for gag gifts that burp and fart. We don't want them, nor do we appreciate the message sent when we're given them. As one dad blogger put it on his list of Father's Day gifts dad doesn't want, "I understand that I don't hide my body's venting. But I realize every Father's Day that's how you see us. I'm just a cartoon fart machine to you."
What to Get Instead: Almost anything, really. Heck, even some stupid "World's Best Dad" T-shirt or mug—often on Bad Father's Day Gift lists themselves—would be way better. Far better than that, though, would be something genuinely thoughtful and practical. It doesn't have to be something the average person would consider a "gift." Above all, be sure that whatever you do or give implicitly demonstrates you see him as more than just a silly old fart machine.
Useless Gadgets
Just say no to anything that you've seen in the Sky Mall catalogue, and anything that you imagine might has or ever will be in the Sky Mall catalogue. Again, this basically comes down to knowing who the gift recipient is: Is your dad (or spouse) really the kind of person who would want—or even know what to do with—a wrist fitness monitor or a voice-activated golf cap?
Read Next: These Are the Best Father's Day Freebies & Deals
Most dads hate to see money wasted, and hate it even more when the money is being wasted in their honor. Think about that before presenting dad with a dubious doohickey that'll sit unused, unopened, indefinitely.
What to Get Instead: Some piece of technology that's actually useful, and that dad actually wants. Dads aren't tech idiots. They just like what they like, and they're skeptical (for good reason) about the value of any hot new "must have." Father's Day, which should be a day of relaxation and enjoyment, isn't the day to prod dad into embracing something unfamiliar. That's sorta like giving a high school student homework on the day he graduates. It's cruel.
If you know your father (or spouse) well, you should be in tune with his likes and dislikes, and what's in his comfort zone. In some cases, it's a great idea to give dad the newest version of his favorite e-reader or tablet, or perhaps even to splurge on the 70-inch HDTV you know he's been dying to see in his living room.
If you're pursuing this route, go the extra mile and make dad's transition to the new tech as smooth, simple, and easy as possible. That might mean importing his contacts or e-book library, or taking care of the wiring and installation of the TV or video game system (yes, some dads are big-time gamers). Remember, Father's Day isn't the day to give dad extra work to do. Speaking of which …
Gifts That Put Dad to Work
Whereas moms may get "a dozen long-stemmed, obscenely expensive flowers" for Mother's Day, the corresponding gift for fathers, according to Detroit News columnist Brian O'Connor, is "an entire flat of tomato seedlings from the farmer's market for you to plant, weed, water and fertilize for the next three months."
What to Get Instead: Feel free to buy those tomato plants—or some other gift that's really something of a project—but volunteer to take responsibility, or at least share the responsibility, for them. Not just on Father's Day, mind you, but for the long haul. Come harvest time, make dad his favorite homemade sauce, or if you can't cook, slice those tomatoes up and serve them with fresh mozzarella, basil, olive oil, and balsamic vinegar.
Read Next: The One Big Problem With Father's Day Gift Guides
Gifts That Tell Dad He Should Change
Even worse than gag clothing gifts for dads are some of the clothes that givers actually expect dad to wear—and that cause him extraordinary discomfort as a result. Sure, traditional dad fashion may be embarrassing (black socks and sandals anyone?), but it's even more embarrassing to see a blissfully uncool, out-of-it dad try to pull off donning the latest trends, be it skinny jeans, floral prints, or whatever else someone deems as "hip" at the moment. Or rather, to see a dad being forced to wear such clothing because one of his children decides it's in his best interest.
Father's Day is about fathers. It's about celebrating who they are, not who you think they should be. The day you're honoring your father is not the day to implicitly send the message that you think he should be more fashionable, or lose weight (would you buy your mom a treadmill for Mother's Day?), or learn to cook, or try some cocktail that's all the rage, or stop snoring, or change in any way. Yet some gifts unsubtly send just those messages, and they come across not as helpful, but as disrespectful and insulting.
What to Get Instead: His tried-and-true favorites. Whatever brand of cigars, Scotch, craft beer, sunglasses, or sandals he favors is a can't-miss gift. Stop fooling around and get the man what he likes. By doing so, you'll demonstrate you know him well, and that you accept and love him for who he is.
Or you could just get a "World's Best Dad" T-shirt. At least he can mow the lawn in the T-shirt without drawing snickers from the neighbors. That's more than you can say for skinny jeans.