Is It Easier to Return Gifts to Amazon, Walmart, or Target? Here Are the Retailers With the Best (and Worst) Return Policies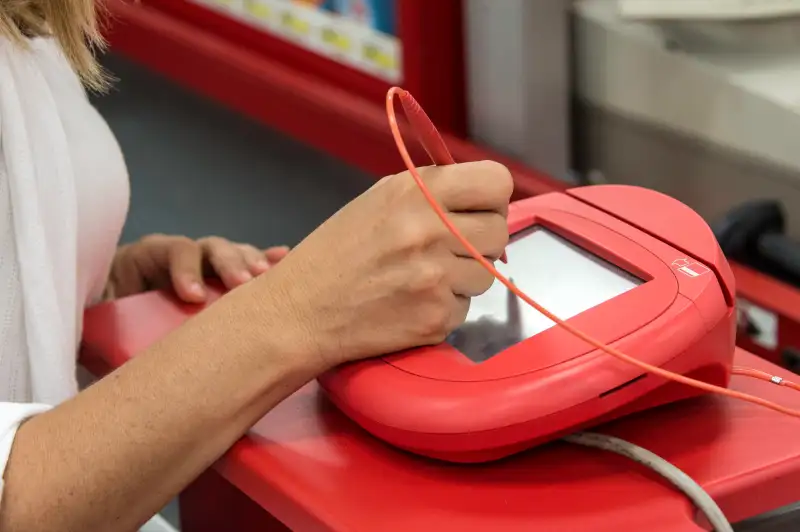 Scoring huge savings from your Black Friday shopping and holiday shopping can be exhilarating, but if you go overboard, it can easily lead to buyer's remorse by New Year's. Luckily, retailers have safety nets in place to rectify the financial mistakes that shoppers can make from time to time.
To finish your Christmas shopping with peace of mind, first take a look at the best and worst store return policies.
Want to win a $1,000 holiday shopping spree? Head over to GOBankingRates and enter for a chance to win!
Amazon Holiday Return Policy
The e-commerce company captured nearly 50 percent of all online retail sales in 2017, according to Business Insider, and that number is only expected to grow in 2018. If you're planning to shop at the online retailer before the end of the year, check out Amazon's return policy for Black Friday and the holidays:
Time frame for returns: Amazon returns are usually accepted within 30 days after you receive the shipment, but the policy is extended during the last two months of the year. Items shipped between Nov. 1 and Dec. 31 can be returned until Jan. 31, 2019, for a full refund.
Nonreturnable items: Certain items aren't eligible for Amazon's return policy, including grocery items and wine, games and software downloads, gift cards, hazardous materials, live plants or insects, pet food, prepaid phone cards and theme park tickets.
See: Amazon Wants to Own Christmas — Including Your 7-Foot Live Tree
Best Buy Holiday Return Policy
Customers ready to splurge on the latest gadgets, movies and games at the electronics retailer might want to keep Best Buy's return policy bookmarked:
Time frame for returns: Most products purchased throughout November and December can be returned through Jan. 12, 2019. However, the holiday return window excludes cell phones and other devices that require activation. Items can also be exchanged instead of returned under the Best Buy exchange policy.
My Best Buy Elite and Elite Plus members: My Best Buy rewards members qualify for an extended holiday return period. Elite members can return products until Jan. 27, 2019, and Elite Plus members have until Feb. 11, 2019.
Restocking fees: All customers are subject to a restocking fee if they return items such as phones; built-in cooktops, refrigerators and wall ovens; drones; DSLR or mirrorless cameras and lenses; premium camcorders; projectors and projector screens; electric scooters, bicycles and boards; and special-order products.
Nonreturnable items: A number of items cannot be returned to Best Buy, including prepaid cards, opened consumable items, digital content, custom orders, gift packaging, memberships, cleaning agents, ink and 3D printer filament, oils and fuel.
Your Complete Price-Matching Guide: Target, Walmart, Best Buy and More
Costco Holiday Return Policy
With 90 percent of members renewing their subscriptions as of June 2018, according to CNN, the warehouse club is primed to rake in significant holiday sales. If you have a Costcomembership, you might already be familiar with the retailer's generous return policy:
Time frame for returns: Although Costco doesn't offer a special holiday return policy, you can get a refund on almost all merchandise at any time if you aren't satisfied with your purchase. For electronics, however, the return window is 90 days from the date that you receive the product.
Diamonds: Members must produce all original paperwork for returns of 1-carat diamonds or larger.
Nonreturnable items: Cigarettes, alcohol and custom products aren't eligible to be returned or refunded.
Plan Your Shopping Now: Costco's Black Friday Deals Have Leaked
The Home Depot Holiday Return Policy
The Home Depot might not be most shoppers' first choice for holiday gifts, but its specials and offers for Black Friday shopping could entice customers to spend lavishly on appliances, decor and more. If you find yourself with retail regret, make sure you understand The Home Depot's return policy:
Time frame for returns: New, unopened merchandise can be returned to The Home Depot within 90 days of purchase. Note that furniture, mattresses, area rugs, most generators, gas-powered equipment and tractors, and consumer electronics are subject to a 30-day return policy.
The Home Depot Consumer Credit Card, Commercial Revolving Charge or Commercial Account: If you used any of these methods at the time of purchase, you can receive a full refund for returns made within a year.
Nonreturnable items: You cannot receive a refund for labor, delivery or installation services; major appliances; gift cards and store credits; whole house and stationary generators; utility trailers; cut flowers and floral arrangements; product samples; and custom products.
Kohl's Holiday Return Policy
You should familiarize yourself with the flexible Kohl's return policy, aka Hassle-Free Returns, if you're planning to take advantage of the company's Black Friday deals:
Time frame for returns: You can return items up to 16 months after the date of purchase. However, if you shopped at a physical Kohl's store, the Returns Counter can try to help you locate a purchase from even further back.
Premium electronics: Merchandise such as headphones and speakers, printers, gaming products, tablets and computers, cameras, fitness products, GPS devices, TVs, electronic accessories, hoverboards, drones and virtual reality products typically must be returned within 30 days of purchase. However, premium electronics could qualify for an extended return window during the holidays.
Nonreturnable items: Gift cards aren't eligible for Kohl's Hassle-Free Returns policy.
Macy's Holiday Return Policy
The department store chain will open on Thanksgiving Day to give customers a head start on Black Friday shopping — which means people will have more time to make purchases that they might regret. Keep Macy's return policy handy in case you need to run an item back to the store:
Time frame for returns: Merchandise returns are generally accepted within 180 days from the purchase date. However, some items previously excluded from Macy's 180-day policy qualify for a special holiday return window ending Jan. 31, 2019. The list includes dresses; jewelry and watches; technology watches and accessories; Backstage, Finish Line, Fur Vault and Locker Room by Lids products; personal care items; and small electrics purchased in November and December.
Exceptions: Certain items — including Apple products, area rugs, cosmetics and fragrances, designer brands, furniture, home accessories, mattresses and Bluemercury, Last Act and Style Your Ring purchases — are still subject to different return policies, so check out the Macy's website for more details.
Nonreturnable items: Customers aren't allowed to return Beauty Box products, Bridal Salon by Demetrios purchases, gourmet food and wine, and altered or personalized merchandise.
Target Holiday Return Policy
Target is well-known for its cult following and ability to entice shoppers to spend more than intended. If you're prone to dropping hundreds of dollars at the retailer on a regular basis, you shouldn't forget about the Target return policy, especially as Black Friday and holiday shopping approach:
Time frame for returns: Most new, unopened merchandise can be returned for a full refund — and no restocking fees — within 90 days. If you purchased from a registry or a Target-owned brand, such as Made By Design or Hearth & Hand with Magnolia, you can make returns up to a year later. The extended Target holiday return policy applies to electronics and entertainment items purchased between Nov. 1 and Dec. 25, and gives you 30 days from Dec. 26 to return the merchandise. Apple products, excluding the iPhone, can be returned up to 15 days after Dec. 26.
Target REDcard holders: If you paid with your Target REDcard debit or credit card, you'll get an additional 30 days on top of the standard 90-day policy to return your items.
Nonreturnable items: Open music, movies, video games and software; open airbeds; open or defective collectibles; personalized items; digital downloads; international purchases; Target Mobile GiftCards and Target eGiftCards; and specialty prepaid and gift cards cannot be returned.
See: Target Now Has the Best Free Shipping Offer This Holiday Season
Walmart Holiday Return Policy
Choosing Walmart as your one-stop shop for Black Friday shopping and holiday shopping could result in severe overspending if you don't keep yourself in check with Walmart's return policy:
Time frame for returns: Generally, you can return items within 90 days of purchase, but there's a holiday extended return policy for drones, computers, camcorders, digital cameras, digital music players, tablets, e-readers, portable video players, GPS devices, video game hardware and prepaid cell phones purchased between Nov. 1 and Dec. 24. The typical 15-day return window for these products begins on Dec. 26.
Exceptions: Perennials, trees and shrubs must be returned within one year, and contract cell phones must be returned within 14 days to the original store of purchase. These items have to be returned within 15 days for a refund: drones, computers, camcorders, digital cameras, digital music players, tablets, e-readers, portable video players, GPS devices, video game hardware, prepaid cell phones, hoverboards, electric bicycles and radio-controlled vehicles. Note that all merchandise exceptions to the standard 90-day policy must be returned with a receipt.
Nonreturnable items: A number of items are final-sale, including firearms and ammunition; pepper spray; gas-powered minibikes, go-karts, dirt bikes, UTVs and ATVs; diabetic products; prescription drugs and products containing pseudoephedrine and electronically fulfilled PINs or minutes for prepaid cell phones.
If you're looking to return gifts for any reason, check out these hassle-free return policies, lifetime warranties and shopping loopholes.
More on Holiday Shopping
Stacey Bumpus contributed to the reporting for this article.
This article originally appeared on GoBankingRates.com.