This Celebrity Chef Swears by a $30 Coffeemaker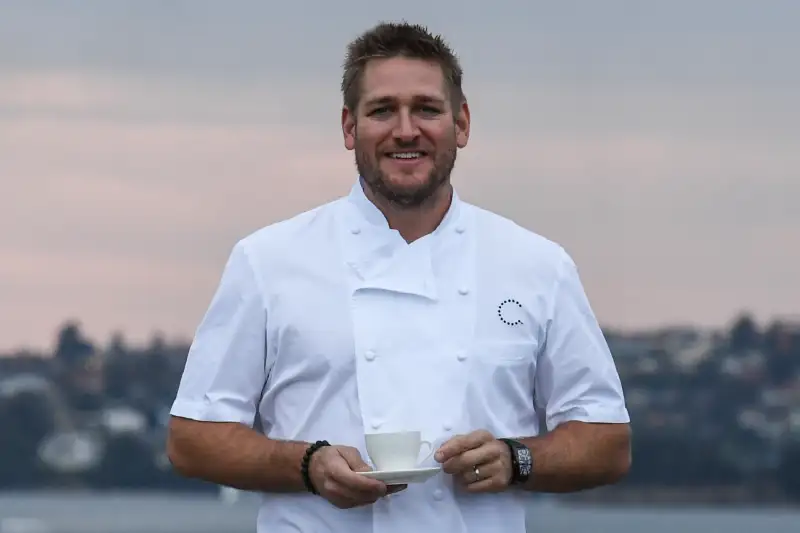 James D. Morgan—Getty Images for Princess Cruises
2017 has been chock full of coffee news...and we haven't even hit the middle of the year yet.
There was the buzz over a new brand of "clear coffee" that promised a stain-free caffeine fix. Then there was the joyful chaos that ensued when it was revealed that Beyoncé's spiritual advisor, Pastor Rudy Rasmus, would be opening a coffee shop in Houston. Peanut butter and jelly coffee became a thing, as did bourbon barrel-aged coffee beans—perfect for whiskey lovers. And don't forget the wine-infused line of coffee beans released by Napa-based Molinari Caffe.
But with all the flashy new flavors and gimmicky fads, we've found ourselves yearning for simpler days.
So, it seems does chef Curtis Stone. When he recently stopped by the Food & Wine offices, we asked him off-hand if he happened to have an all-time favorite kitchen gadget...and his answer was quick and certain.
"It's my Bialetti coffee maker," he told us, adding that while "it's so hard to have great coffee at home," he feels like his Bialetti makes the strongest, best, smoothest cup possible.
The espresso maker, which allows at-home users to produce authentic Italian espresso, has garnered a pretty enormous fan base. Created by renowned manufacturer Bialetti, it features an eight-sided shape that allows it to provide the ideal amount of heat to the coffee...and its sleek, stylish-looking exterior makes it a pretty fashionable countertop statement.
Get one for yourself here; then, let us know if you love it!
This story originally appeared on Food and Wine.
We've included affiliate links in this article. Click here to learn what those are.