A 6-Step Survival Guide for Living in a Big City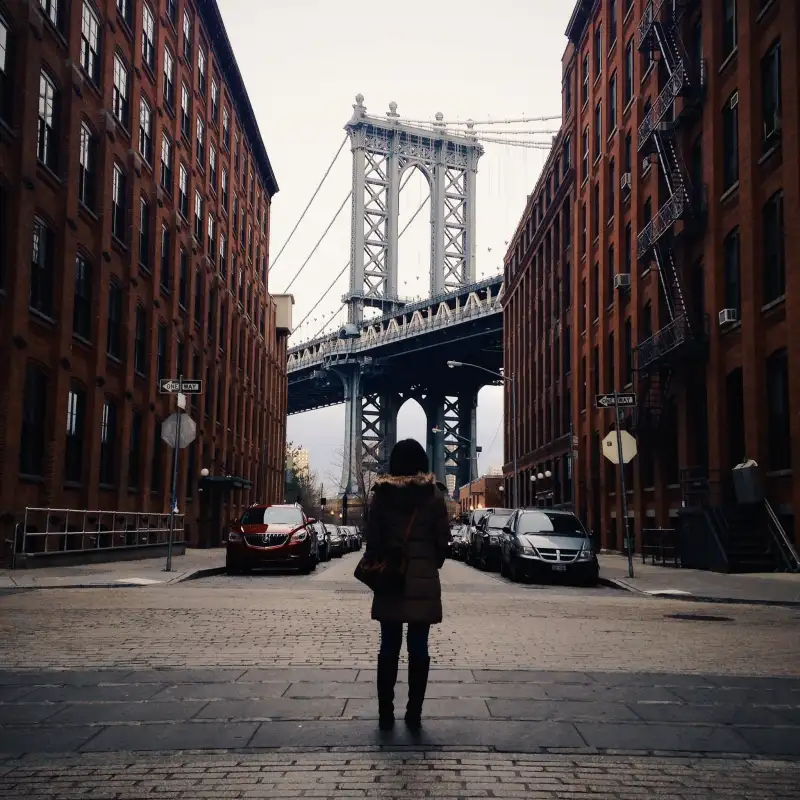 Chen Liu / EyeEm—Getty Images/EyeEm
People are drawn to big cities for a variety of reasons, including the culture, urban vibe, job market, proximity to family and diverse population. But big cities also come with a big price tag that makes it hard to save money.
Sure, living in an expensive city is certainly easier if you've got a big paycheck. But in most major cities, the cost to live comfortably is much higher than the median household income. According to a recent GoBankingRates study, you'd need to make $119,570 a year to live comfortably in San Francisco, but the median income there is only $78,378. And, in Los Angeles, you'd need to make $74,371 — but the median income is just $49,682.
If you're thinking of moving to a big city, or struggling to make ends meet, there are some simple things you can do to ease the financial burden. From lowering your overall spending to saving money on a daily basis, here are six ways to lower the cost of living in an expensive city.
1. Don't Live Alone
If you want to lower your cost of living, getting a roommate is one of the quickest ways to cut this bill in half.
"This one might be obvious, but if you cannot afford to live on your own in an expensive city like Chicago, San Francisco or New York, then a roommate is a must," said Sam Radbil of the apartment-hunting site, ABODO.
In fact, a SmartAsset analysis found that, in some major cities, a renter who shares a two-bedroom apartment with a roommate saves more than $800 a month compared to someone who lives in a one-bedroom alone. And not only do you save on the cost of rent, but you're also able to split the cost of utilities, internet, cable and energy, which eats up between 5 percent and 22 percent of your after-tax income, according to the ACCCE.
"Find someone you are comfortable living with, maybe even three or four people, to help make sure you can pay your rent on time," said Radbil.
Read: 1 in 4 Americans Says Cost of Living Is Their No. 1 Financial Concern
2. Negotiate Your Rent Price
If you don't want to share your living space, you might be able to negotiate a better rent deal with your landlord.
"Often people just agree to pay for their apartment, because they don't know if the price is fixed or not. Well, just ask," said Radbil, who added that high vacancy rates can give renters more leverage. "If you negotiate the price down from $1,300 to $1,100, that money would add up quick."
Before you start the negotiation process, thoroughly research the area and comparable properties. Sites like Zillow and Trulia offer current and historical rent information on properties that are available right now. And if there's a similar unit nearby for less, you might be able to get a better deal.
Additionally, tenants with stellar rental histories or credit scores might be able to use these factors as leverage. A good tenant who is financially responsible, pays rent on time, takes good care of the property and is respectful of other tenants is worth his or her weight in gold.
Finally, if you can't score a lower monthly payment, see if you can secure a longer lease, so the landlord can't raise the rent on you after a mere 12 months.
3. Pick the Right Time to Move
The best time to find an apartment is usually in the winter because there are fewer people looking for housing during the cold, holiday months.
According to a study from RentHop, rents in New York City are lowest in December and January, and peak during the summer. The difference is typically 4.5 percent for a one-bedroom apartment, or about $140 a month.
Los Angeles also sees rent prices dip about 2 percent in the winter; however, the peak season starts in April and ends in October there. Miami sees one of the most extreme fluctuations, with a 4.5 percent increase in May and June and a dip of about 2 percent from September to January.
If you don't have a lot of wiggle room to pick exactly the right month to move, you might still be able to use seasonal trends to your advantage. For example, if you move right before the stagnant season, it could be worth mentioning the coming slowdown to the property manager — you might score a better deal on rent or help speed up the application process.
Or, if you're moving during the summer but aren't in school, avoid areas that are popular for students. These places are sure to be in high demand and command premium prices.
4. Find the Fun, Free Stuff
"Scope out the free activities in your city," said Radbil. "Parks, beaches, free movie screenings, people watching and more can all be enjoyable."
If you don't know where to find the best free activities, you can turn to popular apps for help. Eventbrite has expanded its app services to include discovery of popular events and fun stuff nearby, and DoStuff employs people who live in major cities to find the best events and rank them.
"These [events] can replace pricey activities like rooftop pool parties and paying for concerts and sporting events," said Radbil.
If you're willing to put in a little work, you can also get free access to events just by volunteering. You can serve drinks, pass out flyers, run the information booth or sell tickets to get access to concerts, plays, sporting events and conventions. You won't be able to kick back and relax the entire time, but volunteers usually work in shifts or get some time to enjoy the main events.
5. Limit Eating Out
The cost of eating out is rising all across the country. In fact, restaurant prices are up 2.8 percent from August 2015. Moreover, the USDA predicts that the cost of making food at home will actually fall below the 20-year historical average.
"If you're a Chicago resident who is strapped for cash, maybe it's not the best idea to be eating at Gibsons Steakhouse every other night," said Radbil. "And maybe that venti, soy, no-foam, one-pump, half-caff mocha latte with extra whip is a bad idea, too."
Instead of going cold-turkey, though, start with baby steps to break your restaurant habit. "Try buying your own groceries, cooking for yourself and even brewing your own coffee every morning," he said. "A little bit at a time can go a long way."
Read: 35 Ways to Save Hundreds on Groceries
You can also try starting a supper club, in which people take turns hosting dinner parties. CookingLight.com actually has regional bulletin boards to help people connect. The end result is that you get your social fix without splurging on a night out on the town.
"If you buy the supplies at your grocery store, the cash savings will add up," said Radbil. "Partying is fun. But partying is expensive. Stay home, and have some drinks with your friends without ending up at the local bar."
6. Be Smart About Transportation
One of the great aspects of living in a major city is enjoying accessible and affordable public transportation. However, making the switch from driving your own car to riding a subway or bus can be a major adjustment, so you've got to keep your eye on the prize.
"For some, a car, plus insurance, plus parking, plus gas, can cost more than $600 per month," said Radbil. "Whether you're riding the train or bus in Chicago, or the subway in New York, eliminating the need to pay for a car and gas can be a huge money-saver in expensive cities."
Some of the best big cities for public transportation are Washington, DC, San Francisco, Boston, Chicago and New York. These cities happen to have very affordable public transportation prices, too.
In DC, Metrobus fare for a regular route is just $1.75, and an express route will run you $4. San Francisco's Muni bus costs $2.25 a trip, but a cable car will cost you $7 — it makes sense that this is mostly a tourist attraction.
Read: Most and Least Expensive States to Own a Car
A CharlieCard in Boston runs $2.25 a trip — but you can get a LinkPass for unlimited travel on the subway and local bus for $84.50 a month — and Chicago's train is $2.25 each way, while the bus costs between $1.75 and $2.
Finally, at $3 a ride, New York's subway is the most expensive on this list, but you can get a 25-cent discount when you buy multiple rides. You also get an 11 percent bonus for every $5.50 purchased, so think about buying in bulk to save.
This article originally appeared on GoBankingRates.