Bill Gates Told President Trump This Is the Real Way to Keep America Healthy and Safe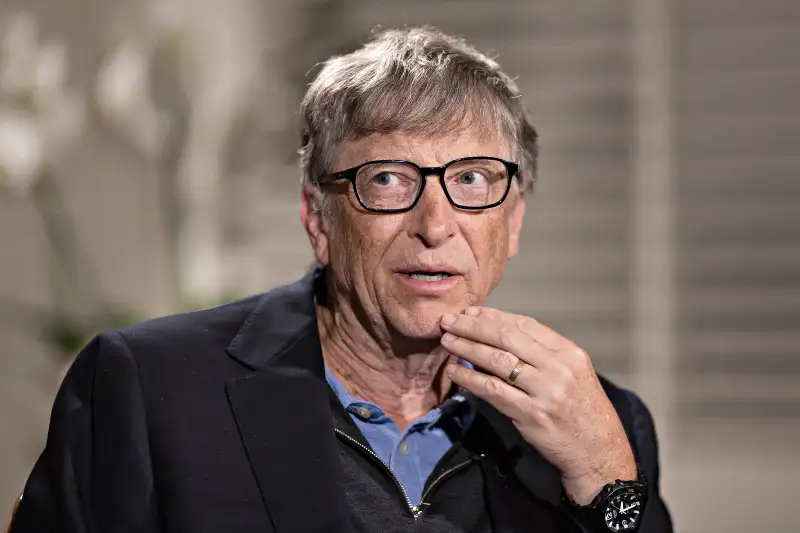 Bloomberg—Bloomberg via Getty Images
Bill Gates said he hopes President Donald Trump will be "pragmatic" and will rethink his proposed cuts to health spending and foreign aid.
"I've talked to him about HIV and how the U.S. should be proud of our work there and there's more that we need to do," Gates said in an interview with Bloomberg. "This dialogue is important. You've seen his pragmatism on a number of things, and I'm certainly hoping that these health-related budgets receive some of that attention."
The billionaire philanthropist met with Trump at the White House last month, after the Bill and Melinda Gates Foundation criticized the cuts to foreign aid included in Trump's proposed budget. The foundation aims to reduce poverty and improve health around the world.
Gates told Bloomberg that he thinks all of Trump's proposed cuts to health spending won't make it through Congress, and he noted that Trump has reversed course on a few other policy positions.
"He's pragmatic on a lot of things. You know, it means talking to him and giving him some background that he might not have had through his past work," Gates told Bloomberg. "He wants to be a leader, he wants to have things that he's actually accomplished."
This story originally appeared on Fortune.