5 Billionaires Who Grew Up Poor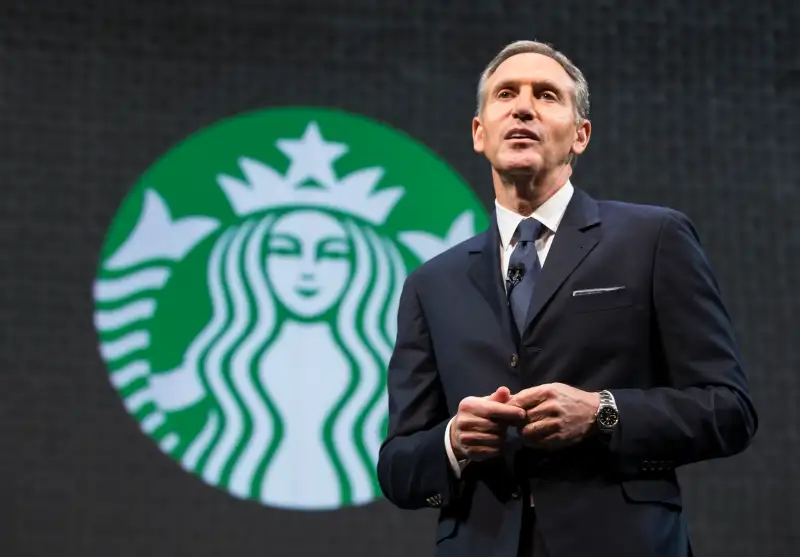 Stephen Brashear—Getty Images
What does it take to become rich? While many of today's millionaires and billionaires grew up in affluent homes and always had access to wealth, there are some high-profile business owners and celebrities who have very humble beginnings. Growing up poor didn't stop these people from reaching the pinnacles of success — and it shouldn't stop you, either.
If you're in need of some inspiration to start your own business or if you want to learn how to become a billionaire, take a look at how these folks did it.
1. Oprah Winfrey
Wealth didn't come from a rich family or an inheritance for this billionaire who has taken the world by storm with her talk show and media companies.
Now worth an estimated $3 billion, Oprah Winfrey was born to an unwed teenage mother in Mississippi. In an interview segment with Barbara Walters, she talked about not having running water or electricity while living with her mother.
But focusing on school, participating in beauty pageants and then working at a radio station helped Winfrey enter the media world. And, she got her big break in television as a host for the local Baltimore talk show, "People Are Talking." Later came "The Oprah Winfrey Show," which entered national syndication in 1986, according to Oprah.com.
In a 2001 taping of "The Oprah Winfrey Show," Winfrey shared some tips on how to make the shift to a wealth mindset.
"The whole idea, I think, of having wealth is not letting wealth use you but you use it," she said. "Being a person who has come from an outhouse, and very poor circumstances, I can assure you that the more money you get, it really doesn't change you — unless you are the kind of person who is defined by money."
Read More: All You Need to Know About Personal Finance
2. Howard Schultz
Starbucks chairman and CEO Howard Schultz helped Starbucks become the company it is today — a giant coffee retailer with a market value of $85.3 billion, according to Forbes' 2016 Global 2000 list, and more than 23,000 retail stores in 73 countries. However, this successful businessman, who currently boasts a net worth of $3 billion, wasn't born into wealth.
In an interview with Dr. Mukund Rajan, Schultz talked about his childhood and growing up with less.
"When I was 7 years old, I experienced something that deeply affected me that I carry with me every single day," he said. "And that is the scar and shame of being a poor kid living in government subsidized housing."
Schultz said his father became a "broken man" who worked in "lots of different bad jobs" that didn't make him a lot of money — or give him respect. But, this seemed to motivate Schultz to become the successful man he is today.
"I never dreamed I would be in a position one day to be part of a company where I would have authority — let alone build a company," said Schultz. "What I've tried to do is build the kind of company that my father never got a chance to work for."
3. Ralph Lauren
The Ralph Lauren fashion brand is easily recognizable, especially its polo shirts and high-end ties. But did you know there was a time when the iconic fashion designer couldn't even afford clothes?
"As a kid, I was always into clothes, but I didn't have the money to buy them," Lauren told fellow billionaire Oprah Winfrey in a 2002 interview. "When I'd get my brothers' hand-me-downs, there was an energy in me that made me say, 'I want to get my own things, to make my own statement.' Somewhere along the line, that energy — coupled with my exposure, through movies, to a world I hadn't known — turned into something."
That "something" is now a fashion brand with a market value of nearly $8 billion, according to Forbes. As for Lauren, he's worth a cool $5.8 billion and is considered one of the richest fashion icons.
Read More: 20 CEOs Who Changed How We Live
4. Larry Ellison
Oracle founder and former CEO Larry Ellison was born in New York City but grew up in a lower-middle-class community on the south side of Chicago.
"I'll never complain again about living in a bad neighborhood after moving from the lower east side of Manhattan to a still worse neighborhood on the south side of Chicago," said Ellison in an interview posted on the Academy of Achievement website. "After my ninth month, I kept my mouth shut about the neighborhood."
A 1997 Vanity Fair profile on Ellison described his childhood home as a "cramped, walk-up apartment." According to the article, Ellison's great-aunt and great-uncle raised him. Ellison's great-uncle was once successful in real estate — but lost everything in the Depression.
Although he came from modest beginnings, Ellison is now a multibillionaire worth more than $50 billion. And Oracle has a market value of almost $170 billion, reports Forbes.
"Everyone who works hard, and a maybe little cleverly, has the opportunity to make almost anything possible," said Ellison in the Academy of Achievement interview. "That's the American Dream — that anything here is possible."
Read More: First Jobs of Billionaires Like Oprah and Donald Trump
5. Kenneth Langone
Self-made billionaire businessman and investor Kenneth Langone, who helped create Home Depot, had humble beginnings, too.
In a 2013 interview with OneWire, posted on Business Insider, Langone said he had a "charmed life" as a child — but not because of his material possessions. In fact, his mother was a cafeteria worker, so there wasn't much money in the household. Instead, Langone said he lived a charmed life because there was unconditional love, which later helped him get over his failures and not let them bring him down.
"When you're in the risk-taking business at the level that I am, not everything you're going to do is going to work," he said. "Where you really lose is when it doesn't work, and you start being abusive to yourself in terms of your qualities and your abilities."
Today, Langone has a net worth of $3 billion. And, he's proud to be part of the 1 percent, he said in an interview for "Street Smart" on Bloomberg. "I worked like hell to become part of the 1 percent," said Langone.
Net worth figures are according to Forbes unless otherwise noted.
This article originally appeared on GoBankingRates.