The 'Donald Trump of China' Has Made More Money Than Any Other Billionaire in 2017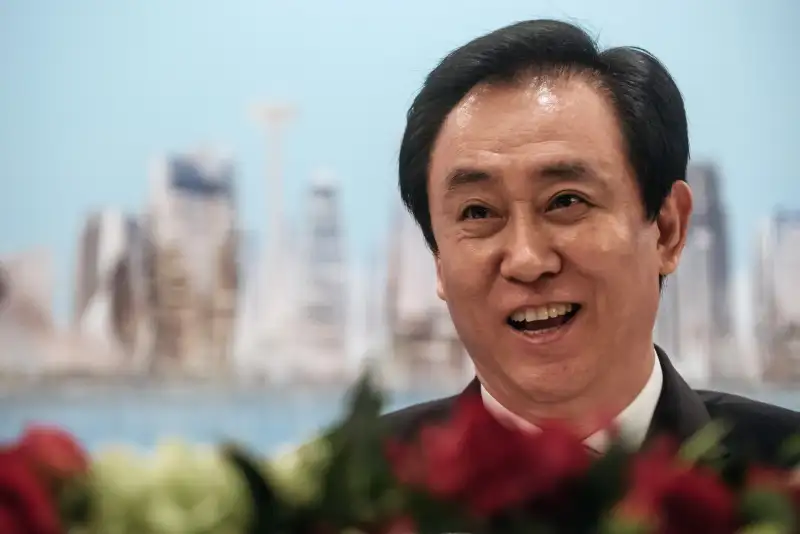 Bloomberg—Bloomberg via Getty Images
He's been called the "Donald Trump of China" for his lavish purchases and zealous acquisition strategy.
But there is at least one major difference between Hui Ka Yan and the U.S. president: His net worth has skyrocketed in 2017, while Trump's certifiable wealth has decreased this year.
In fact, according to the latest Bloomberg data, Hui has made more money than anyone else in 2017: $31.9 billion. For the sake of comparison, during the first six months of 2017, Amazon founder Jeff Bezos saw his net worth increase "only" by $21 billion, and Facebook founder Mark Zuckerberg's net worth increased $22.5 billion this year.
Hui's net worth is now up to $39.3 billion. That now makes him mainland China's richest man.
Hui is the founder and chairman of China Evergrande Group, which differing media outlets name as the country's largest or second-largest property developer. The company has built more than 500 projects in 180 Chinese cities, and has seen its share prices surge nearly 400% in 2017. Hui owns nearly two-fifths of the company according to the Financial Times. The recent surge in China Evergrande stock prices (and subsequently, in Hui's wealth) is largely the result of a debt restructuring plan the company undertook as it aimed to relist its stock in Shenzhen (it is currently listed in Hong Kong). Hui's net worth has increased by a factor of four just since March of 2017.
Evergrande's net debt of $48 billion was highest among all Chinese listed developers at the end of last year, according to the Financial Times, citing data from Thomson Reuters. But its new plan to offload some of its assets has attracted waves of new speculators.
Hui, who is in his late 50s, founded Evergrande in 1996, and all the while has welcomed the spotlight. He has owned a soccer team, the Guangzhou Evergrande Taobao Football Club, which features one of the highest-earning players in the world. Hui also purchased a five-bedroom mansion in Sydney with an infiniti pool overlooking Sydney Harbor, which he was subsequently forced to liquidate because the purchase violated foreign investment rules.
He's also taken Evergrande into unusual new endeavors, including solar panel production, pig farming, and baby milk powder, according to the Financial Times. The effect has been to make Evergrande a force to be reckoned with in the Chinese economy. McDonald's, for instance, recently announced it had partnered with the company to open new sites in China's more rural areas. In 2015, the Bank of China lent Evergrande 30 billion renminbi (about $4.5 billion in U.S. dollars), stating the company was "its most important bankwide long-term partner."
That status may help insulate Hui from the more dubious fates of the previous holders of the title of China's richest person.
"Last year's upwardly mobile tycoons, Wu Xiaohui of Anbang Insurance and Wang Jianlin of Dalian Wanda, who seemed to represent China's future as a global investor as they snapped up foreign real estate and entertainment assets, are on the defensive," the Financial Times reported. "Mr Wu has disappeared, presumed to be in government detention, while regulators have instructed banks not to finance Wanda's foreign entertainment deals."
Hui has literally taken up right where Wang left off: He announced last month that Evergrande would would build 15 amusement parks across the country, in the wake of Wang's announcement that would offload its theme-park assets to reduce its debt burden last month, Quartz reported.