Bitcoin Is Tanking Hard — and Is Now the Lowest It's Been in Over a Year
Money is not a client of any investment adviser featured on this page. The information provided on this page is for educational purposes only and is not intended as investment advice. Money does not offer advisory services.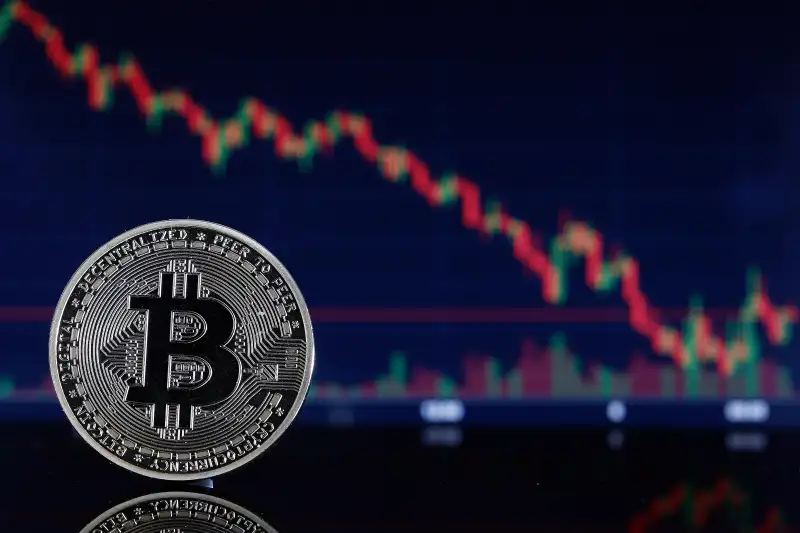 Bitcoin tumbled below $6,000 for the first time since August and reached its lowest level in over a year, breaking the recent stretch of tranquility exhibited by the notoriously volatile digital alternative to cash.
The world's largest cryptocurrency tumbled as much as 15 percent, with most of the initial loss coming within a half hour window. It's the biggest drop since February. Other digital coins slumped, with smaller rivals Ether, Litecoin and XRP dropping more than 17 percent. Bitcoin Cash tumbled as much as 21 percent as the Bitcoin offshoot faces its own split.
"The market is trying to find the bottom," said Michael Terpin, a San Juan, Puerto Rico-based partner at Alphabit Fund. "People who are chartists look at historical patterns, and they note there's one last final capitulation drop to get the last people fleeing out of the market."
Some traders speculated that investors may be leaving Bitcoin to raise funds to buy Bitcoin Cash after it splits in anticipation that each of the new coins will appreciate.
Bitcoin dropped as low as $5,322, the least since October 2017, or just before the surge in demand that pushed its price to almost $20,000 in December. It's down about 70 percent from that record high in the 10-year-old token.
Two versions of Bitcoin Cash software will be competing to become the dominant chain tomorrow, and some miners could be switching from mining Bitcoin to mining Bitcoin Cash to lend one or the other version support.
"There's a potential for when hash rates declines, inherently the network is less secure, and that makes Bitcoin less valuable," Travis Kling, founder of hedge fund Ikigai, said in a phone interview.
When it split off a year ago, Bitcoin Cash jump-started the forking craze in which dozens of software-development teams sought to create money out of thin air by tweaking the original computer code and releasing coins with "Bitcoin" in their names.
A group headed by Craig Wright is expected to take control tomorrow of the world's fourth-largest cryptocurrency following a software upgrade. A rival faction that disagrees on how to best expand has been trying to persuade the community of computer operators running the network to adopt their version. About 70 percent of the so-called miners that process the transactions that keep the network afloat are signaling they support the version backed by Wright's allies, according to crypto data tracker Coin Dance.
The oldest cryptocurrency is again testing a support-level that's been rock solid in 2018. Bitcoin plunged to levels under $6,000 time and again since late last year, only to see buying return and prices come roaring back.
A convincing close of less than the November 2017 low at $5,907.64 could prove precarious, with analysts including Bloomberg Intelligence's Mike McGlone last month warning it could drop to $2,000. The digital asset is a good candidate for technical analysis, because its supply is fixed and its demand is largely driven by sentiment rather than fundamentals.