Bitcoin Is Worthless and the Bubble Will Pop Soon, Says Global Investing Firm
Money is not a client of any investment adviser featured on this page. The information provided on this page is for educational purposes only and is not intended as investment advice. Money does not offer advisory services.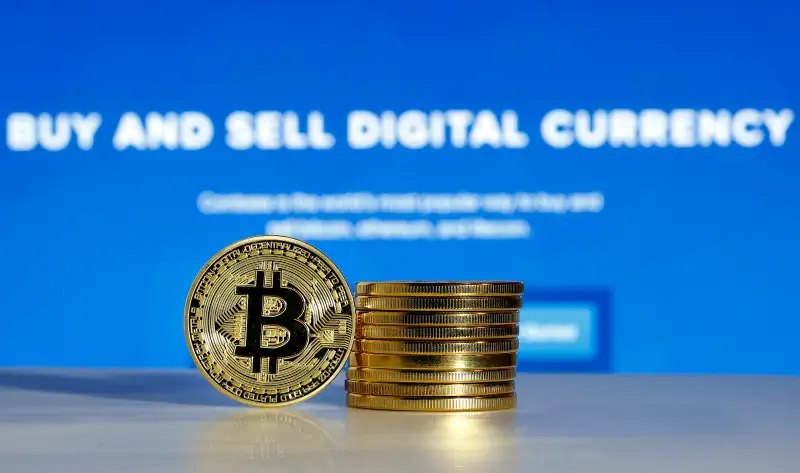 It's a matter of when, not if, the Bitcoin bubble will pop, according to Allianz Global Investors.
The cryptocurrency is worthless, even if blockchain technology could bring significant benefits to investors, said the investment arm of Europe's biggest insurer, which manages almost 500 billion euro.
"In our view, its intrinsic value must be zero," Stefan Hofrichter, the company's head of global economics and strategy, wrote in a recent web post. "A bitcoin is a claim on nobody—in contrast to, for instance, sovereign bonds, equities or paper money—and it does not generate any income stream."
While one could make the same argument about gold, the yellow metal has been widely accepted as a store of value for more than two-and-a-half thousand years—compared to less than a decade for Bitcoin, he said.
Textbook Case
In addition, the world's largest cryptocurrency "ticks all of the boxes" of the essential criteria for any asset bubble, including overtrading, "new-era" thinking and rising leverage, he wrote. Bitcoin mania is a textbook-like bubble, "one that is probably just about to burst."
Hofrichter joins a chorus of commentators casting doubt on the underlying value of the digital currency. University of Pittsburgh researchers concluded it's "an asset which has no value by traditional measures" and economist Nouriel Roubini called it the "biggest bubble in human history."
Bitcoin traded 0.7% higher at $9,126 as of 2:45 p.m. Tokyo time. It pared an advance of about 2% after Google announced it would ban online advertisements promoting cryptocurrencies and initial coin offerings starting in June. The digital currency has more than halved from its December peak.
Still, the bursting of the Bitcoin bubble won't have a large impact on conventional asset classes such as stocks and bonds, according to Hofrichter.
"Bitcoin's demise would have few spillover effects on the 'real world,' since the market for this cryptocurrency is still quite small in size," he said. "As a result, we believe that the risks to financial stability stemming from bitcoin are negligible—at least as of today."