Bitcoin Is Likely to 'Totally Collapse and Be Forgotten,' Nobel Prize-Winning Economist Says
Money is not a client of any investment adviser featured on this page. The information provided on this page is for educational purposes only and is not intended as investment advice. Money does not offer advisory services.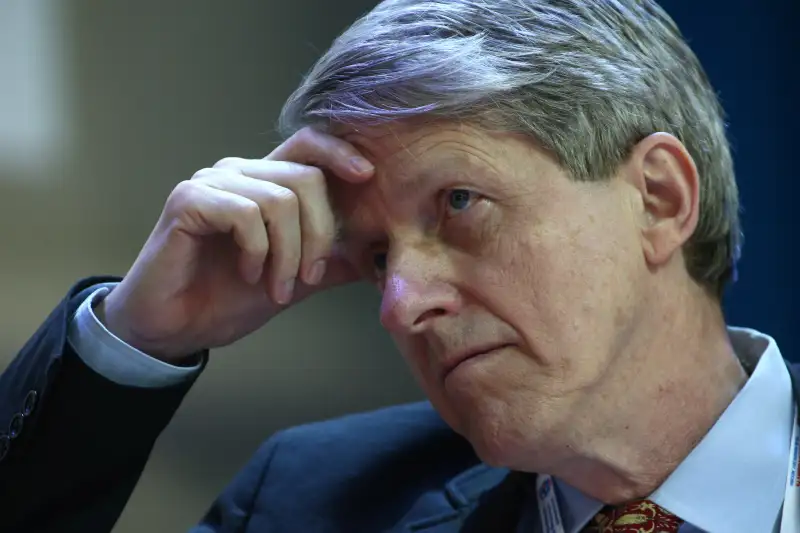 Mikhail Tereshchenko—Mikhail Tereshchenko/TASS
Robert Shiller, the Nobel Prize-winning Yale economist who predicted the housing bubble, says that he is mystified by the rise of Bitcoin—but ultimately regards the cryptocurrency as a speculative bubble that is likely to burst.
Speaking with CNBC in advance of the upcoming World Economic Forum in Davos, Switzerland, where Shiller will give a talk, the author of the best-selling book Irrational Exuberance said that Bitcoin "has no value at all unless there is some common consensus that it has value."
Shiller compared the extraordinary rise in Bitcoin, which surged from around $800 to over $19,000 in 2017, before plunging below $10,000 lately, to "Tulip mania." That's the bizarre period in 17th-century Holland when spiking demand and rampant speculation drove the price of tulips through the roof—before the market collapsed, of course.
"We still pay for tulips even now and sometimes they get expensive," Shiller said on CNBC. Similarly, Bitcoin "might totally collapse and be forgotten and I think that's a good likely outcome, but it could linger on for a good long time, it could be here in 100 years."
Shiller, who has previously said that the cryptocurrency is spreading "like a contagion," also told CNBC this week that he "doesn't know what to make of Bitcoin ultimately."
Last week, billionaire investing genius Warren Buffett also expressed confusion over the rise of Bitcoin and other cryptocurrencies, and predicted that the bubble would inevitably pop. "In terms of cryptocurrencies, generally, I can say with almost certainty that they will come to a bad ending," Buffett said on CNBC. "When it happens or how or anything else, I don't know."
Nonetheless, some say that Bitcoin and rival cryptocurrencies like
Ethereum and Ripple still have plenty of room to run. One analyst from Saxo Bank, which accurately forecast that Bitcoin would triple in value in 2017, recently said that Bitcoin could peak to over $50,000, or even $100,000 this year.
However, the same bank is predicting that Bitcoin could drop back to $1,000 before 2018 is over.