Bitcoin Values Could Triple Under Donald Trump
Money is not a client of any investment adviser featured on this page. The information provided on this page is for educational purposes only and is not intended as investment advice. Money does not offer advisory services.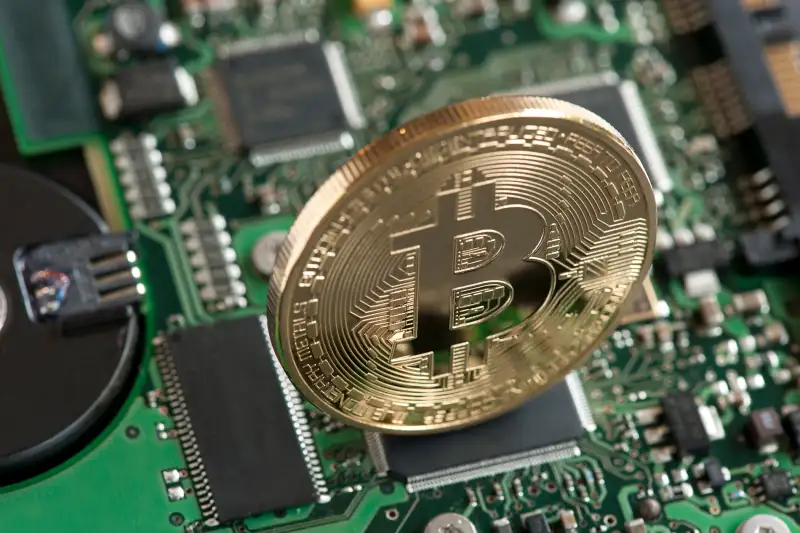 Bitcoin has been described as a "scam," and not a real currency. "Bitcoin isn't an investment, it's a slot machine. Or, more accurately, a loaded roulette wheel," Jeffrey Robinson, the author of Bitcon: The Naked Truth About Bitcoin, said in 2014.
The economist Paul Krugman has taken criticism of bitcoin to the next level, describing the unregulated digital currency as simply "evil."
Even bitcoin defenders cannot claim that the cryptocurrency created in 2008 is stable. At the start of 2014, one unit of bitcoin was worth $770, down from an all-time high of around $1,000 in late fall 2013. By October 2014, bitcoin's value had dropped below $300.
So take all of the above into consideration before making any decisions related to the latest speculation that bitcoin's value is about to surge. As of early December 2016, according to CoinDesk, a unit of bitcoin is trading for around $760, up from $400 at the start of the year. And some are calling for the value of bitcoin to skyrocket further.
As CNBC reported, a new report from the Danish firm Saxo Bank states that the expected spending binge by the Trump administration will cause "U.S. growth and inflation to sky rocket, forcing the Federal Reserve to accelerate its hikes and the USD dollar to hit the moon." As a result, Russia, China, and other emerging markets will be more likely to shift away from mainstream banking systems and seek out alternative forms of currency. "Bitcoin as the face of cryptocurrencies benefits from this chaos," Saxo Bank researchers explain. "We could see Bitcoin easily triple over the next year going from the current $700 level to +$2,100."
Bear in mind, however, that the title of Saxo Bank's report covering bitcoin value and other issues is "Outrageous Predictions for 2017." As the (UK) Telegraph wrote, the bank's annual roundup of predictions are "not necessarily events that it thinks will materialise, but ones its economists think should be on the radar, particularly after a year of election results that took financial markets by surprise."
A note from Saxo Bank chief economist Steen Jakobsen states that the report is part of "our tradition of provoking conversation on what might surprise or shock the investment return in the year ahead." What's more, in due time, what seem like outlandish predictions now may one day prove to be right on the money. "Some of our past outrageous predictions have turned out to be far less outrageous that at first thought," Jakonsen said.