There's a Black Friday Scam Promising Free Money for Kroger. Here's How to Spot It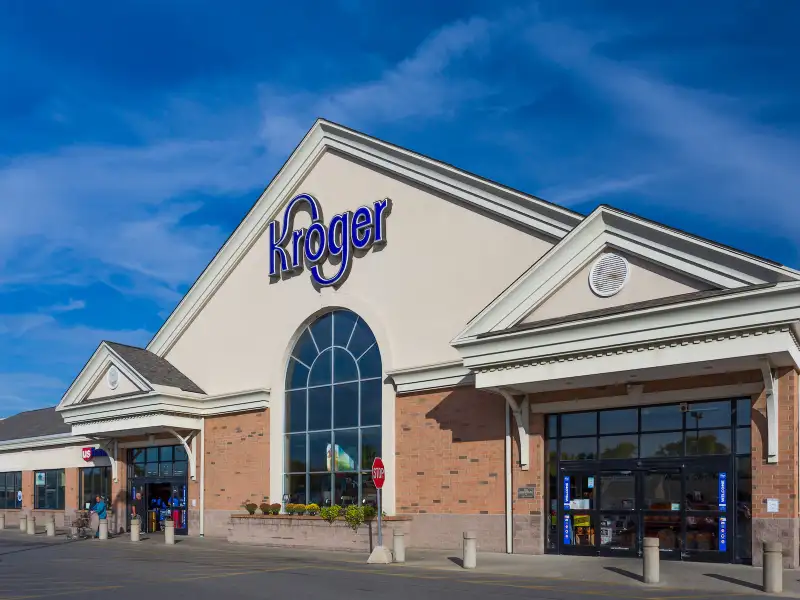 It feels like Black Friday kicked off on November 1 this year. We've all been treated to early deals from retailers like Amazon and Target, and even had a sneak peak at some of the discounts coming to Costco as well as Sam's Club (available online starting Thanksgiving morning).
And some deals seem too good to be true—a 6-quart KitchenAid stand mixer at Sam's Club for just $199?!—but in the case of a Kroger coupon being circulated on social media, that's exactly the case. The grocery chain had to take to their own social media platforms to break the bad news to loyal shoppers who got very excited over a fake coupon worth $200 at the store on Black Friday.
On Monday, Kroger officials posted an image of the coupon to their account, confirming that they, sadly, won't be giving away $200 worth of products. More than 1,500 people had shared the coupon's post, with just a few expressing sadness that Kroger's most exciting Black Friday deal ended up being a total fake.
Terry Stewart, a Kroger shopper living in Tennessee, captured what many shoppers are probably feeling with her comment: "Anything that looks too good to be true is REALLY too good to be true!"
Kroger says it's working with Facebook to remove the coupon from circulation—for now, the only Black Friday deals shoppers can get excited about are on Kroger's official promotion page, which can be accessed here. Current offers include 15 percent off an online shopping order and free shipping using the code "SHIP15."
One of those who took time to comment on Kroger's fake coupon post is Michelle Owensby, a Kroger cashier in Columbus, Ohio—she says she's been working for the grocer for upwards of 30 years and has never heard of such a deal in her time there. She makes a good point, too: "You're lucky you're getting the free Friday download."
The fact that Kroger gives shoppers coupons for free items every Friday may have something to do with why so many social media users believed the $200 coupon was legit.
Hey, at least you can rest easy knowing you'll enjoy a totally free item on Black Friday—a real consolation for any true coupon clipper.