The Biggest Winners (and Losers) in the Black Friday & Cyber Monday Shopping Wars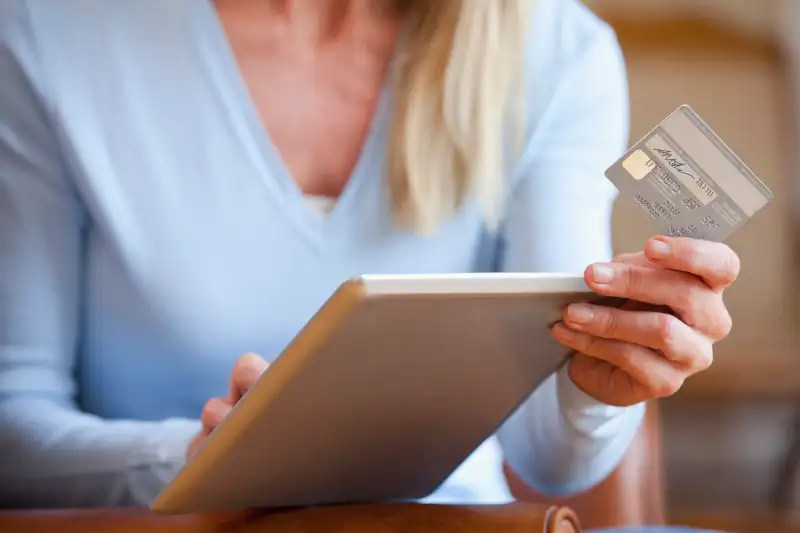 Getty Images—Getty Images
The epic Thanksgiving-Black Friday-Cyber Monday shop-a-thon is over. There were stores that opened for sales on doorbuster deals at 6 a.m. on Thanksgiving. There were brawls on Black Friday at malls around the country. And there was an astonishing amount of money spent—particularly online— throughout. Here's who is winning (and losing) thus far in the 2015 holiday shopping season, and we're not talking about those dudes involved in the Black Friday brawls.
WINNERS
Shoppers in general. Retailers have constantly been expanding the shopping season with deals that last longer and are readily available online, in stores, and pretty much anywhere else consumers want them. The result is that consumers can find cheap prices before, during, and after Black Friday, in sharp contrast from years past, when many of the best Black Friday sales were limited to shoppers who waited in line for hours early in the morning after Thanksgiving. Likewise, Walmart promised that most of its deals would be available in abundance throughout the entire season, rather than being restricted to a few lucky (or desperate) shoppers who waited for hours.
As the Miami Herald noted this past weekend, the malls weren't particularly crowded during the wee hours of Black Friday. When shoppers can snag the best deals at almost any hour of day—and often from the comfort of their homes—there's no real reason to physically go shopping at, say, 5 a.m. on Black Friday. "The thrill of scoring a pre-dawn Black Friday deal has mostly disappeared as many stores open Thanksgiving night and offer bargains online throughout the week," the Herald summed up.
Online shopping in general. Whereas brick-and-mortar sales have slumped (at least on Black Friday), e-retail sales are humming along. The Verizon Retail Index estimated that broadband traffic from e-commerce was up 18% on Saturday and 21% on Sunday compared with normal daily volumes. Meanwhile, total online sales on Cyber Monday 2015 are expected to top $3 billion, a rise of roughly 18% over Cyber Monday 2014.
Mobile shopping in particular. A big reason why online sales growth has been so strong is that people are shopping with more devices than just the classic desktop. According to data from Custora, 36.1% of online sales on Black Friday were placed via smartphones and tablets, compared with 30.3% a year ago.
Amazon.com. Given how e-retail is faring during the early 2015 holiday shopping season, it's a given that the world's largest e-retailer is doing quite well for itself. ChannelAdvisor estimated that Amazon sales on Cyber Monday were up 22% compared with last year, while a local TV station in Seattle reported that Amazon would be handling roughly 500 orders per second on the day.
Apple. As The Street observed, Apple Stores were crowded with eager shoppers throughout the big weekend, and deals on Apple products were among the most popular sellers from retailers such as Target and Best Buy. On Monday, MarketWatch quoted one analyst's observation that, "Apple probably had the strongest [Black] Friday sales in its entire history."
REI. The digital analytics firm SimilarWeb reported that there were noticeable benefits for retailers that decided to remain closed on Thanksgiving this year. Online traffic at GameStop on Thanksgiving 2015 was up 132% compared with the previous year, while Staples, Nordstrom, and PetSmart—all closed on Thanksgiving—also saw significant increases in e-commerce on the holiday.
Perhaps REI benefited the most, though. The retailer was closed on Thanksgiving and Black Friday and encouraged consumers to play in the great outdoors rather than go shopping. But many shoppers didn't listen and went shopping anyway. "The REI site saw a 10% combined web and desktop increase in one-day traffic on Thanksgiving, followed by a further 26% one-day rise on Black Friday," SimilarWeb stated.
LOSERS
Black Friday. While the term "Black Friday" is used more than ever, the traditional Black Friday experience—going shopping in physical stores on the day after Thanksgiving—has essentially become meaningless. As mentioned above, when people do "Black Friday" shopping online, and perhaps on the Sunday or Wednesday before actual Black Friday, it's inevitable that the "real" Black Friday will suffer. It shouldn't be a surprise, then, that sales on Black Friday 2015 were down roughly $1 billion this year.
Physical shopping in general. Foot traffic fell on Thanksgiving and Black Friday alike, as more consumers opted to shop online—or perhaps shop well before Thanksgiving arrived.
Thanksgiving Day shopping. The backlash against Thanksgiving shopping, combined with the fact that sales launch well before the holiday, making store hours on a family-focused holiday pretty much unnecessary, resulted in lower sales totals for brick-and-mortar retailers this year.
Target.com. Cyber Monday was an especially huge day for Target, which launched an unprecedented discount of 15% on everything sold. Unfortunately, target.com was not up to the challenge. The site went down a few times on Monday, and shoppers experienced tons of delays while trying to place popular items into their virtual shopping carts.
Sears & Kmart. Observers from The Street reported that Sears and Kmart were "alarmingly absent of traffic and overstuffed with clothing inventory" on Thanksgiving and Black Friday.
Read next: Here's the Gift College Students Say They Really Want for the Holidays